CECC green-lights Taiwan's Yonex Taipei Open badminton tournament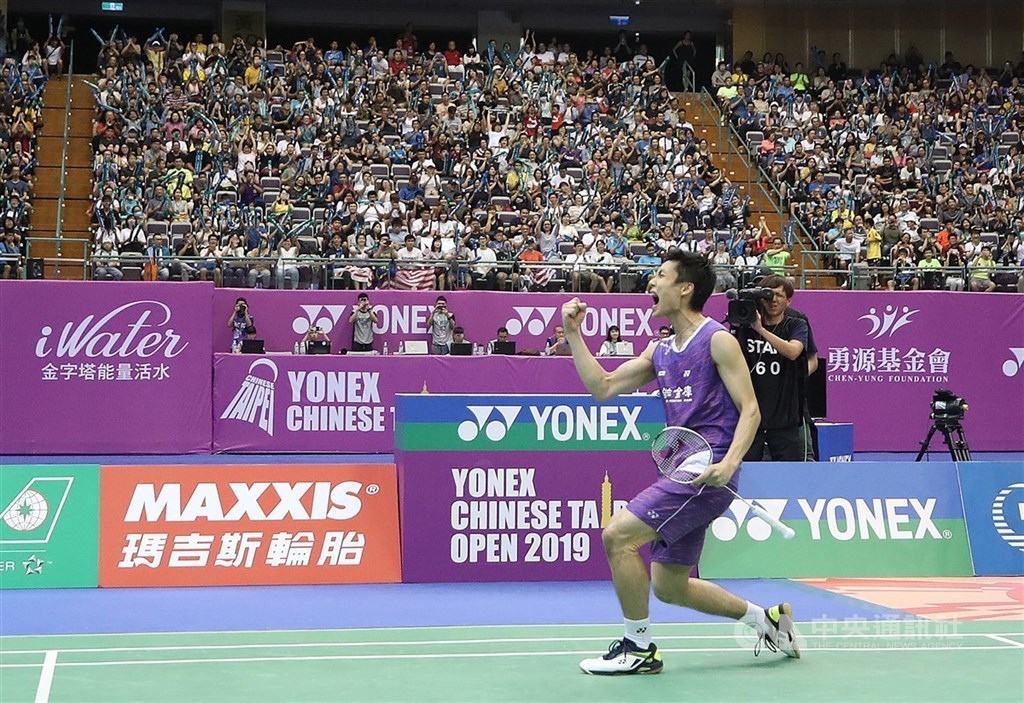 Taipei, June 2 (CNA) The Central Epidemic Command Center (CECC) on Tuesday gave a green light for Taiwan's Yonex Taipei Open badminton tournament to be held in September, as restrictions on the COVID-19 coronavirus continue to ease across the country.
Chen Tsung-yen (陳宗彥), CECC deputy chief, told reporters that the command center has given permission to the Chinese Taipei Badminton Association (CTBA) to open the tournament on Sept. 1 and will also assist in its virus prevention measures, including quarantine for the competitors and physical segregation of teams during practice sessions.
The approval followed a proposal submitted by the CTBA to the CECC in May for the tournament to be held Sept. 1-6 in Taipei.
The CECC has been gradually loosening restrictions implemented to halt the spread of the virus as Taiwan has seen no new domestic COVID-19 infections.
Some of the restrictions that Taiwan has loosened include the country's professional baseball league, which began playing to empty stadiums at the start of the season in April, to the admission of 1,000 fans on May 8, and further increasing the maximum attendance from 1,000 to 2,000 on May 15.
To date, Taiwan has recorded 51 consecutive days with no local infections, according to CECC statistics. The last time Taiwan recorded a domestic infection was April 12.
The Taipei Open will mark the return of the HSBC BWF World Tour, which was suspended following the completion of the Yonex All England Open in mid-March, Chen said.
Fans will be allowed to enter the stadium to watch the Taipei Open, Chen said, adding that the event will also show the world Taiwan's success in COVID-19 prevention.
The BWF Super 300 tier Yonex Taipei Open 2020 tournament has a total purse of US$500,000, according to the BWF website.
World No. 2, Taiwan's Chou Tien-chen (周天成), won the men's singles title in the tournament last year.