Taiwan's Chou out of Indonesia Masters; Wang, Lee advance to round 2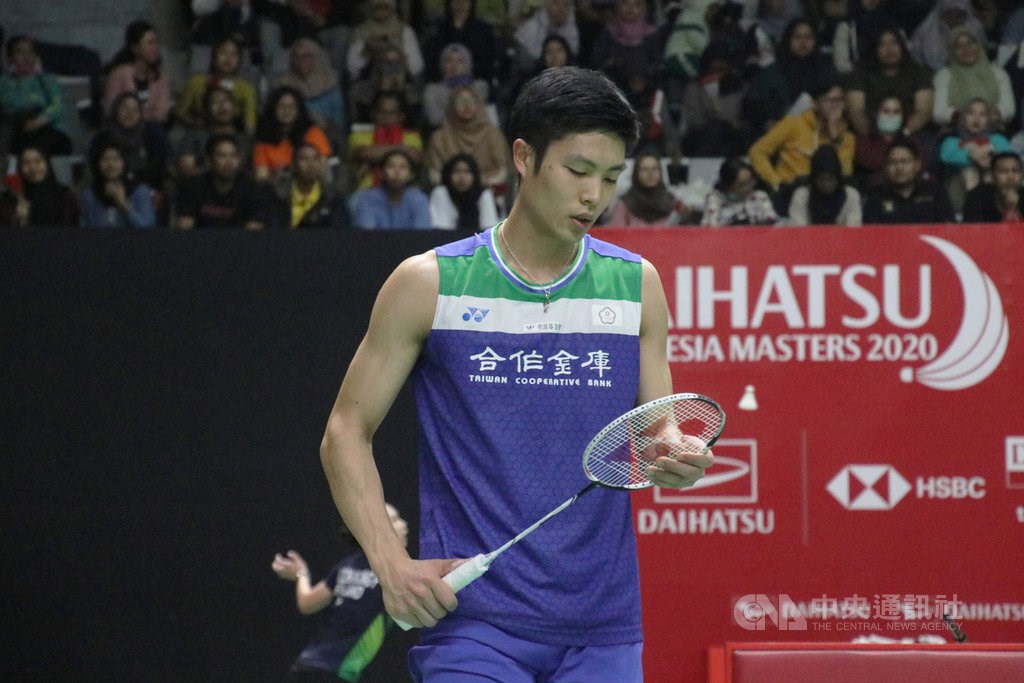 Jakarta, Jan. 15 (CNA) Taiwanese badminton ace Chou Tien-chen (周天成) was eliminated in the first round of the Indonesia Masters on Wednesday, while Wang Chi-lin (王齊麟) and Lee Yang (李洋) advanced to the second round of the men's doubles earlier in the day.
After a poor showing in the Malaysia Masters last week, world No. 2 Chou lost 12-21, 17-21 to Lee Cheuk Yiu of Hong Kong on Wednesday in a match that lasted 40 minutes.
Lee, currently ranked No. 23 in the men's singles, kept up an aggressive play throughout the match to score an easy victory.
Meanwhile, Taiwanese Wang and Lee put in a strong performance earlier in the day, beating South Koreans Kang Min Hyuk and Kim Jae Hwan 18-21, 21-19, 21-18 in 56 minutes to advance to the second round of the men's doubles tournament.
They will next face Malaysians Goh V. Shem and Tan Wee Kiong on Thursday.
The Indonesia Masters is the second biggest badminton tournament of the year and a Super 500 World Tour event with a total purse of US$400,000.