U.S. women's sports envoys to visit Taiwan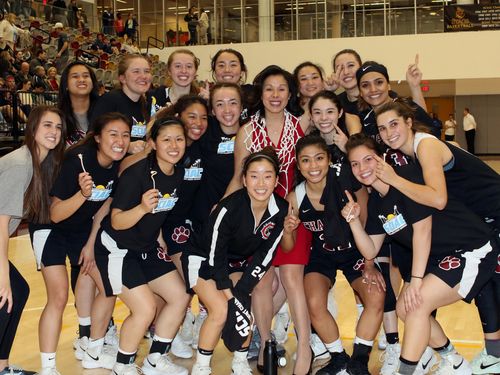 Taipei, July 15 (CNA) Two highly respected figures in women's basketball in the United States will arrive in Taiwan on Tuesday to promote sports exchanges as part of the American Institute in Taiwan's (AIT's) campaign to celebrate 40 years of U.S.-Taiwan friendship since the signing of the Taiwan Relations Act (TRA).
Former University of Tennessee women's basketball coach Holly Warlick and Chapman University women's basketball coach Carol Jue will be in Taiwan for a week-long visit from July 16 to 22, the AIT said in a statement Monday.
The two will be making the trip after being named by the U.S. Department of State as U.S. women's basketball sports envoys, the AIT said.
Warlick is a member of the U.S. Women's Basketball Hall of Fame. Jue, meanwhile, is the only Chinese-American head basketball coach, male or female, in the National Collegiate Athletic Association (NCAA), the group that administers college sports.
Since Jue became Chapman's head coach in 2003, her team has had a winning record every season and won over 70 percent of its games, according to the AIT.
Warlick and Jue will be involved in several activities in Taipei and Kaohsiung, such as workshops, discussions, and basketball clinics focusing on strengthening women's leadership in sports, fostering youth development, and empowering women and girls, the AIT said.
The two sports envoys will also be guests of honor at the Buddha's Light International Association Cup University Basketball Tournament to be held in Kaohsiung Arena from July 16 to 21, which will feature teams from Australia, Canada, China, Japan, New Zealand, the Philippines, Taiwan, and the U.S.
This program is a part of the AIT's year-long AIT@40 campaign, which commemorates 40 years of U.S.-Taiwan friendship and cooperation since the signing of the TRA.
Each month of 2019 features a unique theme, highlighting the multifaceted nature of U.S.-Taiwan relationship.
The U.S. switched diplomatic recognition from Taipei to Beijing on Jan. 1, 1979. A few months later, the U.S. Congress passed the TRA, which was promulgated by then-President Jimmy Carter on April 10, 1979.
The TRA provides the legal basis for unofficial relations between the U.S. and Taiwan, and enshrines the U.S. commitment to assist Taiwan in maintaining a self-defense capability.
Following the severing of official bilateral ties, AIT was established to serve as the de facto U.S. embassy in Taiwan.