Taiwan tennis duo wins Launceston title in Australia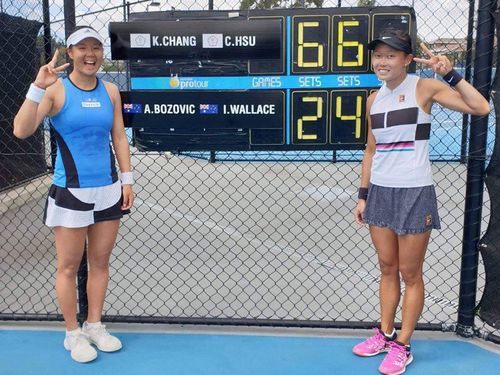 Taipei, Feb. 2 (CNA) Taiwan's Chang Kai-chen (張凱貞) and Hsu Ching-wen (徐竫雯) emerged as champions in the women's doubles competition at the Launceston Tennis International in Australia on Saturday.
The pair beat Australians Alexandra Bozovic and Isabelle Wallace, the two top-seeded players in the tournament, in two straight sets in the women's doubles final to take the title.
Chang and Hsu got off to a good start at the Launceston Regional Tennis Centre, winning the first set 6-2, and managed to lock down the Australians 6-4 in the second set despite a strong comeback effort.
The Taiwanese breezed through the game in 55 minutes, six minutes quicker than their semifinal match the previous day, in which they won 6-2, 6-3 against Australians Ellen Perez and Arina Rodionova.
The Launceston Tennis International is part of the International Tennis Federations (ITF) Women's Circuit and has been held in Australia since 2012.
The tournament this year carries a purse of US$60,000.