Taiwan's Lin ousts former World No. 1 at Austrian Open table tennis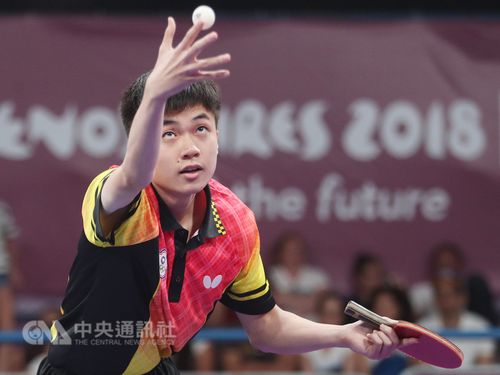 Taipei, Nov. 9 (CNA) Taiwanese table tennis players Lin Yun-ju (林昀儒) on Thursday successfully navigated the opening round of the men's singles event at the Seamaster 2018 ITTF World Tour Platinum Liebherr Austrian Open in Linz.
The 17-year-old Taiwanese outlasted World No. 5 Dimitrij Ovtcharov of Germany 4-2 (14-12, 10-12, 12-10, 12-10, 7-11, 11-7).
Ovtcharov was previously ranked World No. 1 by the International Table Tennis Federation (ITTF) in January this year.
Speaking after the match, Lin said he felt proud at having defeated such a high ranked player.
"I was able to maintain my own pace throughout the match and I didn't give him the opportunity to play fast attacks," he said.
The Taiwanese said he prepared extensively for the match after losing to Ovtcharov in the round of 16 at the Swedish Open last week.
Lin will face Liang Jingkun of China in the round of 16 later in the evening.
(By Lung Po-an and Ko Lin)Enditme/AW