Taiwan participates in opening of Youth Olympic Games in Buenos Aires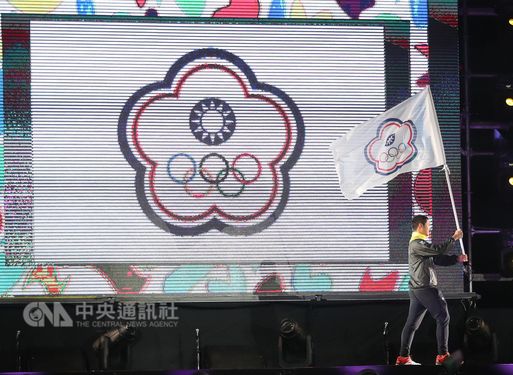 Buenos Aires, Argentina, Oct. 6 (CNA) A team representing Taiwan paraded into the opening ceremony of the Buenos Aires 2018 Youth Olympic Games held at the iconic Obelisk on Saturday.
This was the first opening ceremony to have taken place outside a stadium and to be open to the general public.
The Obelisk of Buenos Aires is a national historic monument and icon of Buenos Aires. It is located in the middle of the city's 140-meter-wide July 9 Avenue, which is the world's widest avenue.
The 12-day games attract 4,000 athletes aged 15-18 from 206 countries and areas who will compete in 32 sports events.
Led by archer Tang Chih-chun (湯智鈞), the Taiwan team is composed of 59 athletes and will participate in 19 events.
The games will kick off on Sunday, with the Taiwan team to take part in roller skating, table tennis, swimming, badminton and tennis events that day.
Taiwan won three gold, five silver and three bronze medals at the 2014 Youth Olympic Games in Nanjing, China.