Taiwanese duo ousted at Japan Open Badminton semifinals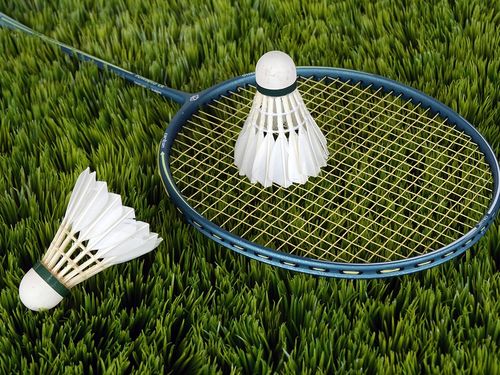 Taipei, Sept. 15 (CNA) Taiwanese badminton players Chen Hung-ling (陳宏麟) and Wang Chi-lin (王齊麟) were defeated in two straight sets by their Chinese opponents Saturday in the men's doubles semifinals of the 2018 Daihatsu Yonex Japan Open in Tokyo.
The Taiwanese pair, ranked 11th in the world, lost 14-21, 16-21 to the 2nd-ranked Chinese duo Li Junhui (李俊慧) and Liu Yuchen (劉雨辰) in a match that lasted just 33 minutes.
The Taiwanese reached the semifinals by defeating the 29th-ranked South Korean duo of Seo Seung Jae and Kim Won Ho 21-17, 21-19 on Friday.
In Saturday's match, the Chinese players maintained a commanding lead and scored four consecutive points after reaching 12 then finished the first set with a clear win.
The Taiwanese were ousted from the men's doubles competition after they lost to the Chinese 16-24 in the second game.
Chen and Wang were the only Taiwanese players to make it to the quarterfinals this year.
Meanwhile, women's singles world No. 1 Tai Tzu-ying (戴資穎) of Taiwan suffered an upset in the second round when she lost to Chen Xiaoxin (陳曉欣) of China 18-21, 14-21, while Taiwan's Chou Tien-chen (周天成) lost in the men's singles to Lin Dan (林丹) of China, also in the second round.
The Japan Open, with a total purse of US$700,000, is part of the BWF World Tour Super 750 tournament and is being held in Tokyo Sept. 11-16.