Blizzard opens its first eStadium in Taipei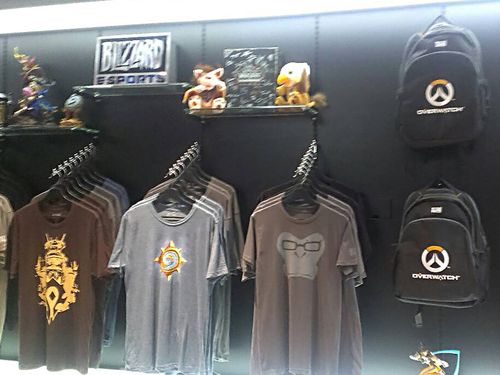 Taipei, March 30 (CNA) Blizzard Entertainment, an American video game developer, opened its first eSports arena (Blizzard eStadium) in Taipei on Thursday.
CEO and Co-founder of Blizzard Entertainment Mike Morhaime said at the launch that the Asia-Pacific region has dominated the global e-Sports market for years and the regional market serves as a bellwether for the strength of global demand.
Taiwan plays a major role in the development of the world e-Sports game industry which is why Blizzard decided to open its first eStadium in the capital of the country, Morhaime added.
During the opening event, Taiwanese teams AHQ Esports Club and Flash Wolves took part in a performance competition.
After establishing the eStadium in Taipei, Blizzard is in the process of preparing tournaments to fill the new venue.
The first tournament will begin on April 8 with a weekly format that will last three months. The tournament will involve eight of the top tier teams in the Asia Pacific region, including AHQ and Flash Wolves, competing for a share of a prize pool that totals about US$273,000, according to Blizzard Taiwan.
Blizzard eStadium, covering an area of 1,653 square meters, has 200-500 seats, a 6.144 x 3.456 meter main display screen and two 1.096 x 1.536 meter side screens.
The stadium will be open from 5 p.m.-11 p.m. from Wednesday to Friday and 2 p.m.-11p.m. on Saturday and Sunday, according to the company.