Taiwan to relax rules that allow skilled migrants to qualify for permanent residency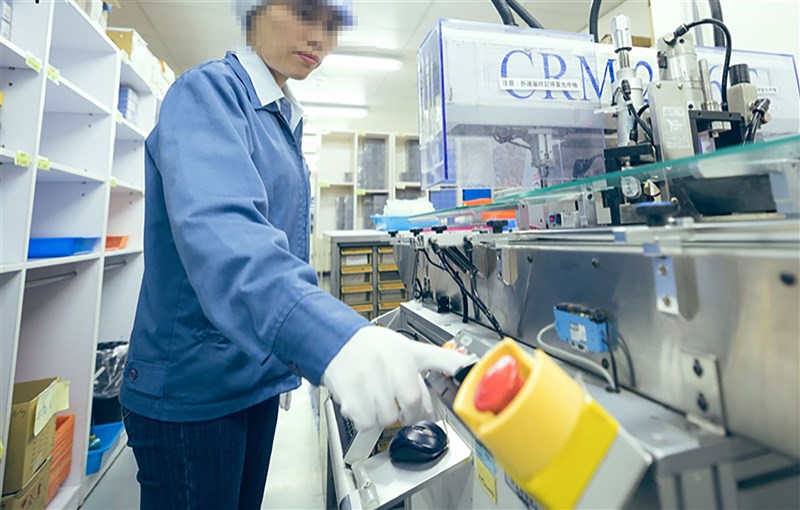 Taipei, Sept. 28 (CNA) Some migrant workers in Taiwan will soon be eligible to receive "intermediate skilled worker" status - which enables them to qualify for eventual permanent residency - after working six cumulative years with the same employer, even if they are not consecutive, the Ministry of Labor (MOL) said Thursday.
In 2022, the MOL launched a worker retention scheme allowing employers in certain fields -- manufacturing, livestock slaughter, construction, agriculture, and long-term care -- to apply to have their migrant employees designated as "foreign intermediate skilled workers."
Employees with this designation have no limit to the number of years they can work in Taiwan. They can receive higher salaries, and five years after being granted the status, they can apply for permanent residence.
Under current regulations, however, migrant workers are required to work for six consecutive years in order to become eligible for the program.
In an interview Thursday, Paul Su (蘇裕國), head of the Cross-Border Work-force Management Division under the MOL's Workforce Development Agency, told CNA this rule had created problems for migrants, since after completing a three-year contract, many migrant workers choose to take a break in their home country, before returning to Taiwan to sign a new contract with their employer.
To resolve this issue, the MOL recently proposed revisions to make migrant workers who have worked six years cumulatively for the same employer in Taiwan eligible for intermediate skilled worker status, Su said, adding that the rules were expected to take effect before the end of October.
Meanwhile, the MOL has also proposed allowing migrant workers employed at private construction companies -- a sector the ministry only opened to migrant labor in June -- to obtain intermediate skilled worker status, Su said.