Temp worker sentenced to 6 months for fire at Carrefour warehouse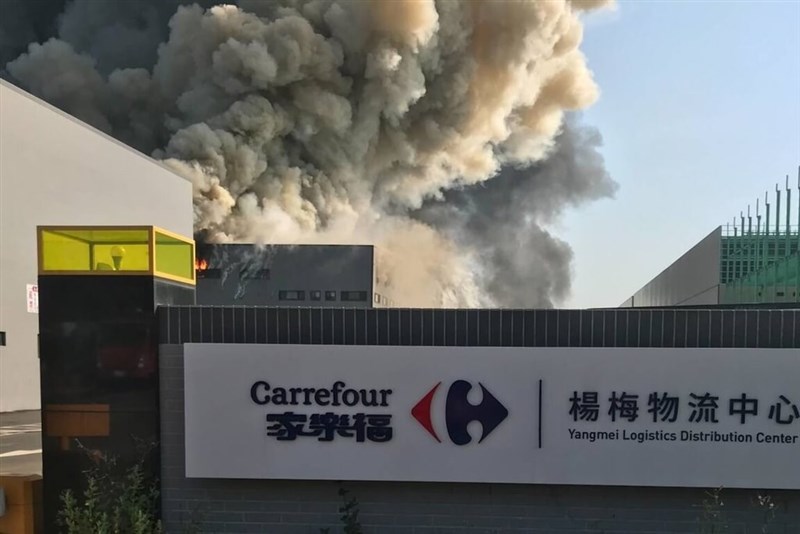 Taipei, Sept. 26 (CNA) A temporary worker whose discarded cigarette butt sparked a fire at a Carrefour warehouse in Taoyuan's Yangmei District, causing NT$3.9 billion (US$121.1 million) in damage, has been sentenced to six months in prison.
In a verdict issued Tuesday, the Taoyuan District Court said security camera footage showed the man, surnamed Hsu (許), smoking at 6:58 a.m. and 7:07 a.m. near stacks of pallets at the Carrefour Yangmei Logistics and Distribution Center on March 14 of last year.
According to the footage, a pallet caught fire at 7:16 a.m. before spreading and destroying 12,000 square meters of the 70,000-square-meter warehouse, including a solar photovoltaic system.
A subsequent investigation by the Taoyuan Fire Department found that the fire had not been caused by flammable materials or electrical equipment at the facility, while Hsu, then aged 23, was identified as a suspect based on the footage showing him near where the fire was found to have broken out.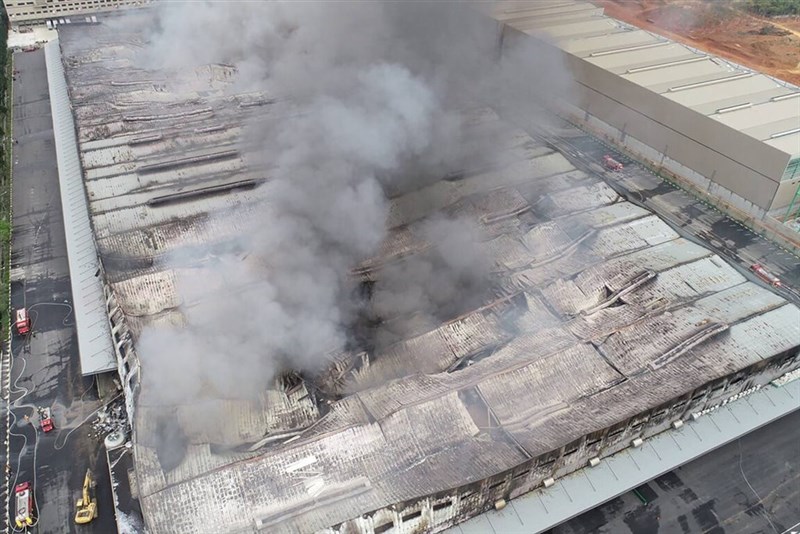 Although Hsu maintained throughout the trial that he had properly put out his cigarettes, the court said the fact that Hsu was the only one present near the fire's suspected origin, to which other workers were later seen rushing to extinguish the blaze, was sufficient evidence to prove Hsu's guilt.
In its verdict, the Taoyuan court found Hsu guilty of negligently setting fire to an occupied structure under Article 173 of the Criminal Code and sentenced him to 6 months in prison, commutable to a fine at a rate of NT$1,000 per day.
The ruling can be appealed.