ROAD SAFETY
/
Taiwan taxi-related casualties hit 5-year high in 2022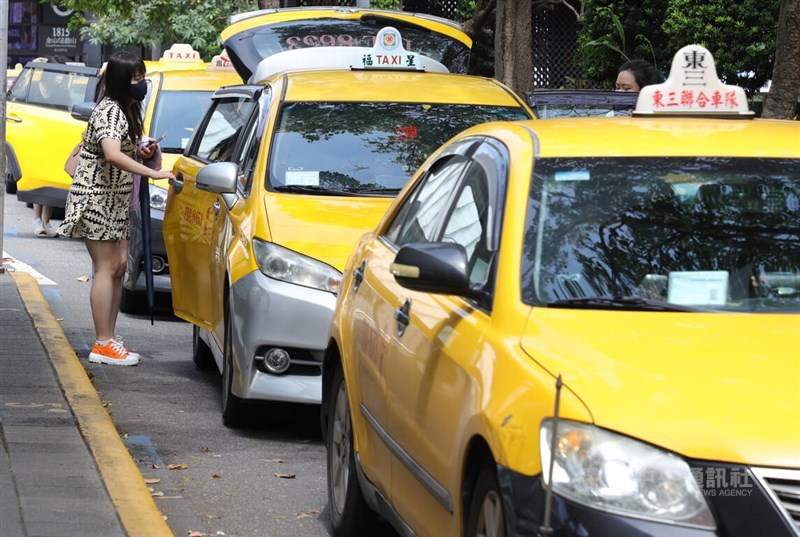 Taipei, Sept. 19 (CNA) A total of 11,504 people were killed or injured following 9,937 crashes involving taxis in 2022, with both figures representing a five-year high, government statistics show.
The number of taxicab accidents increased by 1,057, or 11.9 percent, compared to 2021, with the number of casualties rising to 11,504 from 10,271, a 12 percent increase, according to Ministry of Transportation and Communications (MOTC) tallies.
Both the number of accidents and casualties in 2022 were at their highest since 2017.
According to MOTC data from 2017 to 2022, there was a substantial rise in both accidents and casualties involving taxicabs, with increases of 11.9 percent and 12.0 percent, respectively. These figures were higher than the corresponding statistics for all vehicles, which saw increases of 4.9 percent and 4.7 percent during the same period.
Between 2017 and 2020, taxicab-related crashes accounted for around 10 percent of all crashes per year, which edged down to 9.7 percent in 2021, before increasing to 10.9 percent in 2022, the MOTC said.
The top five common causes of taxicab accidents in 2022 were failing to check the surroundings in front of the vehicle (14.2 percent), failing to yield to advancing vehicles and pedestrians (13.8 percent), changing lanes or driving in the wrong direction (5.6 percent), failing to comply with right-of-way rules while making a left turn (4.7 percent) and failing to comply with rules when turning (4.4 percent), according to the MOTC.
In 2017, there were 87,604 licensed taxi cabs around Taiwan. The number peaked at approximately 92,000 in 2020 before falling to 90,458 last year, MOTC tallies show.
In terms of different regions, taxi cabs account for 71 percent of all vehicles in Taiwan's north, 16 percent in the south, 11 percent in central Taiwan, less than 2 percent in eastern Taiwan, and 1 percent on the offshore Kinmen and Matsu islands.
A total of 8,021 of the casualties last year were caused by taxi-related incidents in the north, the highest of all the regions and also a five-year high, the MOTC said.
View All