6 people released on bail in New Taipei preschool child sedation case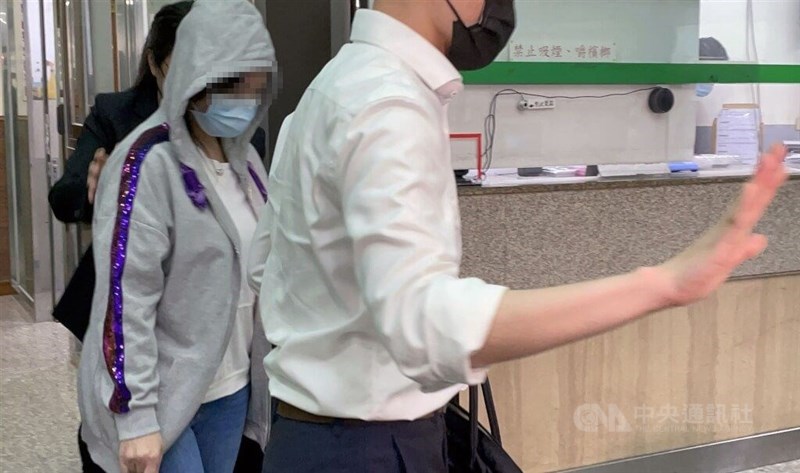 Taipei, June 9 (CNA) The principal of a private preschool in New Taipei and five of its teachers have been released on bail after being questioned over allegations that some of the school's children were drugged with sedatives.
Another teacher was released without having to put up bail and one other teacher was still being questioned Friday afternoon, New Taipei prosecutors said.
The homes of all eight of the preschool's employees were raided Thursday morning by police and prosecutors, with a first group of five, including the principal, then taken to Haishan Precinct to give their statemments before being questioned by prosecutors.
A second group of three teachers were questioned Friday.
Prosecutors suspect that the individuals questioned engaged in actions that violated bodily harm provisions in the Criminal Code.
They did not say why they decided to release the six individuals on bail, but under Taiwanese law, the suspected offenses would not constitute felonies, usually one of the thresholds for detaining a suspect.
The principal was released on NT$50,000 (USD$1,625) bail while the five teachers were released on bail of between NT$20,000 and NT$30,000 each.
The private preschool in New Taipei's Banqiao District has been accused by parents of 17 students since May 14 that their children were drugged, leading to the raids early Thursday.
Charges against the school began to surface when the parents of three children reported to police on May 14 that a teacher had given their children unknown drugs and used improper physical methods to discipline them.
In the reports to the police, the parents said they had noticed behavioral changes in their children, including extreme irritability and incidents of self-harm, during the period from February to April.
In response, prosecutors conducted a search of the school on May 18 and detained the accused teacher, surnamed Chao (趙), for questioning, but later released her on bail of NT$20,000.
At around the same time, New Taipei's Education Department demanded that the school suspend Chao from her duties.
Prosecutors have not said what they were doing to follow up on the case after releasing Chao, but in the interim, 14 other parents filed reports with the police.
The parents of 28 children also had their children take blood and urine tests, and the test results of eight of them showed the presence of barbiturates, a class of central nervous system depressant drugs used to help patients sleep, relieve anxiety and prevent seizures, according to prosecutors.
The preschool was a franchise of the Kid Castle Educational Institute, a leading English language school for kids, according to a statement from the institute on Thursday.
Kid Castle Educational Institute announced that it will terminate its franchise partnership with the preschool and that it will fully cooperate with prosecutors in their investigation to unearth the truth.
The preschool was fined NT$150,000 by New Taipei's Education Bureau on Thursday, and its license will be revoked on June 12 in line with the Early Childhood Education and Care Act.
CNA cannot identify the name of the preschool in this article because Taiwanese law stipulates that media should not disclose information, including names of schools, that would enable children and youth under abuse to be identified.