#METOO
/
Nantou educator accused of sexually abusing students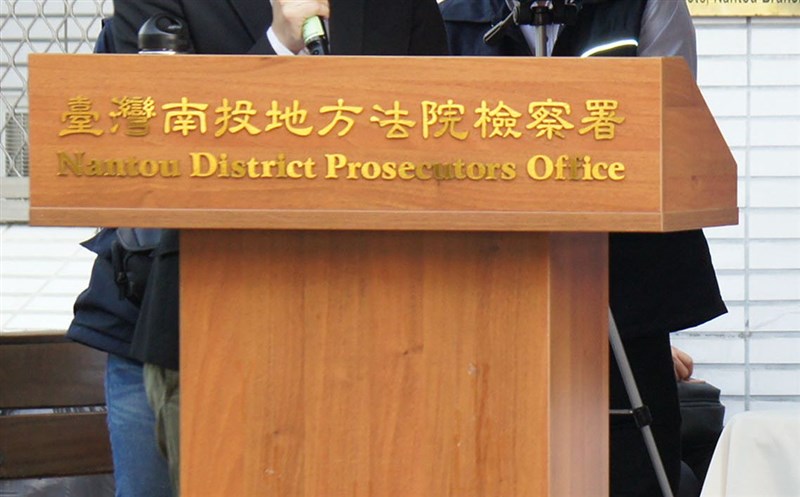 Taipei, June 8 (CNA) The Nantou District Prosecutors Office has opened a case to look into sexual abuse allegations made against an elementary school principal by his former students, the office said Thursday.
Nantou County's Department of Education, meanwhile, said it has asked the accused educator, surnamed Liu (劉), to take a break from his duties and has established an investigation taskforce for the case in accordance with the Gender Equity Education Act.
The actions followed accusations by two women on Wednesday that Liu violated them physically when they were in elementary school more than 20 years ago.
At a presser accompanied by Democratic Progressive Party Legislator Tsai Pei-hui (蔡培慧), one of the accusers, born in 1985 and surnamed Chuang (莊), said she was sexually abused by Liu in the sixth grade while attending afterschool tutoring provided by the teacher.
After the classes, Liu would drive the students home himself, Chuang said, adding that she was sexually abused during one such trip.
Chuang said one day while riding in the passenger seat, Liu grabbed her and stopped her from getting out the car before groping and kissing her against her will.
Chuang said she was able to escape and told her parents what happened, but her parents chose to forgive Liu with the caveat he would leave the school at the end of the semester.
The second accuser, born in 1988 and surnamed Hsiao (蕭), said she was sexually abused by Liu for an extended period of time in the third grade when Liu tutored her and her first-grade younger sister at their home.
Hsiao said after a couple of sessions, Liu began to have the siblings sit on his lap while he taught.
Hsiao went on to add that Liu eventually asked her younger sibling to leave the room to fetch him water, and would use the duration to forcibly kiss Hsiao without her consent.
The abuse continued for a period of time before Liu progressed to grope Hsiao during their sessions.
Hsiao went on to add that the last straw which led her to expose Liu to her parents was when Liu ask her to get water so he could be alone with her younger sister, which prompted Hsiao to delegate the chore to her younger sister and take her place.
Hsiao said her parents then decided to terminate Liu's services, adding that however, she had not forgotten her trauma all these years.
Speaking with local media, however, Liu dismissed the accusations, saying that they were false.
The accusations towards Liu was first brought to light on internet forums and discussion panels.
Since the accusations were first posted, many have come forward as accusers and witnesses, alleging that Liu has had a long history of sexual abuse in the schools he has worked at across the county, including immoral conduct with coworkers alongside abusive advances towards his underage students.
View All