Typhoon Mawar to bring heavy rain to northern, eastern Taiwan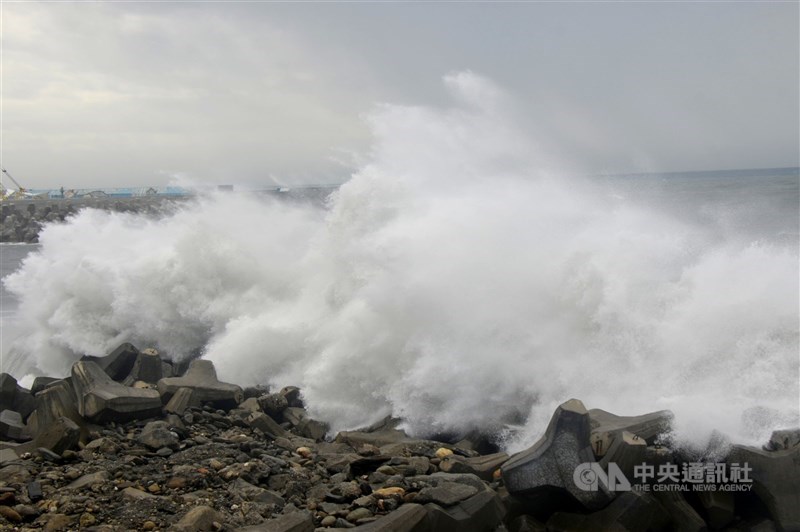 Taipei, May 30 (CNA) Heavy rainfall has been forecast for northern and eastern Taiwan on Tuesday as Typhoon Mawar edged closer to the island, while heat alerts were issued for multiple areas in central and southern Taiwan, the Central Weather Bureau (CWB) said Tuesday.
Though not expected to make landfall in Taiwan, Typhoon Mawar will effect the island's weather, especially on Tuesday afternoon and Wednesday when it comes closest to Taiwan before heading on to Okinawa, according to typhoon prediction models.
The slow-moving typhoon could bring heavy rain or torrential rain to the Greater Taipei Area, Yilan and Hualien, CWB forecaster Lin Ping-yu (林秉昱) said, while sporadic rain can be expected in southern Taiwan in the afternoon.
A sea warning was issued Monday evening for Typhoon Mawar, which was located 450 kilometers east-southeast of Eluanbi, Taiwan's southernmost point, and moving in a northerly direction at 7 kilometers per hour as of 11 a.m., Lin said.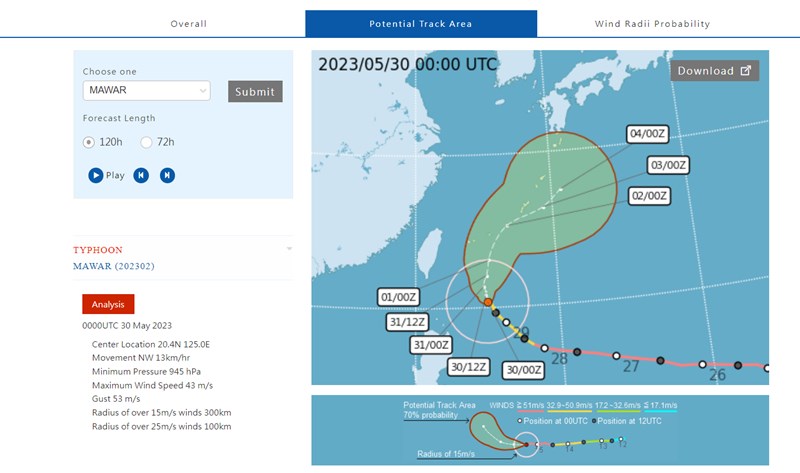 Parts of northern Taiwan, Yilan and Hualien should continue to experience heavy and torrential rain on Wednesday before the rain starts to ease up Thursday, Lin said.
Powerful winds of 88.2-132.8 kph were expected to batter Green and Orchid islands off Taiwan's southeastern coast and the Penghu Islands off the coast of Chiayi County throughout the day, while winds could pick up in other parts of Taiwan in the afternoon, Lin said.
People should avoid visiting coastal areas around Taiwan, especially the east coast, due to potentially large waves that could reach at least six meters high, Lin said.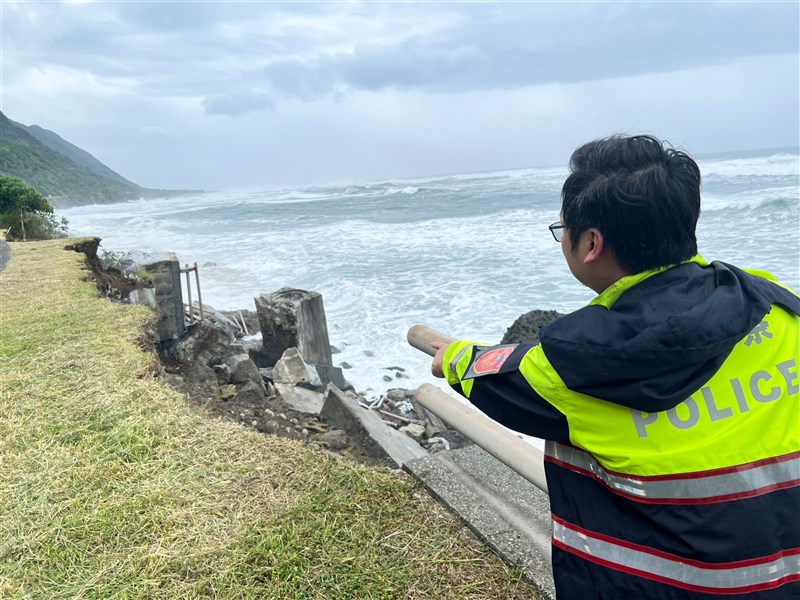 Following the sea warning, disaster response centers were set up in Hualien and Taitung counties, with 246 areas along the coast listed as alert areas, the Central Emergency Operation Center said.
Some 25 ships on six different routes suspended service Tuesday, mostly ferries traveling from Keelung, Taipei, Chiayi and Pingtung counties to the Matsu and Penghu islands and Orchid and Green island, the Ministry of Transportation and Communications said.
Some scenic areas in the northeast and east coast have been temporarily closed as well, the ministry said.
Even as the typhoon approaches, higher temperatures were forecast in central and southern parts of Taiwan and could potentially reach 38 degrees Celsius in mountainous areas in Tainan and Taichung, the CWB said.
Temperatures were expected to hover around 36 degrees in Kaohsiung, and a temperature of 36.5 degrees was recorded at the Cihou Lighthouse in the city's Cijin District at 11:30 a.m., bureau data showed.
Update
May 31: Taiwan lifts sea warning for Typhoon Mawar as storm heads to Japan
(Please visit the Central Weather Bureau's website for the latest advisories.)