2 Tainan girls wounded by dead wood while hiking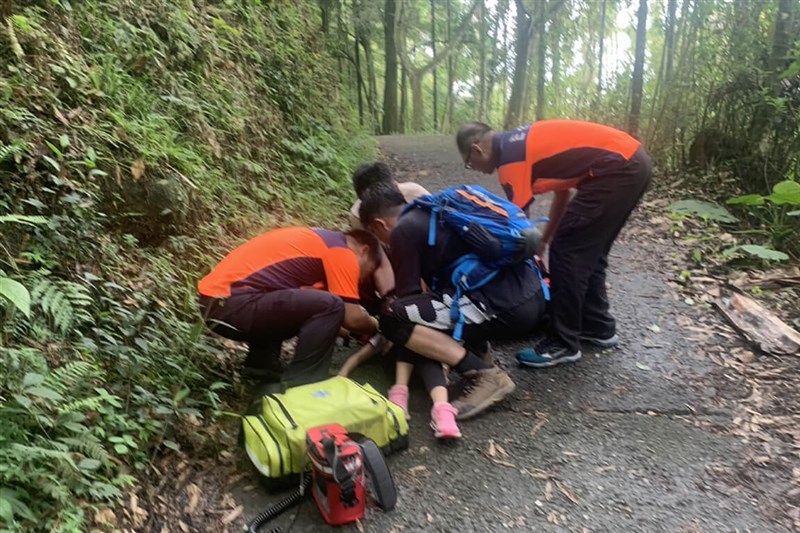 Taipei, May 29 (CNA) Two elementary-age sisters in Tainan were hospitalized for emergency treatment on Sunday after being hit by a piece of dead wood while hiking in the local Dadongshan mountain resort, according to the Tainan Fire Agency.
The two girls, aged 6 and 8, were suddenly struck by the dead wood shortly when they were hiking down the trail, the agency said.
Their mother told local firemen that they heard a loud noise when the stretch of dead wood fell on her daughters when they were walking between her and her husband.
The two girls were carried by other hikers on their back to the foot of the mountain and were sent to Chi Mei Medical Center for emergency treatment in two separate ambulances, the agency said.
According to the paramedic personnel, the younger sister suffered from swollen eyes, nose bleed and dizziness but remained conscious, while the older girl seemingly suffered a skull fracture and had a wound at the corner of her mouth while showing signs of confusion when they arrived at the foot of the mountain.
Later on Sunday, the two girls were transferred to National Cheng Kung University Hospital, where the older sister received surgery.
Their conditions were stable.