Temperatures top 39 degrees in Kaohsiung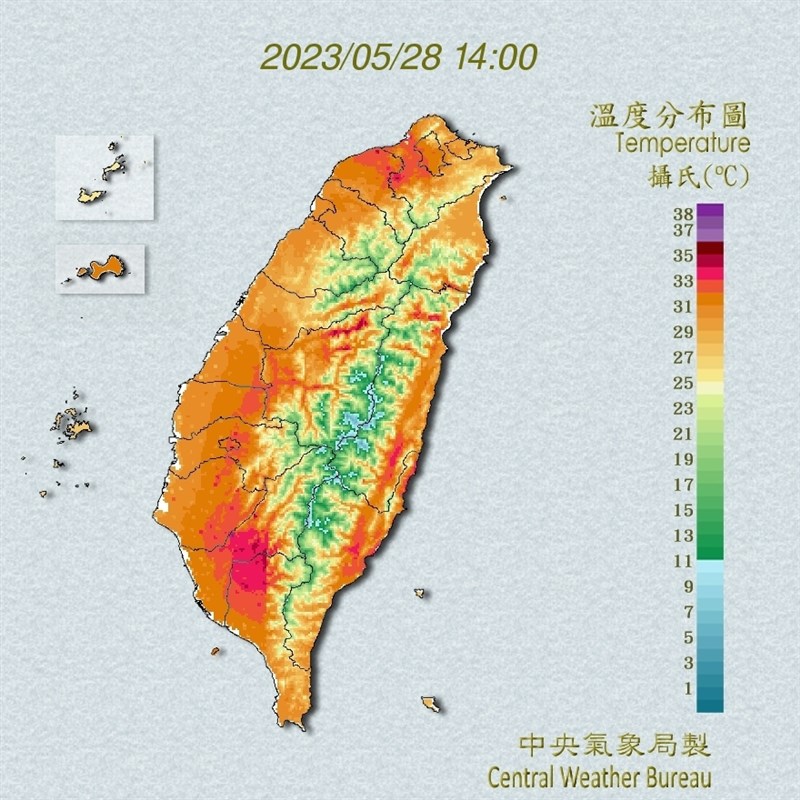 Taipei, May 28 (CNA) The temperature in southern Taiwan's Kaohsiung reached 39 degrees Celsius on Sunday due to the combined effects of a Pacific high-pressure system and an approaching typhoon, the Central Weather Bureau (CWB) said.
The scorching reading was reported at 1:40 p.m. in the city's Neimen District, while several areas in southern Taiwan's Tainan and Pingtung County also saw the mercury hit 35 degrees, CWB data showed.
Although the weather was a little cooler on Taiwan's outlying islands, daytime highs across Taiwan proper topped 30 degrees, forecasters added.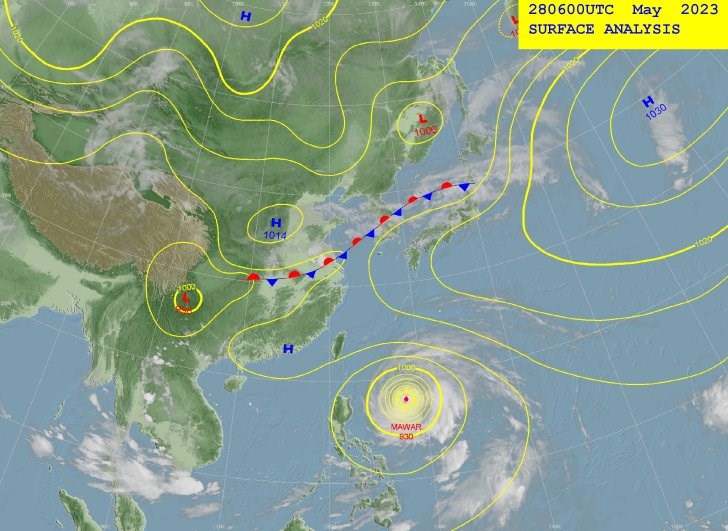 As of 2 p.m., Typhoon Mawar was located 910 kilometers east-southwest of Taiwan's southernmost point Eluanbi and moving in a west-northwesterly direction at 15 km per hour, according to the CWB
The typhoon, which was has a radius of 280 km, was carrying maximum sustained winds of 173 kph, with gusts of up to 209 kph, according to CWB data.
The bureau cautioned the public to be vigilant over strengthening winds in waters off southeastern Taiwan, northern Taiwan and across the Taiwan Strait from later Sunday, suggesting boats operating in those areas should be placed on heightened alert.
(Please visit the Central Weather Bureau's website for the latest advisories.)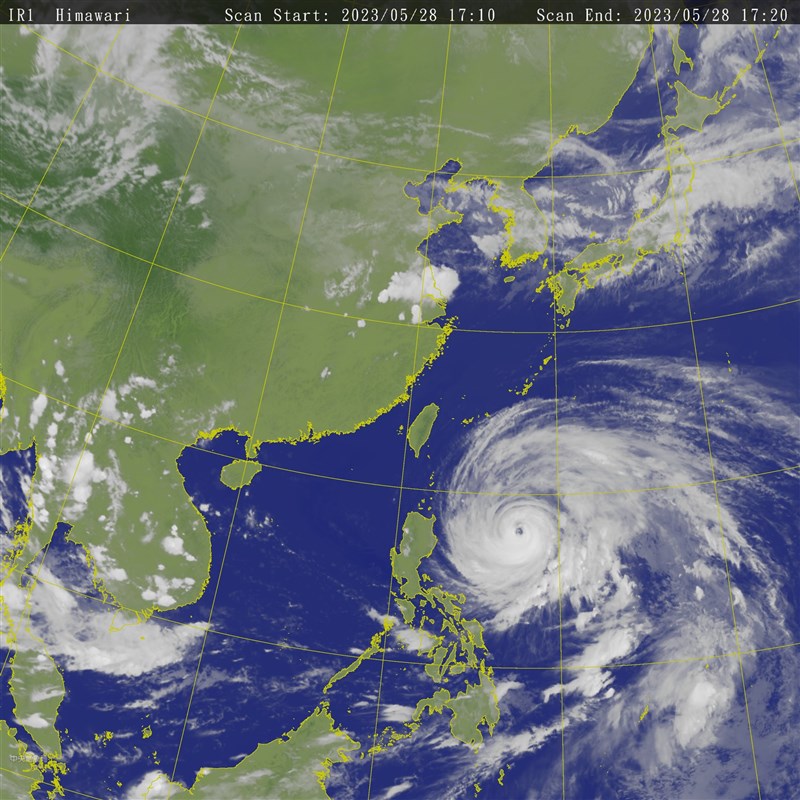 On Monday, the typhoon's outer cloud system could start to bring showers to the Greater Taipei area, eastern Taiwan and the Hengchun peninsula in the south, forecasters said.
There is also a chance of occasional heavy rain in eastern and northeastern Taiwan from Tuesday to Thursday, the CWB added.
Related News
May 28: Two children missing in separate drowning incidents on east coast