Lights out! Taipei 101, Taiwan hotels and telecom carriers mark Earth Hour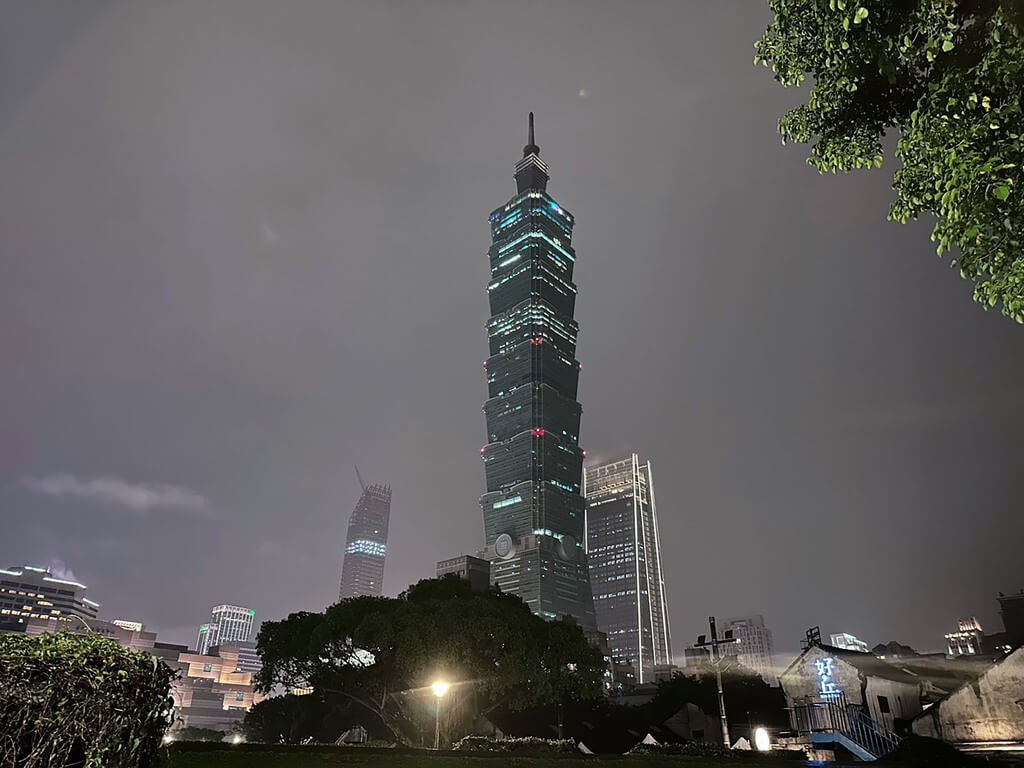 Taipei, March 25 (CNA) Taipei 101 and various local businesses and institutions such as hotels and telecom carriers on Saturday joined Earth Hour, a global effort to save energy, by turning off parts of their lights between 8:30 p.m. and 9:30 p.m.
2023 marked the 16th consecutive year that Taiwan's tallest skyscraper Taipei 101 has participated in the event, not missing a year since the activity was launched.
Taipei 101 turned off its exterior lights at 8:30 p.m., including its popular digital displays, and will continue to observe the lights out event until 11 p.m. to join the international call for energy conservation.
Taipei's Department of Environmental Protection, meanwhile, announced that the city government and its subsidiaries as well as schools within its jurisdiction will also join the event and turn off all idle power sources for an hour to conserve energy.
The commissioner of the department Wu Sheng-chung (吳盛忠) also implored members of the public to go green to the best of their ability on a daily basis. He pointed out that Taipei City has allocated recycled water for sprinkler trucks when cleaning the capital's streets.
Besides Taipei 101 and the city's government, two of Taiwan's telecom carriers and hotels also participated in the event.
Both Chunghwa Telecom and Far EasTone Telecommunications turned off the lights in their respective buildings and stores on Saturday.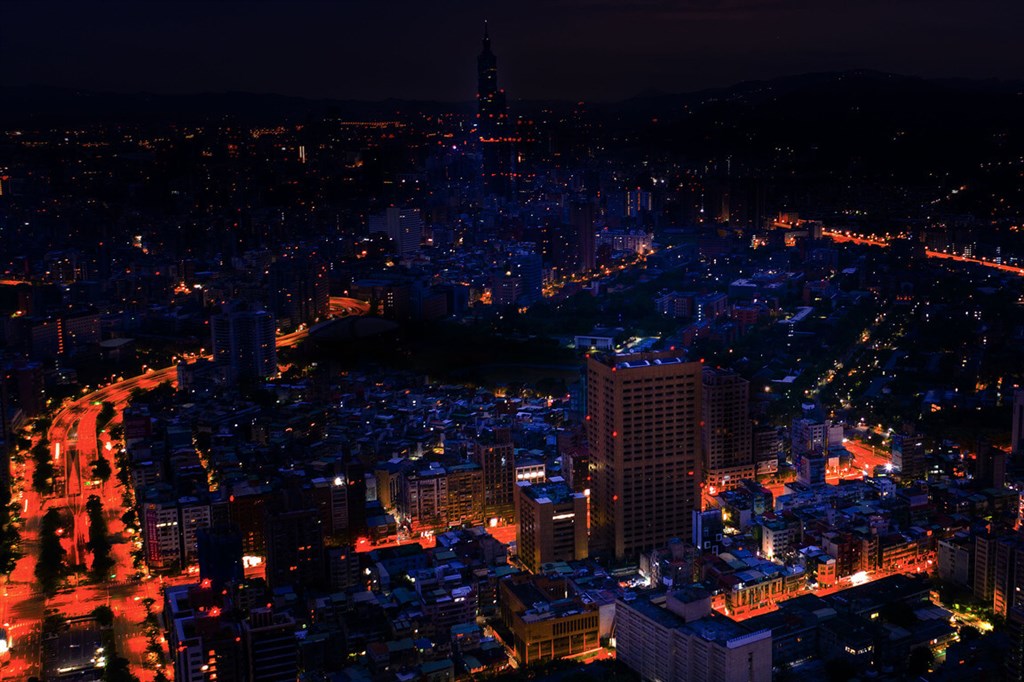 Chunghwa Telecom shut off signboard lights on all of the company's 690 stores in Taiwan at 8:30 p.m. sharp, while Far EasTone turned off both signboard and office lights on all 286 stores across the country.
Moreover, Far EasTone also shut off all its signboard and idle lights in the offices of its six operation buildings around Taiwan for 24 hours.
Meanwhile, hotel companies that run multiple hospitality branches such as My Humble House Group and Cathay Hospitality Management also turned off non-essential exterior lights, such as ones used to illuminate plants, for an hour.
"Earth Hour: Turn Off Your Lights for Earth Awareness" was first created in 2007 in Sydney by the World Wide Fund for Nature.
Over 192 countries across the globe have joined the annual event in the last 16 years, with over 18,000 landmarks around the world shutting off their lights to encourage energy conservation in their communities.