Taiwan adds 4 more local mpox cases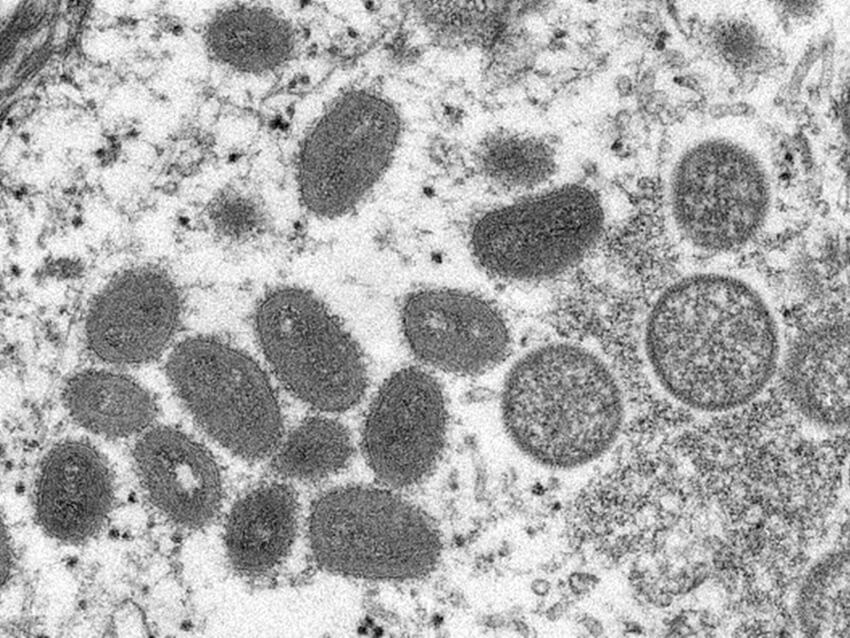 Taipei, March 14 (CNA) Taiwan's Centers for Disease Control (CDC) reported another four domestically transmitted cases of mpox Tuesday, bringing the total number of local infections to seven since the disease was designated a Category 2 communicable disease last June.
The new cases of mpox, previously known as monkeypox, were unrelated infections in Taipei, New Taipei, Hsinchu and Yunlin, involving men aged between 30 and 60, CDC official Kuo Hung-wei (郭宏偉) said at a news conference.
Tests confirmed their diagnoses from Mach 8-10, after the infected individuals sought medical treatment for symptoms including fever, blisters, swollen lymph nodes and pustules between Feb. 26 and March 6, Kuo said.
The infected individuals have been placed in hospital quarantine and health officials have identified 14 medium-to-high-risk close contacts, and 58 low-risk contacts.
According to CDC spokesman Lo Yi-chun (羅一鈞), the 14 medium-to-high-risk contacts have been asked to observe self-health management until March 29.
The CDC designated mpox a Category 2 communicable disease on June 23, 2022, meaning that doctors are required to report confirmed or suspected cases of the disease to the agency within 24 hours.
Since June 23, Taiwan has reported 12 infections -- seven local cases and five acquired overseas (from Germany, the United States and Austria).
The current international outbreak of mpox began in the United Kingdom in May last year, with more than 86,000 people in 109 countries becoming infected.
In Asia, Japan, Singapore and Thailand have reported the highest numbers of cases.
Also at the news conference, Lo announced that the CDC will kick off the first phase of a pre-exposure prophylaxis vaccination program against the disease for high-risk persons later this month.
Some 1,100 doses of a monkeypox vaccine currently stocked will be allocated to one hospital in each of the six special municipalities for the vaccination program.
Booking appointments for inoculation will start on March 22 and injection will begin March 24 at the earliest.
Meanwhile, an additional 10,000 doses of a vaccine suitable for mpox purchased by the CDC are slated to arrived in early April.