CORONAVIRUS
/
Taiwan reports 12,032 new COVID-19 cases, 43 deaths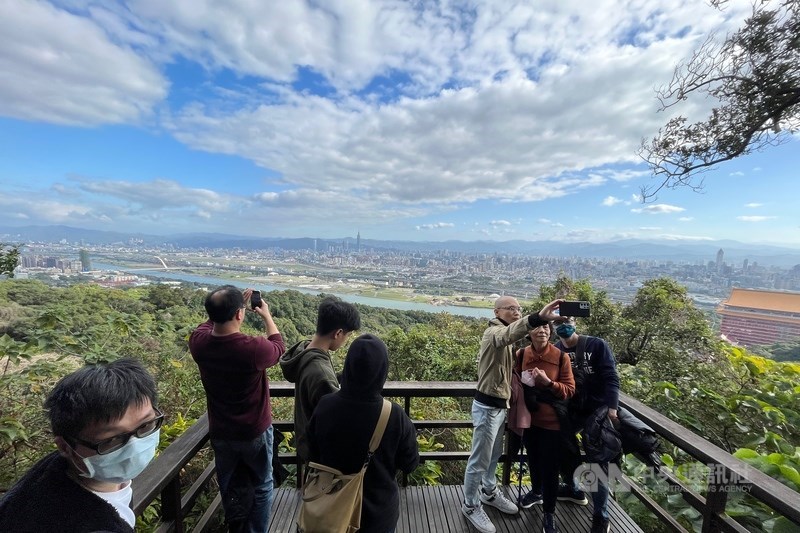 Taipei, March 2 (CNA) Taiwan's Central Epidemic Command Center (CECC) reported 12,032 new cases of COVID-19 and 43 deaths from the disease on Thursday.
Among the new cases, 11,842 were contracted domestically, with local cases declining by 15.9 percent compared with the same day last week, CECC data showed.
The number of new infections was lower than the CECC's forecast of 15,000-20,000 for the first working day since the end of 228 Peace Memorial Day long weekend Tuesday, CECC spokesperson Lo Yi-chun (羅一鈞) told reporters.
Domestic cases during the seven days between Feb. 19 and 25 totaled 98,612, representing a drop of 13.8 percent compared with the preceding week's total of 114,440, Deputy Minister of Health and Welfare Victor Wang (王必勝) said.
Wang added that the number of domestic cases had declined steadily for four consecutive weeks beginning Jan. 29.
The daily average for infections dropped from 14,996 to 11,842 compared with the preceding week, while the average number of deaths per day declined from 56 to 43, Wang said.
Meanwhile, the CECC said there was a 1-year-old girl who developed croup after contracting the disease. She is still under treatment in an intensive care unit now, Lo said.
According to Lo, the girl is the 313th serious case in the age group of 12 and under and the 14th case of croup in that age group since 2022.
To date, Taiwan has recorded 10,069,539 COVID-19 infections and 18,010 deaths from the disease since the pandemic began in early 2020.
The CECC announced on Feb. 23 that it would stop releasing detailed daily information on new COVID-19 cases and deaths.
Related News
March 2: CECC mulls downgrading classification of COVID-19 by May
March 1: Taiwan records first two local monkeypox cases
Feb. 23: New COVID vaccination campaign planned in March, annual jab from 2024
Feb. 20: Taiwan to stop COVID-19 rapid test kits to overseas arrivals
Feb. 20: HK visitors eye eateries, night markets as independent travel reopens
Feb. 6: Taiwan begins phasing out Pfizer-BNT as first vaccine shot for minors
Feb. 2: Taiwan's ACIP head predicts regular COVID-19 vaccines won't be necessary
Jan. 18: Expert predicts new wave of COVID subvariants to come, peak in March   
Recent cases
Mar. 1: Taiwan reports 12,212 new COVID cases; isolation rules to ease
Feb. 28: Taiwan reports 10,120 new COVID cases; mask rules to be reviewed in April
Feb. 27: Taiwan sees under 10,000 new COVID-19 cases for first time in over 300 days
Feb. 26: Taiwan reports 13,090 new COVID-19 cases, 46 deaths
Feb. 25: Taiwan surpasses 10 million COVID-19 case threshold
Feb. 24: Taiwan reports 13,440 new COVID-19 cases, 56 deaths
Feb. 23: Taiwan reports 14,387 new COVID-19 cases, 37 deaths
Latest COVID-19 rules
● Taiwan's eased indoor mask mandate takes effect Feb. 20
● COVID-19 testing for overseas arrivals dropped from Feb. 7 (2023)
● Revised protocol for hospital visits from Dec. 10

● Taiwan to stop paying COVID medical fees for certain foreign nationals
● Taiwan to remove weekly arrival cap on Dec. 10
● Taiwan cuts COVID isolation to 5 days, lifts workplace vaccine mandates (Nov. 14)
● Taiwan to further ease border rules for China, Hong Kong, Macau residents
View All