CORONAVIRUS
/
CECC mulls annual COVID-19 vaccinations starting 2024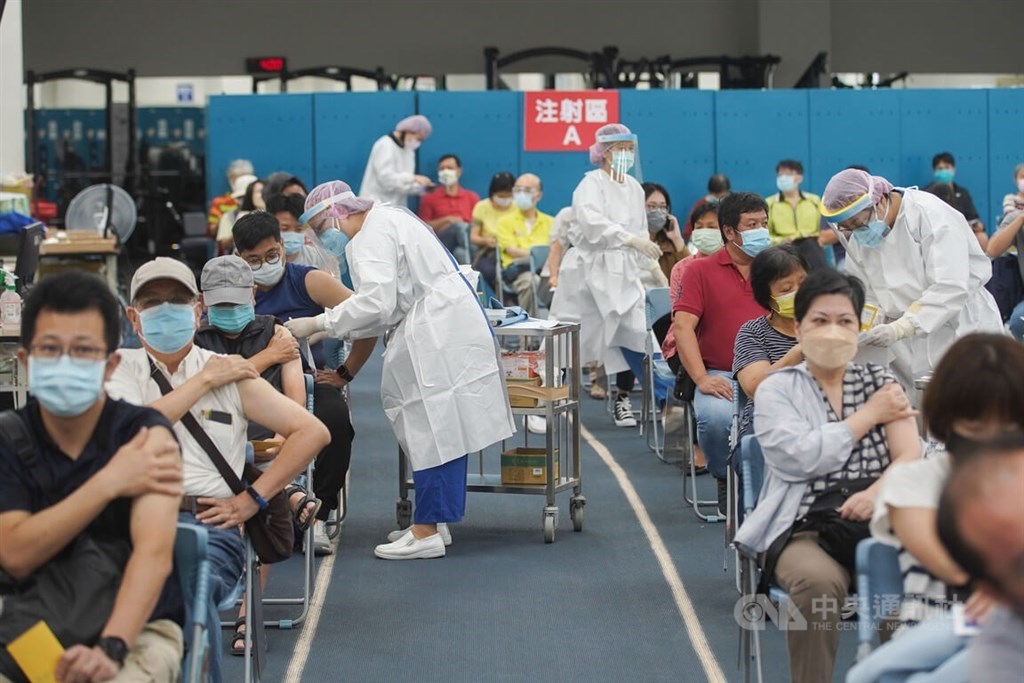 Taipei, Feb. 23 (CNA) Central Epidemic Command Center (CECC) head Victor Wang (王必勝) on Thursday said either March or April could be designated as the month for annual COVID-19 vaccinations in Taiwan starting in 2024.
Although the required number of inoculations is dependent on scientific research, preliminary estimates suggest one vaccination per year will suffice, with March or April planned as the designated month, Wang said at a press briefing.
Either of those months will ensure COVID-19 vaccinations are separate from annual flu vaccinations which are available from October every year.
Wang also announced a new COVID-19 vaccination program scheduled to run from March 6 to April 30 this year, aimed at encouraging the roughly 1.3 million people who have not yet received a jab.
Specifically, the program targets anyone who is 6 months old and above and never received a COVID-19 vaccination shot, and will also be available to anyone who is 6 years old and above who has yet to receive a Moderna bivalent COVID-19 vaccine shot.
However, there must be a minimum interval of 84 days between vaccination shots or when a person last tested positive for COVID-19 for anyone wanting to receive a jab from the program, the CECC said.
Wang also encouraged individuals who are vaccinated to get an additional jab this year to boost immunity.
Further details of the program will be published on the Taiwan Centers for Disease Control website, Wang said.
Data released Thursday showed that 94 percent of the population in Taiwan has received at least one dose of a COVID-19 vaccine, including 475 people who were just given their first shot a day earlier.
Meanwhile, 76.3 percent have gotten a booster shot, and 23 percent have received two extra doses, according to the CECC.
Related News
Feb. 22: Taiwan reports 16,484 new COVID-19 cases, 64 deaths
Feb. 20: Taiwan to stop COVID-19 rapid test kits to overseas arrivals
Feb. 20: President Tsai responds to first day without indoor face mask mandate
Feb. 20: HK visitors eye eateries, night markets as independent travel reopens
Feb. 6: Taiwan begins phasing out Pfizer-BNT as first vaccine shot for minors
Feb. 2: Taiwan's ACIP head predicts regular COVID-19 vaccines won't be necessary
Jan. 18: Expert predicts new wave of COVID subvariants to come, peak in March 
Latest COVID-19 rules
● Taiwan's eased indoor mask mandate takes effect Feb. 20
● COVID-19 testing for overseas arrivals dropped from Feb. 7 (2023)
● Revised protocol for hospital visits from Dec. 10

● Taiwan to stop paying COVID medical fees for certain foreign nationals
● Taiwan to remove weekly arrival cap on Dec. 10
● Taiwan cuts COVID isolation to 5 days, lifts workplace vaccine mandates (Nov. 14)
● Taiwan to further ease border rules for China, Hong Kong, Macau residents
● Taiwan's new COVID-19 regulations taking effect Nov. 7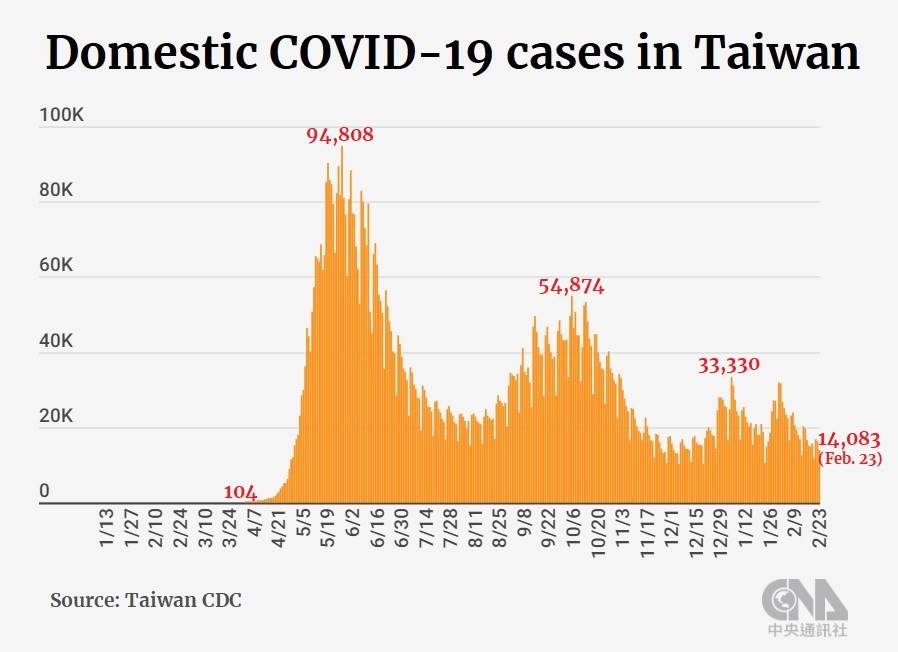 View All