Seasonal winds to bring rain Wednesday, cold snap forecast next week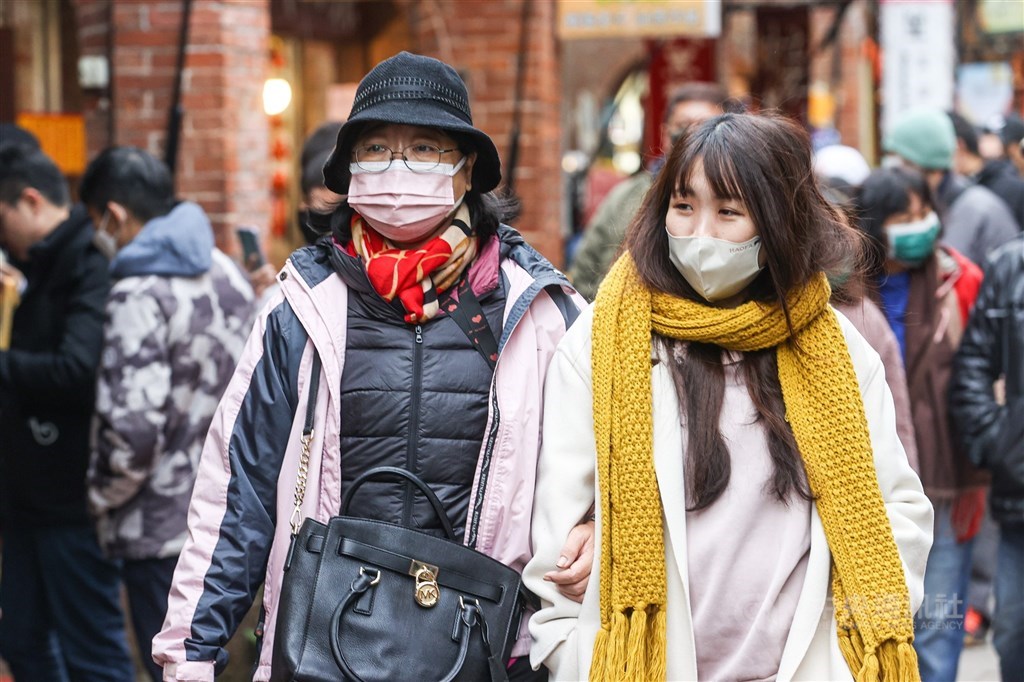 Taipei, Feb. 7 (CNA) Taiwan is forecast to see rain brought by seasonal northeasterly winds from Wednesday, while temperatures could dip to nine degrees Celsius next week as a cold air system grips the country, the Central Weather Bureau (CWB) said Tuesday.
Under the influence of the northeasterly winds, sporadic rain is expected in northern and eastern Taiwan Wednesday, with areas south of Hsinchu likely to be partly cloudy, CWB forecaster Chen I-hsiu (陳伊秀) told CNA.
Daytime highs of 20-22 degrees are forecast in northern Taiwan, above 25 degrees in central Taiwan and above 30 degrees in southern areas, Chen said, adding that the mercury could drop to a low of 15-17 degrees in northern Taiwan.
The seasonal winds will weaken on Thursday with daytime highs in the north rebounding to about 24 degrees and scattered rain expected in mountainous areas of greater Taipei and eastern Taiwan.
Chen pointed out that a cold air system is forecast to arrive in Taiwan from the north on Feb. 13, impact the whole country on Feb. 14, and peak on Feb. 15.
Chen said the system will be similar to a continental air mass in strength and could be as strong as a cold spell. While the mercury during the day is expected to reach 22 degrees in northern Taiwan and 26-28 in other areas, it is expected to drop in the afternoon, with northern Taiwan seeing daytime highs on Feb. 14 of around 14 degrees.
The temperature will be at its lowest on Feb. 15 and could fall to as low as nine degrees in low-lying areas of western Taiwan, before warmer weather arrives on Feb. 16, Chen said.