CORONAVIRUS
/
Taiwan reports 27,350 new COVID-19 cases, 22 deaths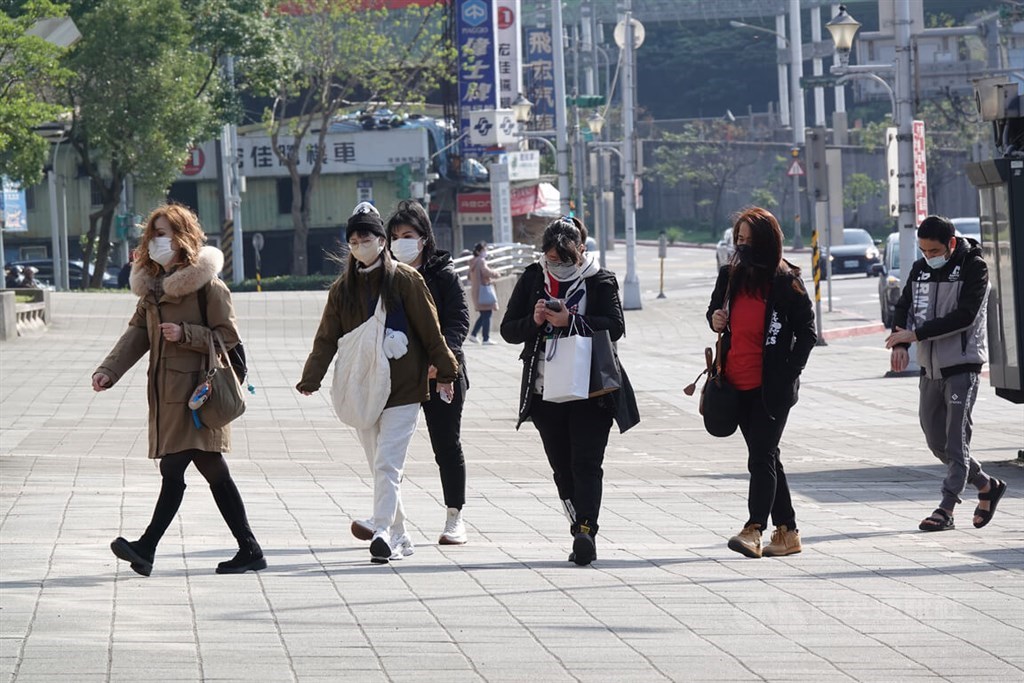 Taipei, Jan. 29 (CNA) Taiwan on Sunday reported 27,350 new cases of COVID-19 and 22 deaths from the disease, according to the Central Epidemic Command Center (CECC).
The new cases represented a 43.6-percent increase from the same day a week earlier, the CECC said.
The deceased ranged in age from their 30s to their 90s. All but two had underlying health conditions, while 14 had not received at least three COVID-19 vaccine doses, the CECC said.
Meanwhile, the CECC said eight of 969 travelers (0.8 percent) arriving directly from China on Jan. 27 tested positive for the disease, as did one of the 64 people (1.6 percent) who traveled from Xiamen in China to Kinmen or Matsu.
Also on Sunday, the CECC reported 66 new COVID-19 cases classified as moderate and 16 as severe.
Regional Breakdown
Regionally, New Taipei recorded the highest number of new cases, with 5,462, followed by Taichung with 3,226 and Kaohsiung with 3,181.
Taoyuan reported 3,139 new cases, Taipei 2,450, Tainan 2,197, Changhua 1,239, Hsinchu County 782, Hsinchu City 733, Pingtung 663, Miaoli 662, and Yunlin 564.
Keelung had 562 cases, Yilan 477, Nantou 410, Chiayi County 384, Hualien 333, Chiayi City 264, Taitung 168, Kinmen 131, Penghu 72 and the Matsu Islands six, the CECC said.
To date, Taiwan has recorded 9,483,267 COVID-19 cases since the pandemic began in early 2020, including 48,314 classified as imported.
With the 22 deaths reported on Sunday, the number of confirmed COVID-19 fatalities in the country rose to 16,246.
Related News
Jan. 31: Taiwan set to relax indoor mask mandate
Jan. 31: Taiwan to lift COVID-19 testing on travelers from China from Feb. 7
Jan. 18: Expert predicts new wave of COVID subvariants to come, peak in March 
Recent cases
Jan. 28: Taiwan reports 27,444 new COVID-19 cases, 20 deaths
Jan. 27: Taiwan reports 24,350 new COVID-19 cases, 15 deaths
Jan. 26: Taiwan reports 19,144 new COVID-19 cases, 21 deaths
Jan. 25: Taiwan reports 16,518 new COVID-19 cases, 22 deaths
Jan. 24: Taiwan reports 14,859 new COVID-19 cases, 24 deaths
Jan. 23: Taiwan reports 10,669 new COVID-19 cases, 24 deaths
Jan. 22: Taiwan reports 19,187 new COVID-19 cases, 27 deaths
Jan. 21: Taiwan reports 21,078 new COVID-19 cases, 33 deaths
Latest COVID-19 rules
● Revised protocol for hospital visits from Dec. 10

● Taiwan to stop paying COVID medical fees for certain foreign nationals
● Taiwan to remove weekly arrival cap on Dec. 10
● Taiwan's eased mask mandate takes effect on Dec. 1
● Taiwan cuts COVID isolation to 5 days, lifts workplace vaccine mandates (Nov. 14)
● Taiwan to further ease border rules for China, Hong Kong, Macau residents
● Taiwan's new COVID-19 regulations taking effect Nov. 7
● Taiwan's updated COVID-19 protocols for arriving travelers from Oct. 13
View All