CORONAVIRUS
/
Taiwan reports single day high of 560 imported COVID-19 cases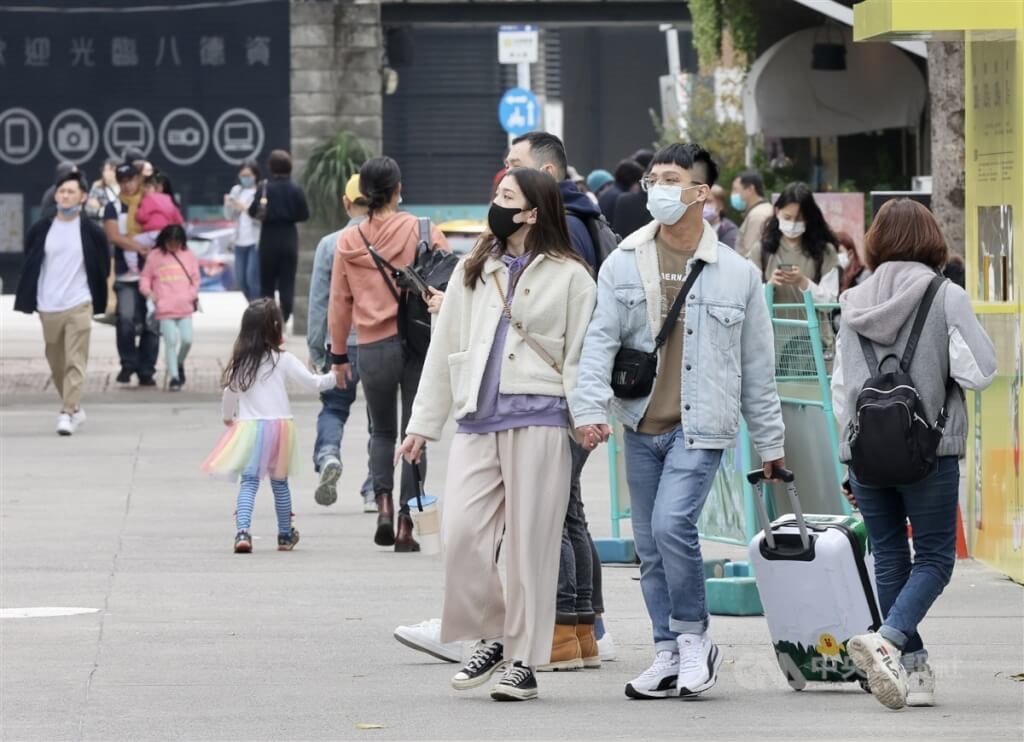 Taipei, Jan. 10 (CNA) Taiwan's Central Epidemic Command Center (CECC) reported 25,063 new COVID-19 infections Tuesday, including 560 cases classified as contracted overseas, and 26 deaths from the disease.
According to the CECC, the 560 cases represented the highest number of imported cases reported by Taiwan in a single day since the pandemic broke out in 2020, largely reflecting the surge in cases involving people entering Taiwan from China.
The total number of cases represented a 0.6-percent decline from the same day a week earlier, the CECC said.
The deceased reported on Tuesday ranged in age from their 50s to their 90s. All but two had underlying health conditions, while 14 were unvaccinated against COVID-19, the CECC said in a press release.
Meanwhile, the CECC said 16.3 percent (or 226) of the 1,386 travelers arriving directly from China on Jan. 8 tested positive for the disease, as did 15.1 percent (or eight) of the 53 travelers who went from Xiamen to Kinmen and Matsu.
The CECC has released daily statistics on the percentage of arrivals from China who test positive for COVID-19, but those figures do not directly correspond to the number of imported cases reported daily because of lags in reporting and compiling test results.
Also on Tuesday, the CECC reported seven new cases classified as moderate and 24 as severe.
Regional breakdown
Regionally, New Taipei recorded the highest number of new cases with 4,759, followed by Taichung with 3,207 and Kaohsiung with 2,997, according to the CECC.
Taipei reported 2,719 new cases, Taoyuan 2,335, Tainan 1,990, Changhua 1099, Hsinchu County 695, Miaoli 671, Pingtung 660 and Hsinchu City 592.
Yunlin had 544 new cases, Nantou 394, Chiayi County 383, Keelung 356, Yilan 346, Chiayi City 272, Hualien 175, Kinmen 119, Taitung 116, Penghu 69 and the Matsu Islands five, the CECC said.
To date, Taiwan has recorded 9,097,554 COVID-19 cases since the pandemic began in early 2020, including 43,563 classified as imported.
With the 26 deaths reported on Tuesday, the number of confirmed COVID-19 fatalities in the country rose to 15,608.
Related News
Jan. 7: Limited Chinese ferry service kicks off Saturday in Kinmen
Jan. 5: About 20 percent of arrivals from China test positive for COVID: CECC
Jan. 3: Transit passengers from China to undergo tighter COVID controls
Jan. 2: 28% of travelers from China COVID-positive on first day of border testing
Jan. 1: President Tsai offers to help China curb COVID surge in New Year address
Recent cases
Jan. 9: Taiwan reports 17,318 new COVID-19 cases, 40 deaths
Jan. 8: Taiwan reports 23,411 new COVID-19 cases, 36 deaths
Jan. 7: Taiwan reports 24,422 new COVID-19 cases, 61 deaths
Jan. 6: Taiwan's total COVID-19 cases top 9 million
Jan. 5: Taiwan reports 31,514 new COVID-19 cases, 45 deaths
Jan. 4: Taiwan reports 33,871 new COVID-19 cases, 17 deaths
Jan. 3: Taiwan reports 25,009 COVID-19 cases, 22 deaths
Latest COVID-19 rules
● Taiwan begins testing travelers from China for COVID-19
● Revised protocol for hospital visits from Dec. 10

● Taiwan to stop paying COVID medical fees for certain foreign nationals
● Taiwan to remove weekly arrival cap on Dec. 10
● Taiwan's eased mask mandate takes effect on Dec. 1
● Taiwan cuts COVID isolation to 5 days, lifts workplace vaccine mandates (Nov. 14)
● Taiwan to further ease border rules for China, Hong Kong, Macau residents
● Taiwan's new COVID-19 regulations taking effect Nov. 7
● Taiwan's updated COVID-19 protocols for arriving travelers from Oct. 13
View All