CORONAVIRUS
/
Taiwan begins testing travelers from China for COVID-19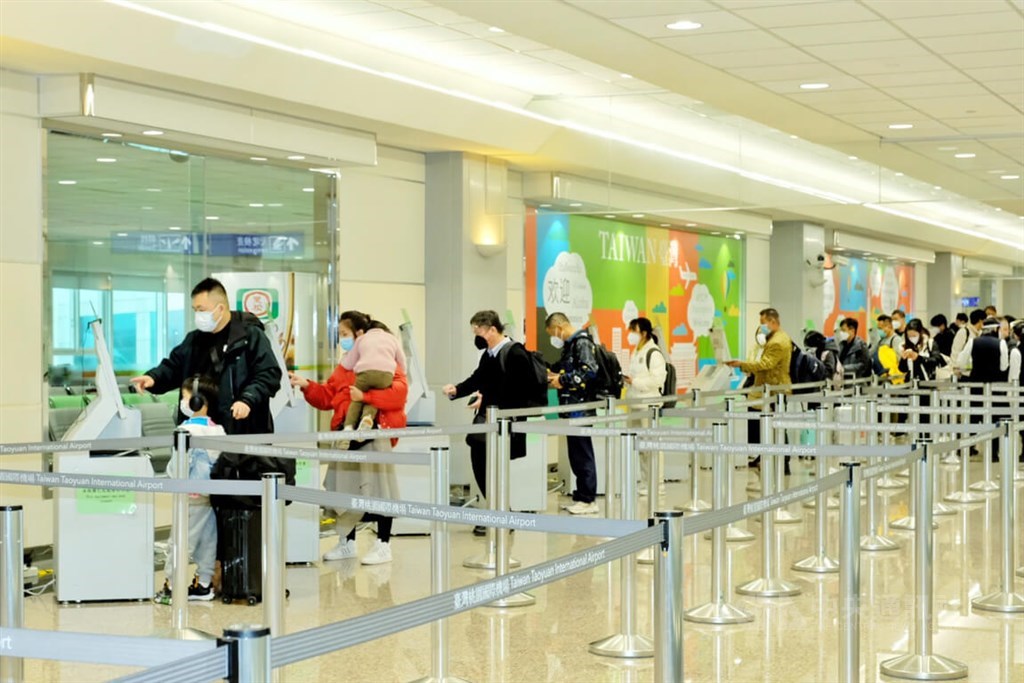 Taipei, Jan. 1 (CNA) Passengers traveling to Taiwan directly from China were required to provide a saliva sample for a COVID-19 test upon arrival starting on Sunday, and passengers on a flight from Xiamen were the first to be subject to the new procedures.
Flight MF887 operated by Xiamen Airlines, carrying 84 passengers, arrived at Taiwan Taoyuan International Airport at 9:43 a.m. and parked at Terminal 2, Gate D9.
The passengers provided a saliva sample for a PCR (polymerase chain reaction) test and completed health declaration forms after disembarking before going through immigration and customs procedures.
The test results will come back on Monday at the earliest, according to Chuang Jen-hsiang (莊人祥), a deputy director-general of Taiwan's Centers for Disease Control (CDC).
Those who test positive for COVID-19 will be required to begin a five-day isolation if they present no or mild symptoms, while those with more serious symptoms will have to call the 1922 hotline to arrange for transportation to a hospital.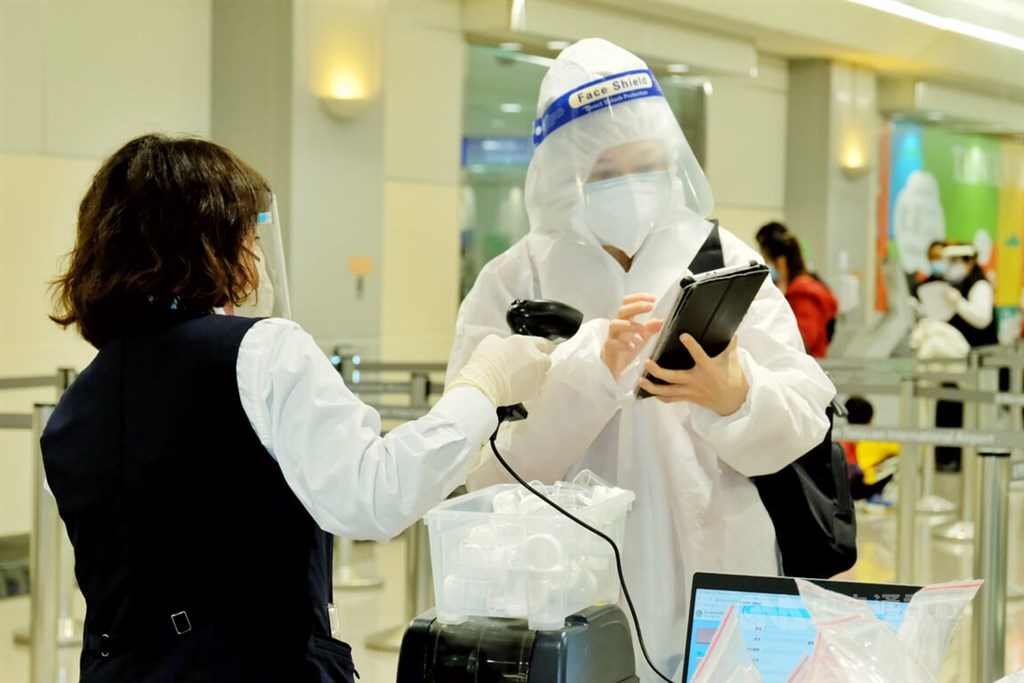 To implement the new screening program efficiently, the Taoyuan airport has assigned gates D7, D8 and D9 to exclusively handle all flights originating from China, excluding Hong Kong and Macau.
A total of 22 cubicles have been set up at the arrival level between gates D7 and D10 for passengers to provide saliva samples, and CDC kiosks were also set up between those gates for passengers to fill out health declaration forms.
The forms can also be completed online prior to arrival.
The process for passengers on the Xiamen Air flight took about 30 minutes, Chuang said.
Aside from the extra test, travelers from China are subject to the same rules as all arriving passengers.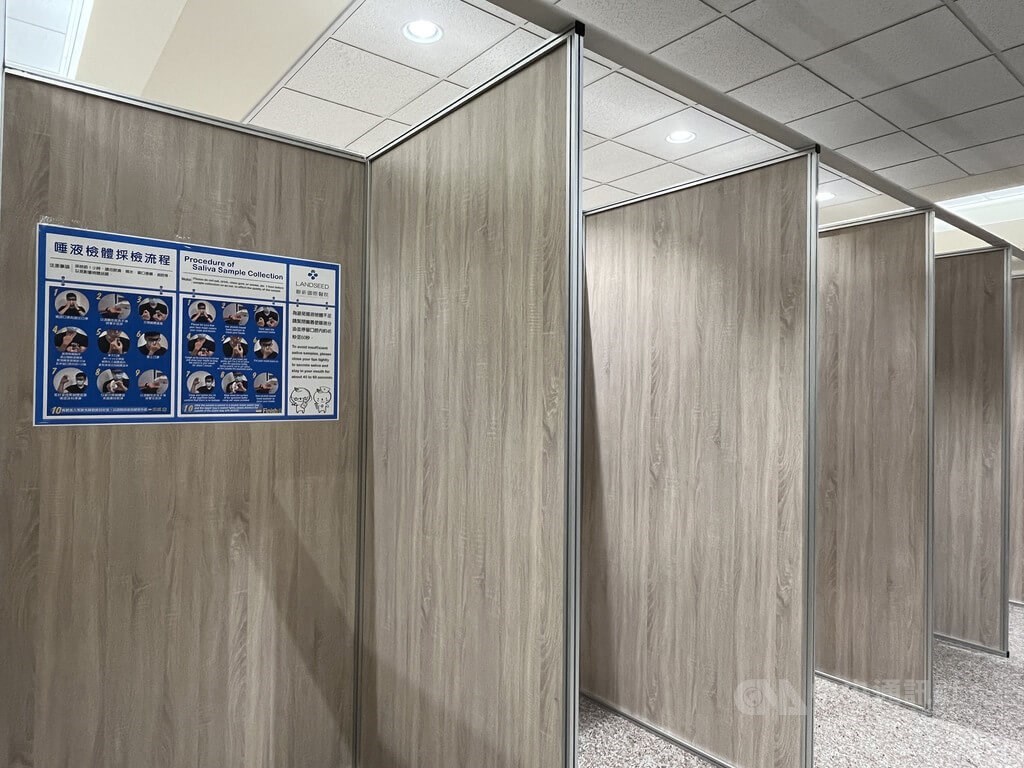 They must observe a seven-day self-health monitoring period, during which they need to have a negative rapid test within 48 hours before going out, and they will receive four rapid test kits upon arrival at the airport to conduct the tests.
A passenger on the flight from Xiamen, surnamed Lo (羅), said compared to Taiwan's simpler arrival process, China still requires a negative pre-departure PCR result for travelers to China because of the serious COVID-19 situation there.
According to Chuang, more than 500 travelers were expected to arrive on flights from China on Sunday, while the Taoyuan airport's website showed a total of 10 scheduled flights from Chinese destinations that day.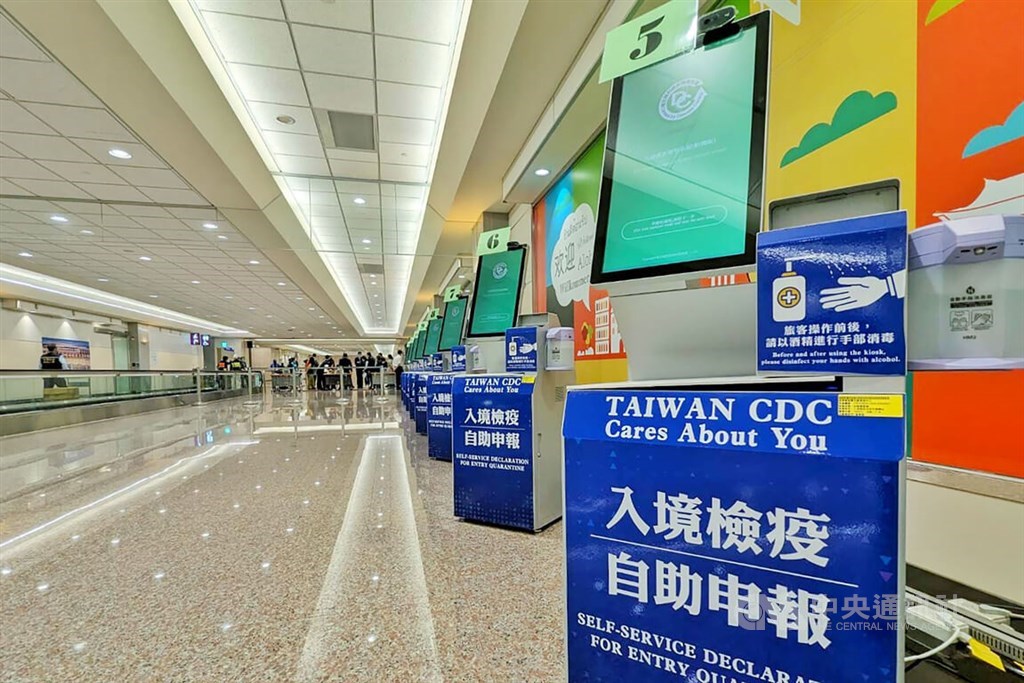 Xiamen Airlines also had a flight from Xiamen that landed at Taipei Songshan Airport at 4:15 p.m., with the return flight scheduled to depart at 7 p.m., and arrivals on that flight faced the same procedures in place at Taoyuan International Airport.
Taipei Songshan Airport will also implement the new COVID-19 protocols for Kinmen and Matsu residents as well as Chinese spouses of Taiwanese nationals who take specially arranged flights from the two offshore island groups after taking ferries from China.
The extra saliva-based PCR test has been introduced for the month of January due to the rising number of COVID-19 infections in China and expectations of an increase in travelers for the 10-day Lunar New Year holiday that lasts from Jan. 20 to 29 in Taiwan.
Update
Jan. 31: Taiwan to lift COVID-19 testing on travelers from China from Feb. 7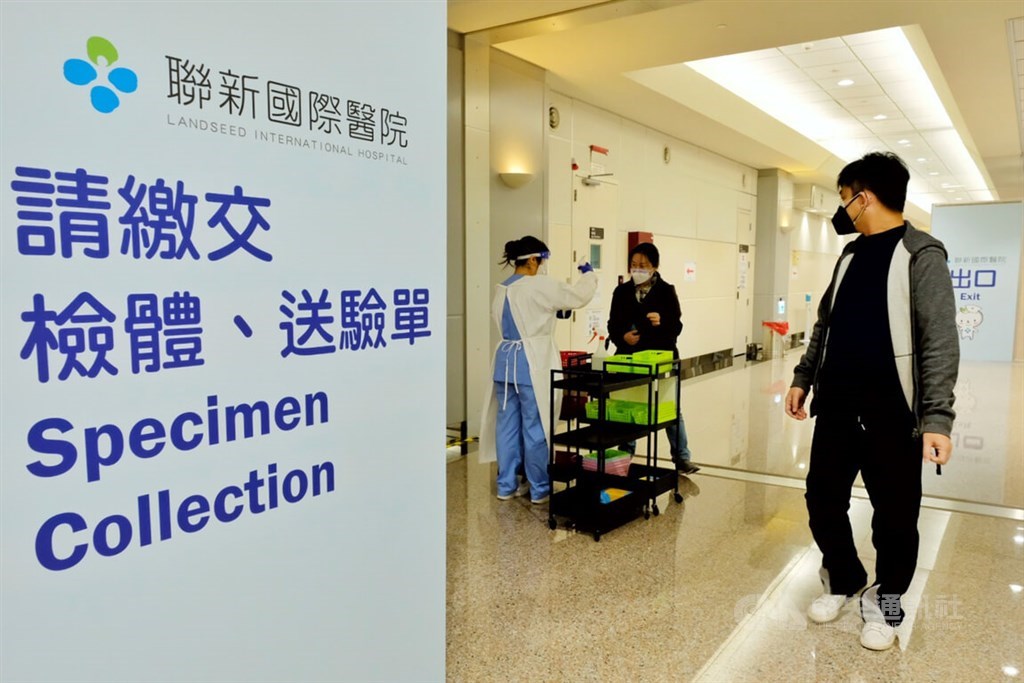 In other news, technical issues in the Manila Flight Information Region (FIR) caused disruptions of flights from Taiwan bound for Southeast Asia, including four from Taoyuan that had to divert to Kaohsiung on Sunday morning, Kaohsiung International Airport said.
All four flights -- an EVA Air flight to Ho Chi Minh City, two China Airlines flights to Penang (one passenger and one cargo), and a China Airlines to Jakarta -- later continued their journeys from Kaohsiung, and 760 passengers were affected, according to the Kaohsiung airport.
There were also five other flights affected by the Manila FIR's technical problems, and the Civil Aeronautics Administration asked the Hong Kong FIR and Fukuoka FIR for assistance, it said.
View All