Taiwan reports 6.2 percent year-on-year increase in road fatalities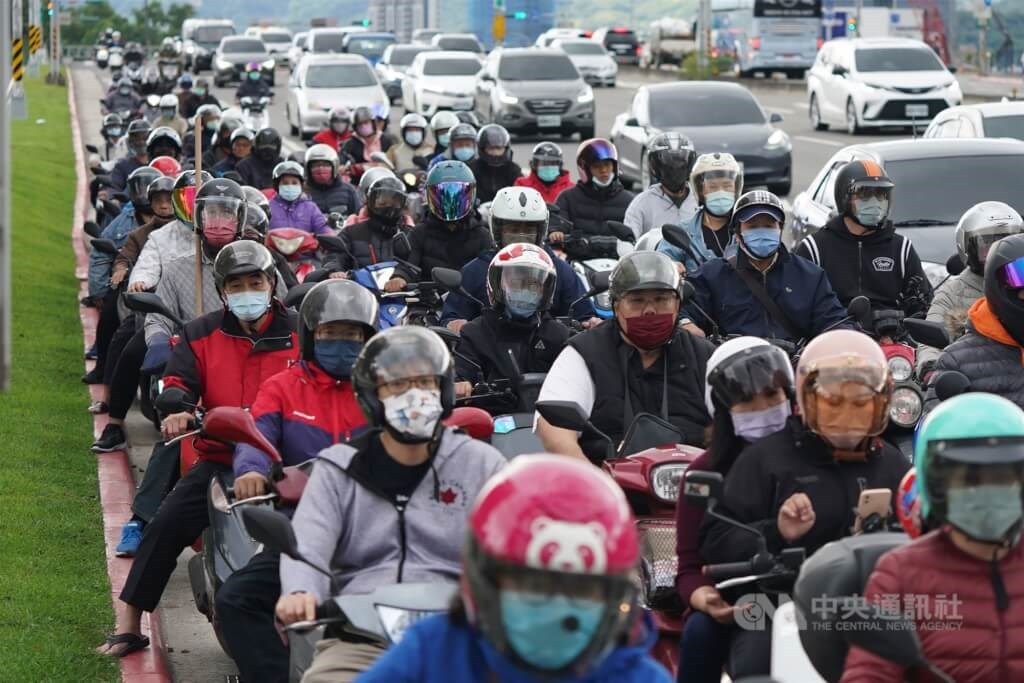 Taipei, Dec. 28 (CNA) Taiwan reported 2,560 road fatalities in the first 10 months of 2022, up 6.2 percent year-on-year and the highest level in nine years, the Ministry of Transportation and Communications (MOTC) said Wednesday at a press conference.
Although traffic fatalities in Taiwan have generally fallen since peaking in 2006, the number has picked up again in recent years, with the January-October death toll registering 2,359 in 2019, 2,452 in 2020 and 2,411 in 2021, MOTC data showed.
Other indicators reveal a similar trend, MOTC officials pointed out, noting that there were 304,026 traffic accidents in the first 10 months of this year, which left 403,878 people injured -- both representing a 5.5 percent increase from the same period in 2021.
Traffic in Taiwan was described as a "living hell" for pedestrians in a recent CNN report and Taiwan's road traffic fails to meet the standard of most developed countries, according to MOTC data.
For example, in 2020 Taiwan reported 12.6 traffic fatalities per 100,000 individuals -- four times higher than Japan and Denmark and six times higher than Sweden -- it said.
The MOTC attributed the high death toll in Taiwan to the high number of scooter-related accidents, explaining that in the same year, Taiwan saw 7.72 scooter fatalities per 100,000 individuals on average during a 30-day period, compared with 1.69 in the United States, 1.12 in New Zealand, 1.34 in South Korea and 0.47 in Japan.
Between January and October 2022, 1,648 people in Taiwan lost their lives to scooter accidents, which accounted for 64.4 percent of total deaths according to the MOTC.
The government has found it difficult to curb scooter accidents and traffic incidents involving seniors, with fatalities for the two categories rising by 12.1 percent and 11.1 percent year-on-year in 2022.
In terms of region, Kaohsiung reported the highest number of traffic fatalities from January to October, with 308, followed by New Taipei with 263, Taichung 253, Tainan 248 and Changhua County 212, according to the ministry.
MOTC Minister Wang Kwo-tsai (王國材) said the increasing number of traffic fatalities is unacceptable and called on local governments to work with the ministry to improve road safety.
In response to the CNN report, the MOTC added that cross-agency efforts to improve road infrastructure and make the country more pedestrian-friendly have been undertaken for many years.
For example, about NT$1 billion (US$32.5 million) has been allocated over the past 13 years to build sidewalks and consistent walkways, as well as "tidy up" a patchwork of covered walkways called "chilou" in Taiwan that are often blocked by scooters, forcing pedestrians to walk on the road.
Related News
Dec. 28: Bus crashes into family in Taichung, killing mother and young child
Dec. 9: Kaohsiung betting on tech to curb light rail intrusions