Supreme Court upholds man's 9-year sentence for causing daughter's death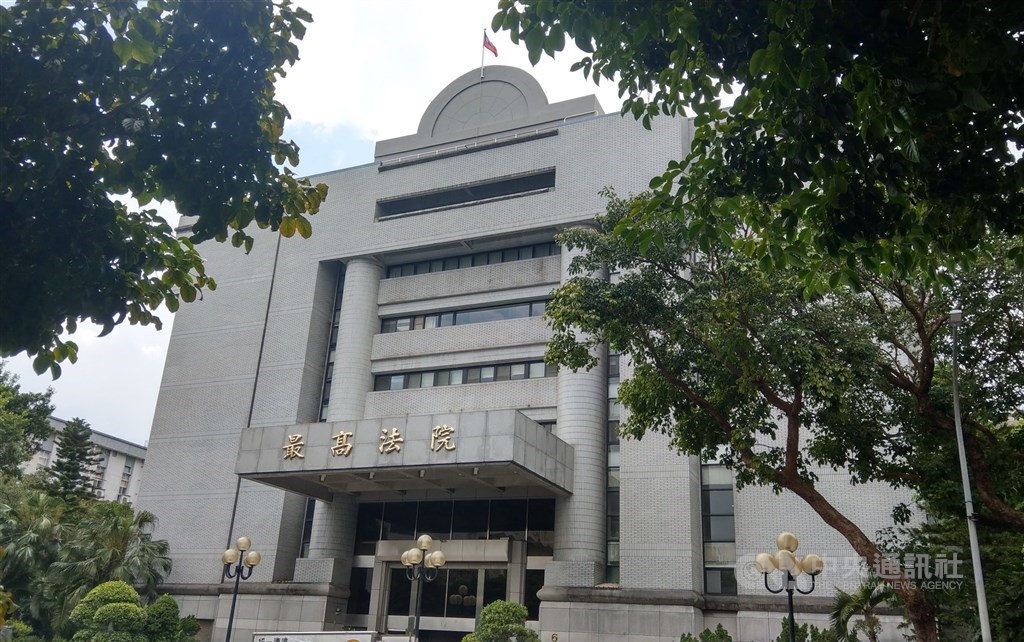 Taipei, Dec. 1 (CNA) The Supreme Court has upheld the nine-year jail sentence for a man convicted of causing his young daughter's death in 2021 after giving her corporal punishment.
The sentence was originally handed down by the Taoyuan District Court in April 2022.
The man surnamed Hsieh (謝) was found guilty of causing his 3-year-old daughter, who suffered from multiple developmental delays, to die in August 2021 after giving her a two-hour "timeout" on a chair because she did not want to take a bath, in addition to slapping her and beating her with a scratcher.
Although Hsieh argued that his daughter died because of a fall from the chair, the Taoyuan District Court ruled that his punishment was a factor in her death, sentencing him to nine years behind bars on charges of intentional infliction of bodily injury resulting in a person's death.
Hsieh then appealed the district court's ruling to the Taiwan High Court, but his appeal was rejected in August this year, prompting him to then appeal to the Supreme Court, which also upheld the verdict on the same ground on Wednesday.
After making his daughter stand on a 31-centimeter-high wooden chair as "timeout," Hsieh went to bed and did not sense anything until she fell from the chair two hours later, according to the ruling.
Hsieh put his daughter to bed but did not take her to hospital until two days later on Aug. 6, 2021, after discovering that she was foaming at the mouth, it said.
The ruling said that the little girl was pronounced dead at the hospital, suffering from multiple bruises, diffuse axonal injury, and rhabdomyolysis.