Q&A
/
Taiwan's eased mask mandate takes effect on Dec. 1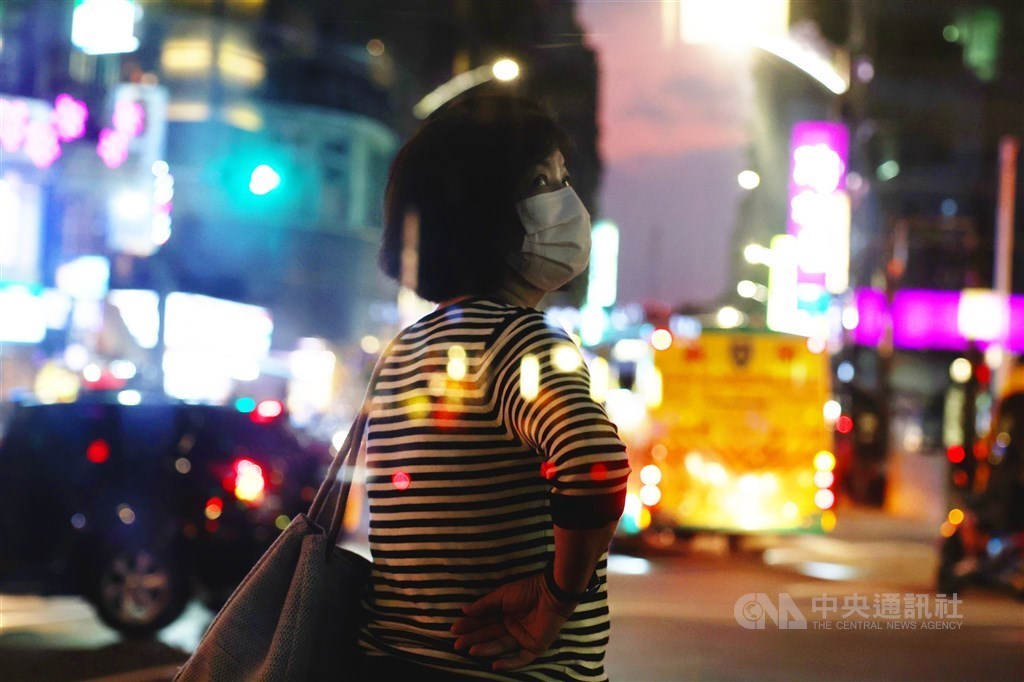 Taipei, Dec. 1 (CNA) Starting Thursday, people in Taiwan are no longer required to wear face masks at all times when outdoors for the first time since May 19, 2021.
In case you missed the announcement earlier this week, CNA has put together a Q&A to explain where and when masks will still be required under the new rules.
Do I need to wear a mask outdoors?
No.
However, the Central Epidemic Command Center (CECC) has recommended that people wear a mask outdoors if they are in a large crowd, or have a chronic illness, fever or respiratory symptoms.
The CECC has also said it plans to set specific mask regulations for large-scale outdoor events, such as New Year's Eve countdowns, based on the COVID-19 situation at that time.
Do I need to wear a mask indoors?
Yes, except in some specific situations.
What are the exceptions?
A mask is not required indoors when eating or drinking, or doing any of the following activities: exercising, singing, taking photos or livestreaming, moderating an event, or giving a speech or lecture.
People also do not need to wear a mask indoors in hot/cold springs, dry sauna rooms, spas, steam rooms, or during water activities such as swimming.
What about in school classrooms?
Masks must be worn inside school classrooms, except when giving a speech or lecture, filming or taking photos, exercising, singing, playing musical instruments, dancing, or during other educational activities in which wearing one is not feasible.
Are masks still required on public transportation?
Yes. Masks will still be required on city buses and the MRT.
They must also be worn on inter-city buses, Taiwan Railways Administration (TRA) and Taiwan high-speed rail trains and on airplanes, but can be taken off to eat or drink.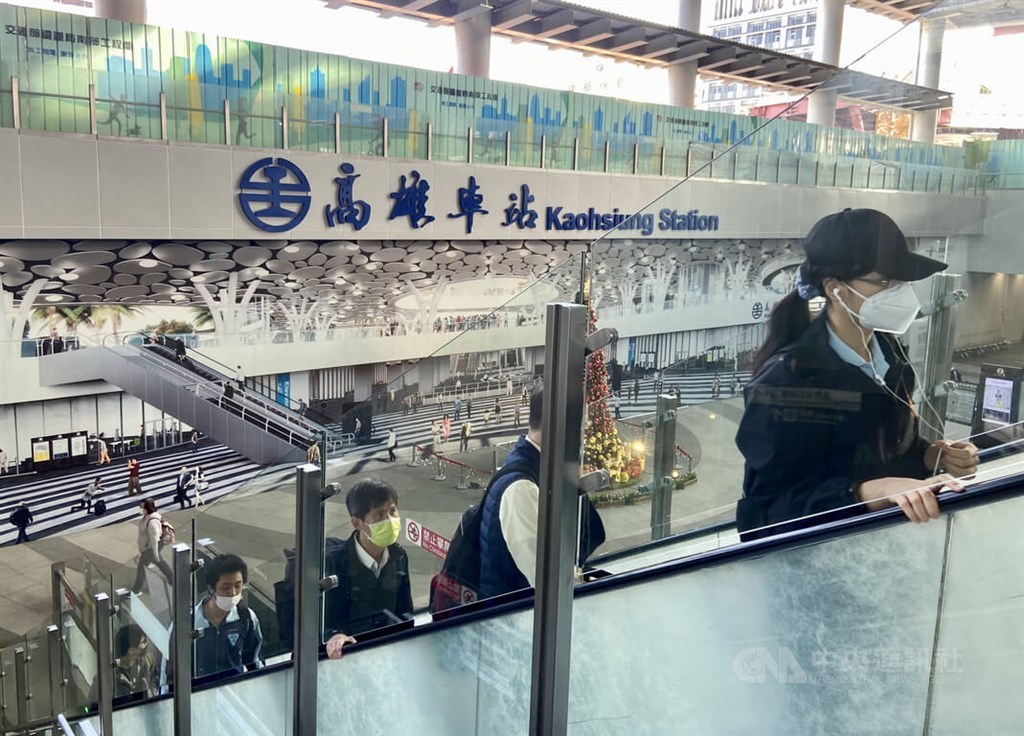 Are masks required when driving a car?
According to the CECC, masks do not have to have to be worn if you are driving alone or with family members who live with you.
What are the penalties for breaking mask regulations?
People breaking mask regulations can be fined between NT$3,000 (US$97) and NT$15,000 under Article 70 of the Communicable Disease Control Act.
When will Taiwan's mask mandate be further eased?
The CECC said it has begun planning for a "second stage" of lifting mask regulations, but it has not given a timeline for when it might be implemented.
In this latter stage, health authorities will specifically list places where masks need to be worn, such as in hospitals or on public transportation, with no mask mandate as the default in all other settings.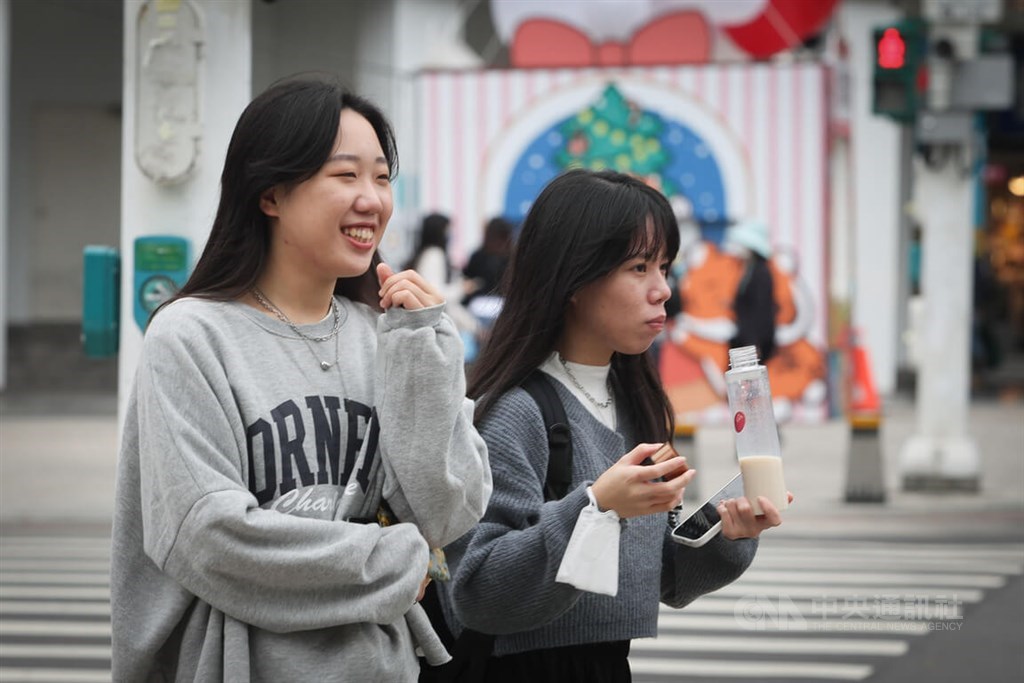 Are there any other changes in Taiwan's COVID-19 policies?
As of this week, the CECC has begun holding its COVID-19 news briefings on Mondays and Thursdays, rather than every day.
Starting Dec. 1, people attending banquets can again go table to table to make toasts -- a custom that has also been restricted because of COVID-19 since last year.
Starting Dec. 10, Taiwan will ease its rules for visiting patients in hospitals and lift its weekly cap on visitors from abroad, which is currently set at 150,000.
Latest COVID-19 rules
● Taiwan to remove weekly arrival cap on Dec. 10
● Taiwan cuts COVID isolation to 5 days, lifts workplace vaccine mandates (Nov. 14)
● Taiwan to further ease border rules for China, Hong Kong, Macau residents
● People with fever will be advised against taking high speed trains
● Taiwan's new COVID-19 regulations taking effect Nov. 7
● Taiwan lifts ban on international cruises
● Taiwan's updated COVID-19 protocols for arriving travelers from Oct. 13
View All