Stable weather to continue into early part of next week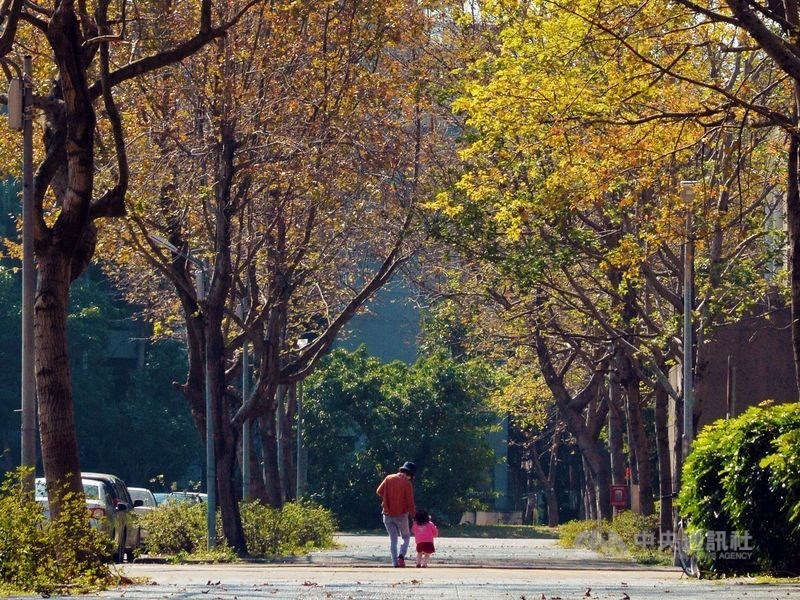 Taipei, Nov. 26 (CNA) With seasonal northeasterly winds weakening, the weather in Taiwan is expected to turn stable from Saturday with moisture depleting, and such dry and good conditions are likely to continue into the first part of next week, according to the Central Weather Bureau (CWB).
With less moisture, precipitation, which had been heavy in parts of northern and northeastern Taiwan, is expected to weaken on Saturday despite sporadic showers in the windward areas, while people in central and southern Taiwan are expected to see cloudy or even sunny skies, the CWB said.
Daytime temperatures will remain little changed at 20-24 degrees in the north on Saturday, the '9-in-1' local government election day, and the mercury is forecast to range between 26 and 27 degrees in the central Taiwan and hit 28-31 degrees in the south, the CWB said.
The CWB, however, warned of a wide daytime-nighttime temperature gap, saying the mercury is expected to fall to 20-21 degrees around Taiwan on Saturday night, and urged people to stay warm.
On Sunday, warmer weather is expected for northern Taiwan with temperatures forecast to rise to 26-29 degrees, and highs expected to hit 28-31 degrees over the next couple days, according to the CWB.
The stable and comfortable weather will last until Tuesday morning due to the effects of an easterly wind system, and only occasional showers are possible in eastern Taiwan, the CWB said.
However, a weather front and a new round of seasonal northeasterly winds are expected to start to affect Taiwan on Tuesday afternoon, which will send the mercury lower, the CWB said.
It forecast the effects of the weather system will reach its peak on Thursday (Dec. 1) with the mercury likely to fall to 16 degrees at night in the north, 18-19 degrees in central Taiwan and 20 degrees in the south.
(By Wang Shu-fen and Frances Huang)
Enditem/cs