CORONAVIRUS
/
30% of destroyed COVID-19 vaccine doses made by local firm MVC: Minister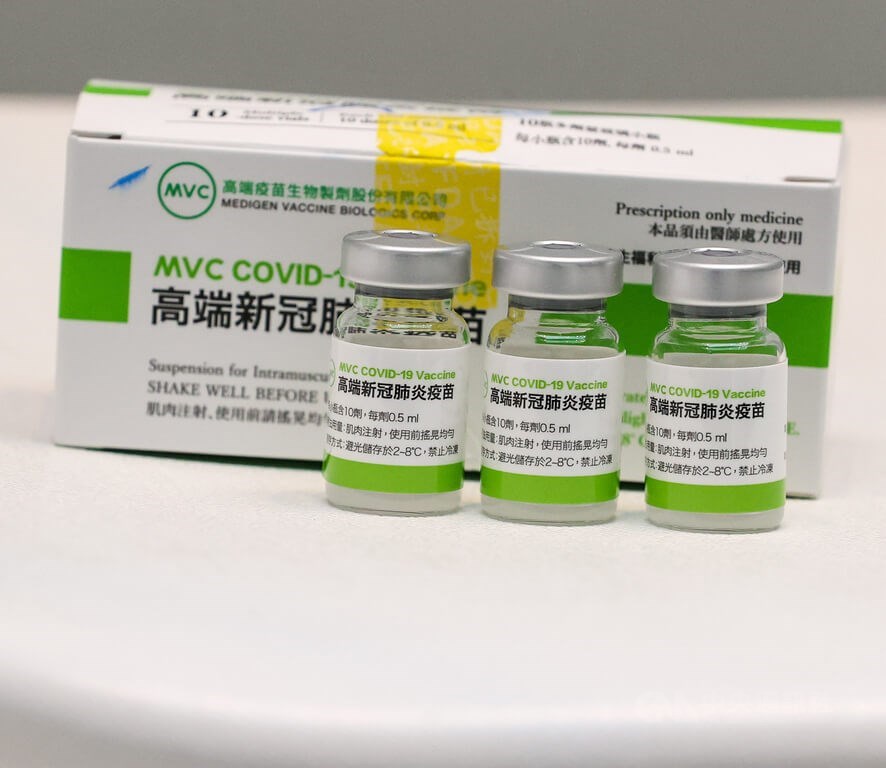 Taipei, Oct. 6 (CNA) Around 30 percent of COVID-19 vaccine doses destroyed after reaching their expiration date came from domestic firm Medigen Vaccine Biologics Corp. (MVC), Health Minister Hsueh Jui-yuan (薛瑞元) revealed Thursday.
Currently, 4 million doses of expired COVID-19 vaccines have been destroyed, with 1.2 million from MVC, Hsueh said when responding to reporters' questions during a break at the Legislature's Finance Committee hearing.
The bulk of the remaining 2.8 million doses was made by AstraZeneca, with doses of the Pfizer-BioNTech (BNT) and Moderna COVID-19 vaccines also destroyed, Hsueh said, without revealing the cost of the 4 million doses.
Another 7.86 million doses of COVID-19 vaccines are about to reach the end of their shelf life after November, according to a report by the National Audit Office submitted to the Finance Committee.
As of the end of September, Taiwan had purchased 68.41 doses of COVID-19 vaccines. With 24.26 million doses donated by other countries, around 92.67 million doses were at the government's disposal, the report said, noting 65.95 million doses have been delivered, with 57.86 million administered, the report said.
Hsueh, alongside Directorate-General of Budget, Accounting and Statistics (DGBAS) Minister Chu Tzer-ming (朱澤民), Minister of Economic Affairs Wang Mei-hua (王美花) and National Audit Office Auditor-General Chen Jui-min (陳瑞敏), attended the hearing, in which they elaborated on issues related to the purchase, price paid and number of COVID-19 vaccine doses obtained by the government and how were they administered.
Although Kuomintang (KMT) Legislator Lin Te-fu (林德福) asked Hsueh to disclose the per-dose cost of each vaccine brand, Hsueh declined to do so, citing confidentiality agreements with vaccine developers.
"It's the same across the world," Hsueh said, noting that the terms and conditions of contracts must legally remain confidential for five years for the AstraZeneca vaccine, seven years for Novavax and 10 years for BNT.
View All