CORONAVIRUS
/
Patients with COVID-19 and flu display more obvious symptoms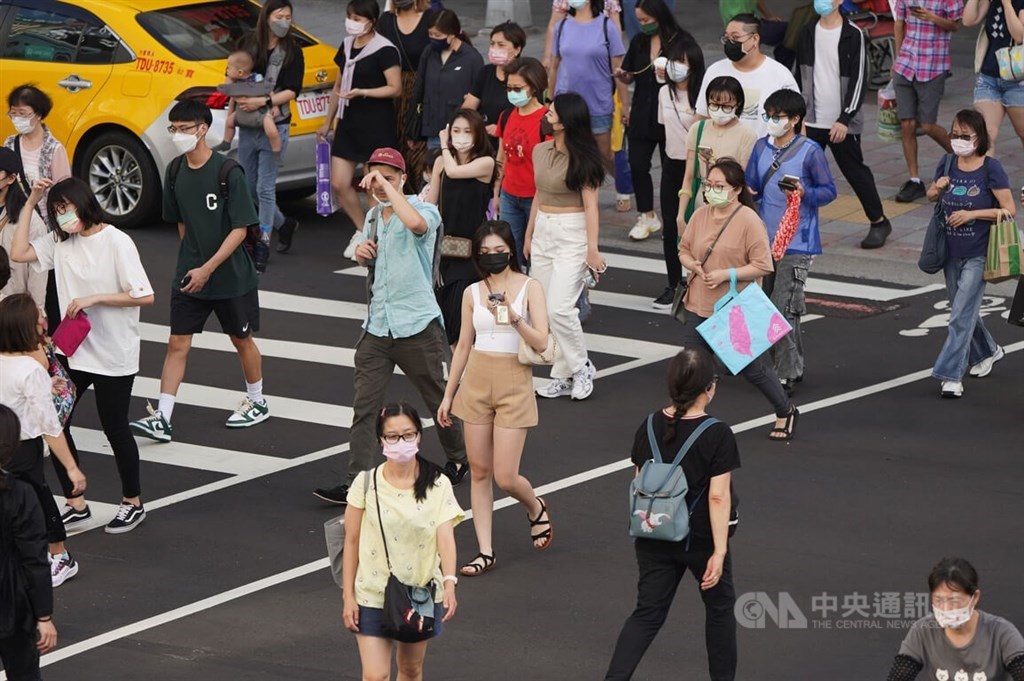 Taipei, Oct. 3 (CNA) Patients with both COVID-19 and influenza infections can develop more obvious mild symptoms including nasal congestion, cough, fever, headache and muscle aches, the Central Epidemic Command Center (CECC) said Monday, citing a foreign study.
As the annual influenza season approaches, Taiwan has seen an increase in reported cases of influenza/influenza-like illness over the past few weeks compared with the previous month, with about 80 cases reported weekly, and influenza A making up most of the cases, Lo Yi-chun (羅一鈞), deputy head of the CECC's medical response division, said at a daily CECC news briefing.
However, there has been no reported cases of influenza with severe complications, Lo added.
As COVID-19 and the flu have similar symptoms, distinguishing between the two diseases is challenging, Lo said.
With the generally low sensitivity of rapid influenza diagnostic tests (RIDTs), evaluation of patients with suspected influenza mainly relies on the judgement of clinicians based on symptoms such as fever, muscle pain and respiratory tract symptoms, he added.
In response to the dual epidemics of COVID-19 and influenza, Lo cited a study on simultaneous infection with both influenza and the Omicron subvariant of COVID-19 conducted by the Mayo Clinic in the United States, which found there is no correlation that indicates people with COVID-19 are more likely to suffer from influenza.
A total of 115 patients with single infections and double infections were included in the study which showed that people with simultaneous infections tended to have more obvious mild symptoms, including nasal congestion, cough, fever, headache and muscle aches.
Although the study showed that double infection does not increase the risk of severe illness or death, the CECC still urged the public to get vaccinated against influenza as soon as possible.
Since Taiwan launched its annual free influenza vaccination program on Oct. 1, about 181,000 people have been vaccinated against influenza, fewer than the more than 193,000 people in the same period last year, according to government statistics.
On Sunday, Huang Li-min (黃立民), president of the Infectious Diseases Society of Taiwan, warned that 4 million people may get the flu in Taiwan this year and it is more likely people will get flu and COVID-19 simultaneously after the government reopens the nation's borders on Oct. 13.
Related News
Oct. 2: More than 141,000 free flu shots administered on first day of rollout
Oct. 2: Taiwan's domestic COVID-19 cases continue to surge
Oct. 1: Free flu vaccination program begins; 6.3 million doses available 
Sept. 20: CECC cautions of dual threat from COVID-19, flu this winter
Latest COVID-19 rules
Oct. 1: Taiwan drops vaccination requirement for outbound tour groups
Sept. 29: Taiwan's new COVID-19 protocols for arriving passengers
Sept. 8: Taiwan to ease COVID-19 in-person class suspension rules
Sept. 5: Taiwan to resume visa-free entry for multiple countries from Sept. 12
Sept. 1: Taiwan's new COVID-19 protcols, '3+4' policy taking effect Sept. 1
View All