Indonesian crew stuck on cargo ship urge Taiwan to allow repatriation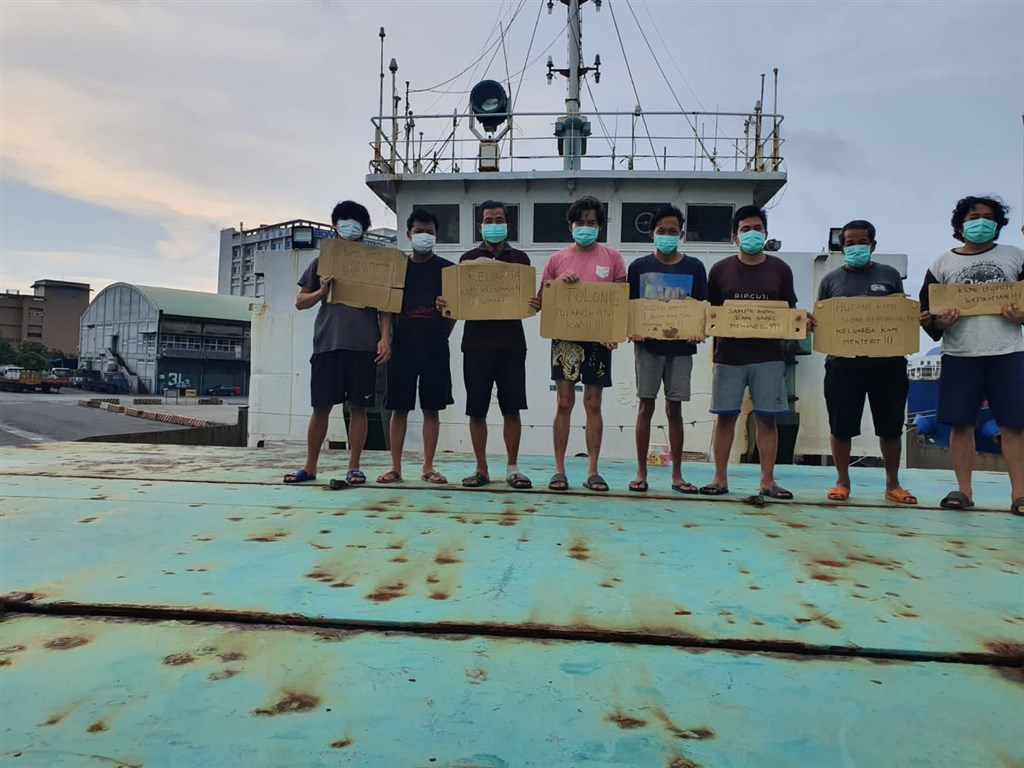 Taipei, Sept. 22 (CNA) Eight Indonesian crewmen that have been stuck on their cargo vessel for almost seven months in Kaohsiung Port are urging Taiwan's government to allow them to return to Indonesia and reunite with their families, according to the sailors Wednesday.
The sailors said in a joint statement letter to CNA that they had not received any of their regular wages and had been unable to leave their Togo-registered cargo ship since it was towed into Kaohsiung Port on Feb. 23 after it lost power near Taiwan's territorial waters.
According to the ship's registration certificate at the time, the ship's owner was listed as a Hong Kong company.
"We want to look for another job, our families need money to buy food. But how can we look for another job if we stay in here?" the sailors said.
One of the sailors, 22-year-old Fahmi, who is also studying for his Seafarer Certificate of Competency in Indonesia, may also risk being expelled from his tertiary institution for not being present on campus, he told CNA via text messaging.
As the ship is infested with mice and cockroaches, the crew are concerned about their health and want to be able to disembark the 74.07-meter-long, 1,395-ton vessel and return to Indonesia, however, they are unable to do so because of Taiwan's laws and port regulations.
The Ministry of Transportation and Communications is forcing them to stay on their vessel until a new crew comes to relieve them, the sailors said.
Kaohsiung-based Stella Maris Chaplin Father Ansensius Guntur, CS, who visits the sailors, told CNA that the Ministry of Transportation and Communications (MOTC) is not allowing the crew to leave in order to avoid the vessel from being abandoned.
However, the sailors have no obligation to stay with the vessel as they have already finished their contracts on Sept. 6 when they each signed an agreement to terminate their employment with their former employer, the Indonesian priest said.
According to a statement of the agreement, each sailor received US$700 (NT$21,974) in cash but had to agree to waive their rights to file civil and criminal claims and complaints.
Furthermore, each sailor will also have their air tickets from Kaohsiung to Jakarta and related expenses for leaving Kaohsiung paid for, according to the agreement.
The sailors said they all agreed with the arrangement and only wish to go back to Indonesia as soon as possible.
Taiwan's Legal Aid Foundation, originally tasked with providing legal aid to the crew, told CNA that the US$700 given to each Indonesian sailor came from the new owner of the vessel.
Despite the vessel having a new owner, the Indonesian sailors just want to leave and go back to Indonesia without taking their case of unpaid wages to court, the Legal Aid Foundation said.
The Maritime and Port Bureau, the port authority which is under the MOTC, said in August that it could arrange, with the help of Indonesia's government, for most of the sailors to return home before a crew exchange was completed, leaving about one-third of the crew to deal with navigation safety issues.
The sailors rejected that offer, however, as they have no way of choosing who gets to go home and who has to stay behind, Guntur said.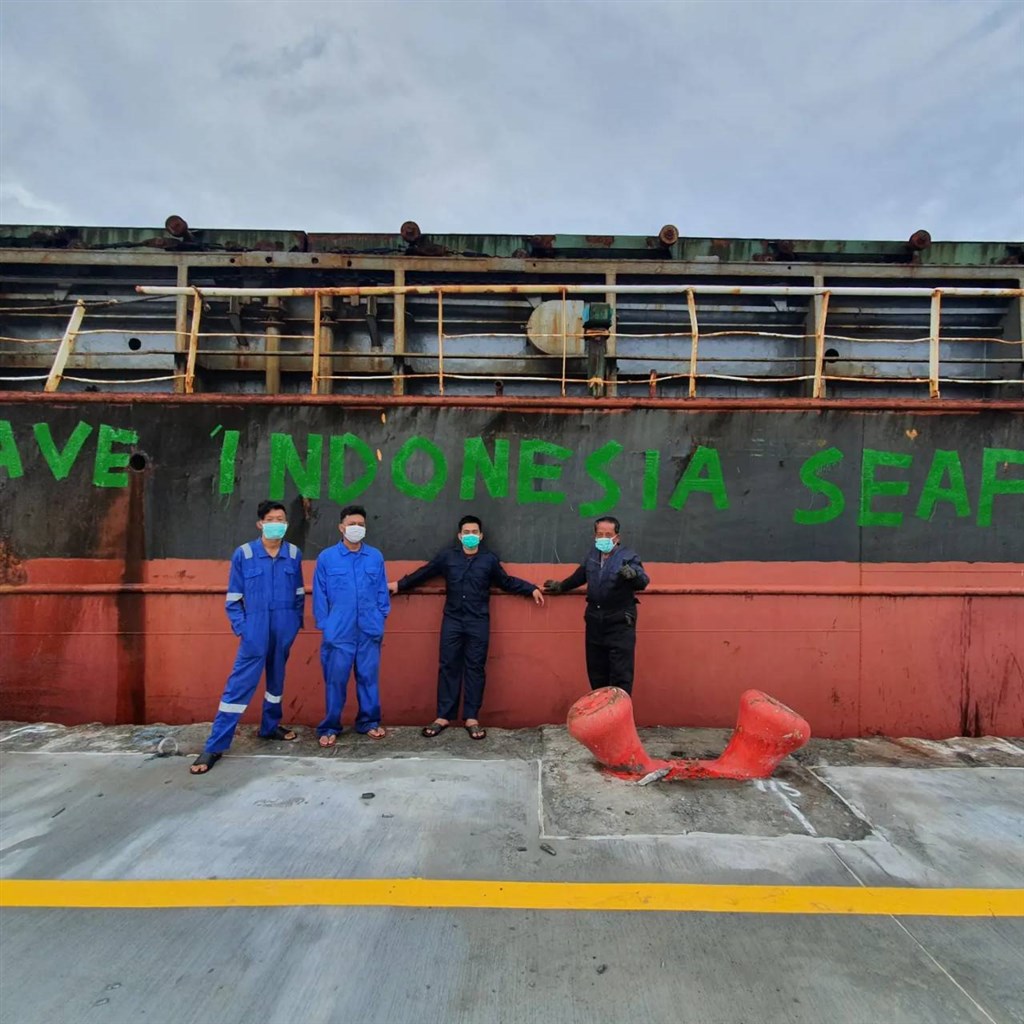 When asked about the current status of the crew exchange, the bureau told CNA that they had received an application from an agency representing the vessel's new owner in mid-September for the entry of nine Burmese sailors.
However, due to revisions that still need to be made in the employment contracts of the Burmese sailors, the bureau said they will start processing the application once revised supplementary documents have been received.
When asked if the vessel can be sold off to generate funds for the sailors in the event that no new sailors end up coming to Taiwan for the crew exchange, the bureau said there were no plans to do so because they had already received an application for crew exchange from the vessel's new owner, but were just waiting for the revised supplementary documents to arrive.