CORONAVIRUS
/
Taiwan could end mandatory quarantine for arrivals Oct. 13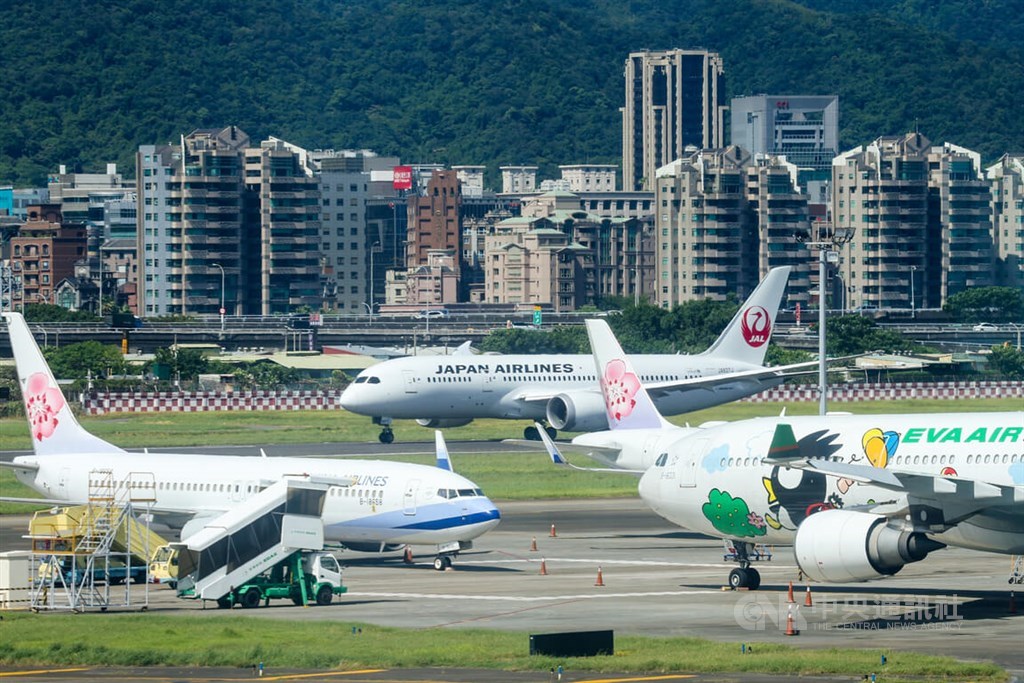 Taipei, Sept. 22 (CNA) Taiwan's mandatory quarantine for arriving visitors could be lifted on Oct. 13 at the earliest, Premier Su Tseng-chang (蘇貞昌) announced Thursday.
The actual start date is contingent on how the local COVID-19 situation develops, Cabinet Spokesperson Lo Ping-cheng (羅秉成) quoted Su as saying after a weekly Cabinet meeting.
Su also approved first-stage measures to ease border controls that were scheduled to take effect on Sept. 29, including raising the weekly cap on arriving visitors from the current 50,000 to 60,000, and canceling mandatory deep-throat saliva PCR tests upon arrival, Lo said.
Instead, each arriving visitor will be given four rapid antigen test kits, but will not be required to perform a test on-site, he said.
In addition, the visa-waiver program which Taiwan has with 65 countries will be resumed, he said.
If "everything goes as planned," second-stage measures will be implemented on Oct. 13 after a two-week public review period, he said.
Those will include a "0+7" policy under which arriving visitors will no longer be required to quarantine for three days, but will be required to undertake seven days of "self-initiated disease prevention," he said.
In addition, the weekly arrival cap will be further raised to 150,000, he said.
Latest COVID-19 rules
Sept. 29: Taiwan's new COVID-19 protocols for arriving passengers
Sept. 8: Taiwan to ease COVID-19 in-person class suspension rules
Sept. 5: Taiwan to resume visa-free entry for multiple countries from Sept. 12
Sept. 1: Taiwan's new COVID-19 protcols, '3+4' policy taking effect Sept. 1
Related News
Sept. 22: Taiwan receives second batch of Novavax vaccine
Sept. 19: Taipei, Kaohsiung to roll out second-generation Moderna vaccine Sept. 24
Sept. 13: Japan to relax entry rules for Taiwan citizens from Sept. 14
Sept. 2: Taiwan grants EUA for 2nd-generation Moderna COVID-19 vaccine
Aug. 28: Taiwan begins rollout of Pfizer-BNT vaccines for young children
Aug. 24: Omicron subvariant-induced outbreak forecast to peak earlier: CECC
Taiwan's eased border controls in 2022
● Taiwan's new COVID-19 policies taking effect Sept. 1
● Taiwan to ease rules for last four days of arrival COVID-19 protocol in September
● Taiwan raises weekly arrivals cap (Aug. 22)
● Taiwan lifts pre-flight PCR test requirement for all arriving travelers on Aug. 15
● Taiwan to reopen borders to some foreign students on Aug. 1: MOE
● Taiwan allows entry of 6 groups of foreign nationals on July 25
● Taiwan raises weekly arrivals cap, loosens pre-entry PCR requirement on July 7
● Taiwan introduces '3+4' quarantine policy for arriving travelers on June 15
Recent cases
Sept. 21: Taiwan records 46,902 new COVID-19 cases, 39 deaths
Sept. 20: Total number of COVID-19 cases in Taiwan exceeds 6 million
Sept. 19: Taiwan reports 28,210 new COVID-19 cases, 31 deaths
Sept. 18: Taiwan reports 39,569 new COVID-19 cases, 39 deaths
Sept. 17: Taiwan reports 39,628 new COVID-19 cases, 40 deaths
View All