34 undocumented migrant workers arrested, including 8 crammed in van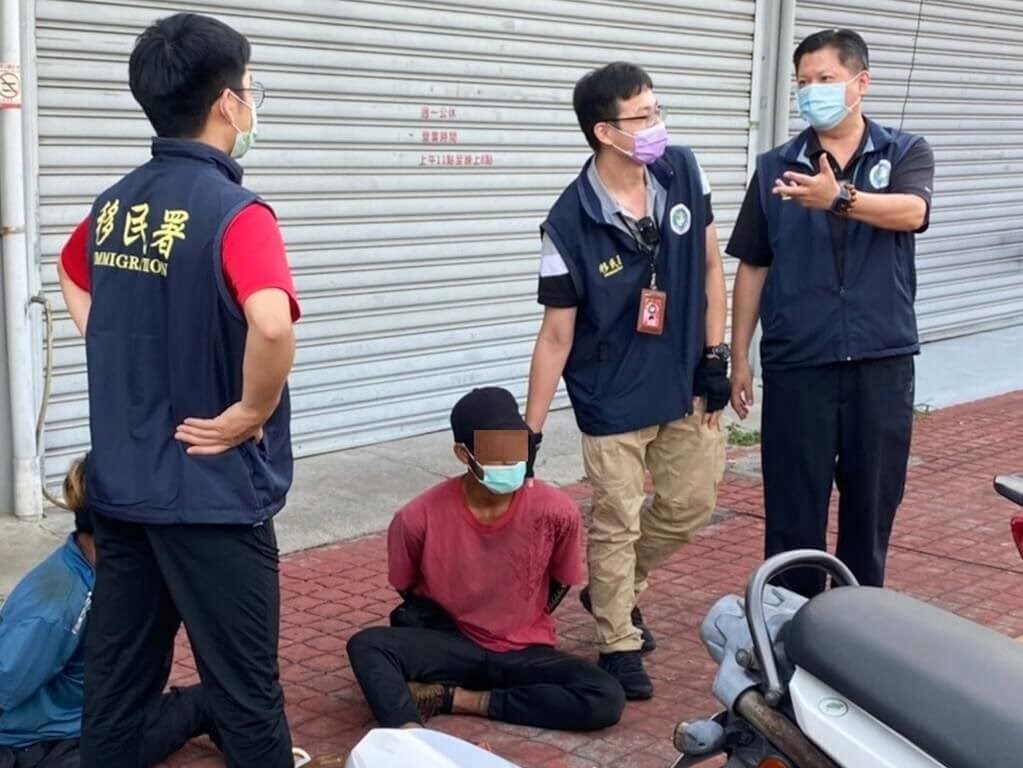 Taipei, Sept. 21 (CNA) Eight undocumented migrant workers were found crammed into a minivan on their way to a construction site in central Taiwan on Monday, leading to the arrest of another 26 illegal workers from Thailand, Vietnam, Indonesia, and the Philippines, an immigration official said Wednesday.
A total of 34 migrant workers, 11 females and 23 males, are being held at a detention center managed by the National Immigration Agency (NIA) in Nantou County for working without legal status, awaiting processing for deportation, Tang Yu-tai (黨昱泰), deputy captain of the Taichung City Brigade of the NIA's Central Taiwan Administration Corps, told CNA.
The minivan was intercepted when it stopped near a roadside stall in Dadu District, Taichung City for two migrant workers to get off to buy betel nuts and frozen bottled water at around 7 a.m. on Monday, Tang said.
"They spoke Taiwanese Hokkien when they ordered betel nuts and water, but not with a local accent. Some NIA agents overheard them speaking and became suspicious that the vehicle might be carrying unaccounted-for migrant workers," Tang said. The agents were on duty in the area searching for undocumented migrant workers.
The NIA agents intercepted the van and found that it was being used to transport eight undocumented migrant workers, two of whom were sitting in the trunk of the vehicle, to work at a construction site in Changhua County, he added.
Further questioning of the eight people led to the arrest of another 26 foreign workers who left their contracted place of employment and became undocumented while working in odd jobs, mostly at construction sites, following raids conducted by the NIA, the police, and Coast Guard Administration on several places in the past two days, Tang said.
Of the 34 people arrested, 21 were from Vietnam, six from Indonesia, four  from Thailand, and three from the Philippines, according to the NIA's Central Taiwan Administration Corps.
The NIA warned business owners not to employ migrant workers illegally or risk a fine of between NT$150,000 (US$4,775) and NT$750,000 for violating the Employment Service Act.