CORONAVIRUS
/
Reopening borders quarantine-free might be possible in October: CECC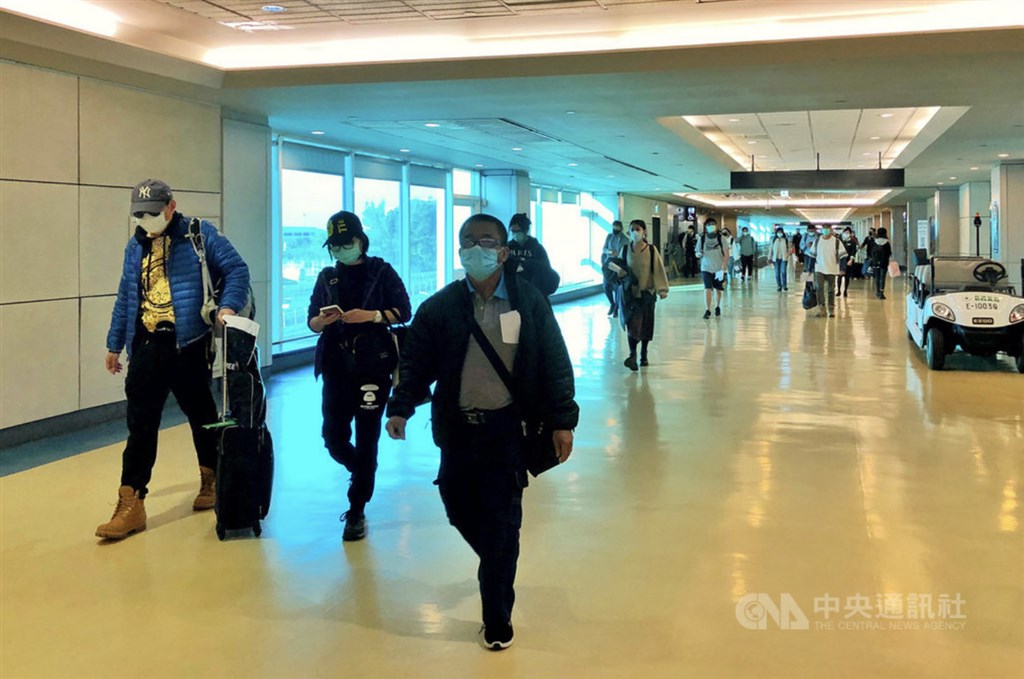 Taipei, Sept. 15 (CNA) The opening of Taiwan's borders with no mandatory quarantine required for arrivals could happen in October though not likely in the early part of the month, Central Epidemic Command Center (CECC) spokesperson Chuang Jen-hsiang (莊人祥) said Thursday.
At the CECC's daily press briefing on Thursday, Chuang said opening Taiwan's borders under a "0+7" COVID-19 prevention regulation, whereby people entering Taiwan would not be subjected to quarantine but will be asked to observe seven days of self-conducted epidemic prevention measures, could be possible after the peak of the current COVID-19 outbreak in Taiwan has gone down significantly.
He said opening the borders would involve extensive analysis of the state of the pandemic, which means that the sooner infection rates are lowered significantly, the earlier borders can open.
Considering the current state of the outbreak in Taiwan, Chuang added, opening the borders in early October will be unlikely, but sometime later during that month might be possible.
Also, with fall coming up soon, the nation will also have to consider the possibility of dealing with both the COVID-19 outbreak and the upcoming flu should Taiwan decide to open its borders, he said.
Looking at the COVID-19 pandemic on a global scale, Chuang said the pandemic's spread is obviously slowing, echoing the World Health Organization's (WHO) recent announcement that the pandemic might be almost at an end.
Chuang said while the current global death toll was lower than that of March 2020, when the pandemic spread internationally, every country's situation was different regarding the disease.
He pointed out Africa as an example, stating that it was the only continent last week to not observe a significant drop in COVID-19 cases.
Moreover, Chuang said COVID-19 cases in Taiwan were also on the rise, though not as high as the large wave of infections earlier this year.
Chuang said Taiwan will continue to observe the WHO's latest announcements to decide on the proper time to reopen the borders.
Update
● Taiwan's updated COVID-19 protocols for arriving travelers from Oct. 13
Sept. 29: Taiwan to lift entry quarantine, reopen to all visitors Oct. 13
Sept. 29: Measures to lift Taiwan's border controls take effect
Related News
Sept. 15: Taiwan reports 45,470 new COVID-19 cases, 57 deaths
Sept. 14: Taiwan researchers find possible key to encephalitis in child COVID cases
Sept. 13: Japan to relax entry rules for Taiwan citizens from Sept. 14
Sept. 2: Taiwan grants EUA for 2nd-generation Moderna COVID-19 vaccine
Aug. 28: Taiwan begins rollout of Pfizer-BNT vaccines for young children
Aug. 24: Omicron subvariant-induced outbreak forecast to peak earlier: CECC
Latest COVID-19 rules
Sept. 29: Taiwan's new COVID-19 protocols for arriving passengers
Sept. 8: Taiwan to ease COVID-19 in-person class suspension rules
Sept. 5: Taiwan to resume visa-free entry for multiple countries from Sept. 12
Sept. 1: Taiwan's new COVID-19 policies taking effect Sept. 1
Sept. 1: Taiwan's new COVID-19 screening rules for hospital admission
Taiwan's eased border controls in 2022
● Taiwan's new COVID-19 policies taking effect Sept. 1
● Taiwan to ease rules for last four days of arrival COVID-19 protocol in September
● Taiwan raises weekly arrivals cap (Aug. 22)
● Taiwan lifts pre-flight PCR test requirement for all arriving travelers on Aug. 15
● Taiwan to reopen borders to some foreign students on Aug. 1: MOE
● Taiwan allows entry of 6 groups of foreign nationals on July 25
● Taiwan raises weekly arrivals cap, loosens pre-entry PCR requirement on July 7
● Taiwan introduces '3+4' quarantine policy for arriving travelers on June 15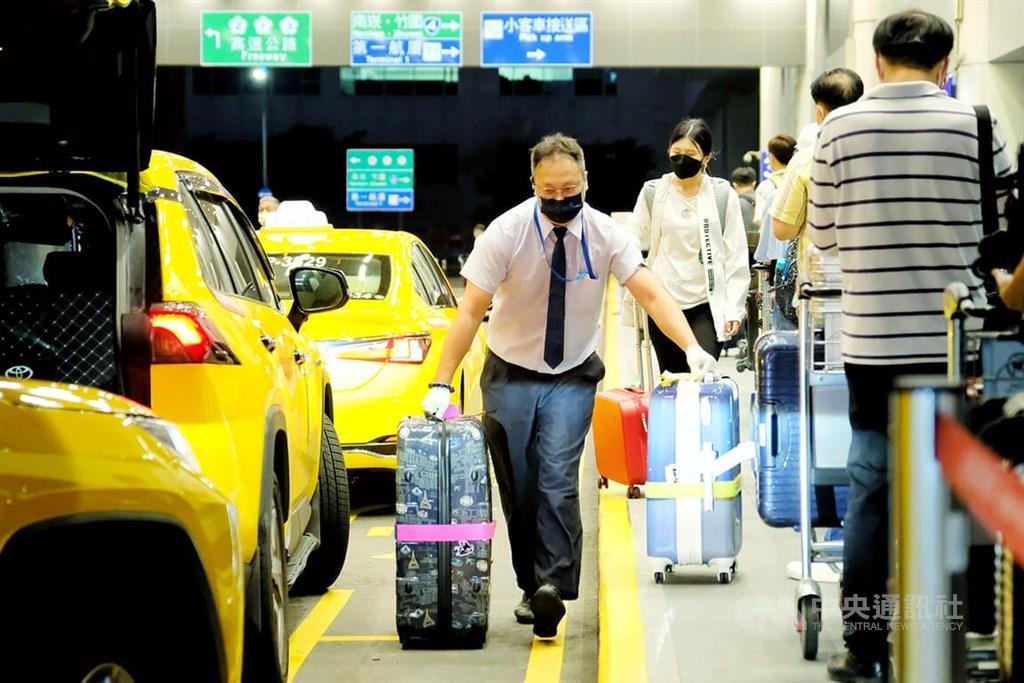 ● Taiwan further relaxes border restrictions on family visits on April 12
● Taiwan still plans to open up gradually, despite case spike: Premier (April 1)
● Taiwan shortens quarantine, grant entry to business travelers from March 7
● Taiwan to expand entry permission to professionals from March 7
● Taiwan reopens for foreign national fertility treatment from March 1
● Taiwan opens to non-scholarship language students
● Taiwan begins March with economy-minded eased COVID-19 protocol
● Ban on migrant workers from Philippines, Vietnam lifted on Feb. 15
View All