CORONAVIRUS
/
Taiwan reports 34,260 new COVID-19 cases, 55 deaths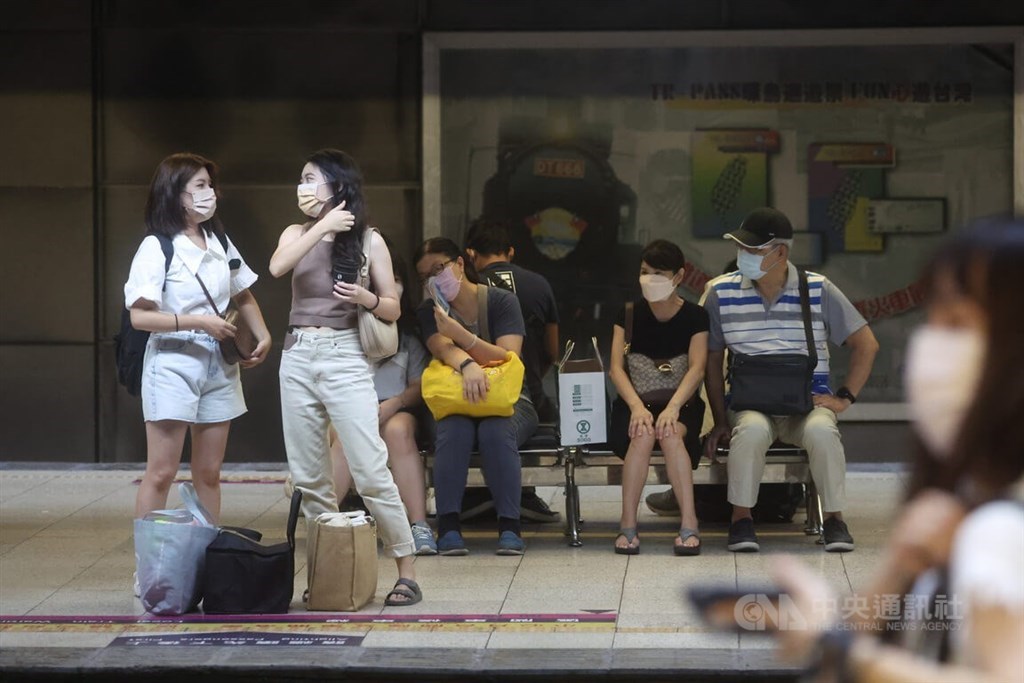 Taipei, Sept. 9 (CNA) Taiwan reported 34,260 new cases of COVID-19 and 55 deaths from the disease on Friday, according to the Central Epidemic Command Center (CECC).
The deceased reported Friday ranged in age from under 10 to their 90s. All but two suffered from chronic illnesses, and 29 had not received any doses of a COVID-19 vaccine.
The youngest fatality was a 9-year-old girl, who neither had any chronic illnesses nor took any COVID-19 vaccine shot, the CECC said.
She was confirmed to have contracted the disease on May 17 after developing fever, and had since been hospitalized.
She died of acute encephalitis, brain stem damage, and heart failure on Aug. 13, the CECC said.
Also on Friday, the CECC reported 43 cases which were newly classified as severe and 59 as moderate.
Of the 5,535,448 domestically transmitted cases recorded in Taiwan this year, 10,905 have been classified as severe infections and 14,020 as moderate, accounting for 0.20 percent and 0.25 percent of the total, respectively, according to CECC data as of Sept. 8.
Regional breakdown
Of those domestic cases reported Friday, 7,446 were in New Taipei, 4,404 in Taipei, 4,025 in Taichung, 3,843 in Taoyuan, 2,520 in Kaohsiung, and 1,914 in Tainan.
Changhua County reported 1,381, Hsinchu County 1,080, while 909 were recorded in Hsinchu City, 902 in Pingtung County, 859 in Miaoli County, 736 in Yilan County, 730 in Keelung, 681 in Yunlin County, 678 in Hualien County, 526 in Nantou County, 521 in Chiayi County, 311 in Chiayi City, and 264 in Taitung County.
Kinmen reported 137, Penghu 132, and the Matsu Islands 21, the CECC said.
To date, Taiwan has recorded 5,614,227 COVID-19 cases since the pandemic began in early 2020, including 30,158 that were contracted abroad.
With the 55 deaths reported Friday, the number of COVID-19 fatalities in the country rose to 10,225 since the beginning of the pandemic.
Latest COVID-19 rules
Sept. 29: Taiwan's new COVID-19 protocols for arriving passengers
Sept. 8: Taiwan to ease COVID-19 in-person class suspension rules
Sept. 5: Taiwan to resume visa-free entry for multiple countries from Sept. 12
Sept. 1: Taiwan's new COVID-19 policies taking effect Sept. 1
Sept. 1: Taiwan's new COVID-19 screening rules for hospital admission
Recent cases
Sept. 8: Taiwan reports 35,124 new COVID-19 cases, 29 deaths
Sept. 7: Taiwan reports 41,296 new COVID-19 cases, 26 deaths
Sept. 6: Taiwan reports 36,707 new COVID-19 cases, 21 deaths
Sept. 5: Taiwan reports 24,103 new COVID-19 cases, 31 deaths
Sept. 4: Taiwan reports 34,358 new COVID-19 cases, 35 deaths
View All