CORONAVIRUS
/
Girl to receive NT$3 million payout for adverse COVID vaccine reaction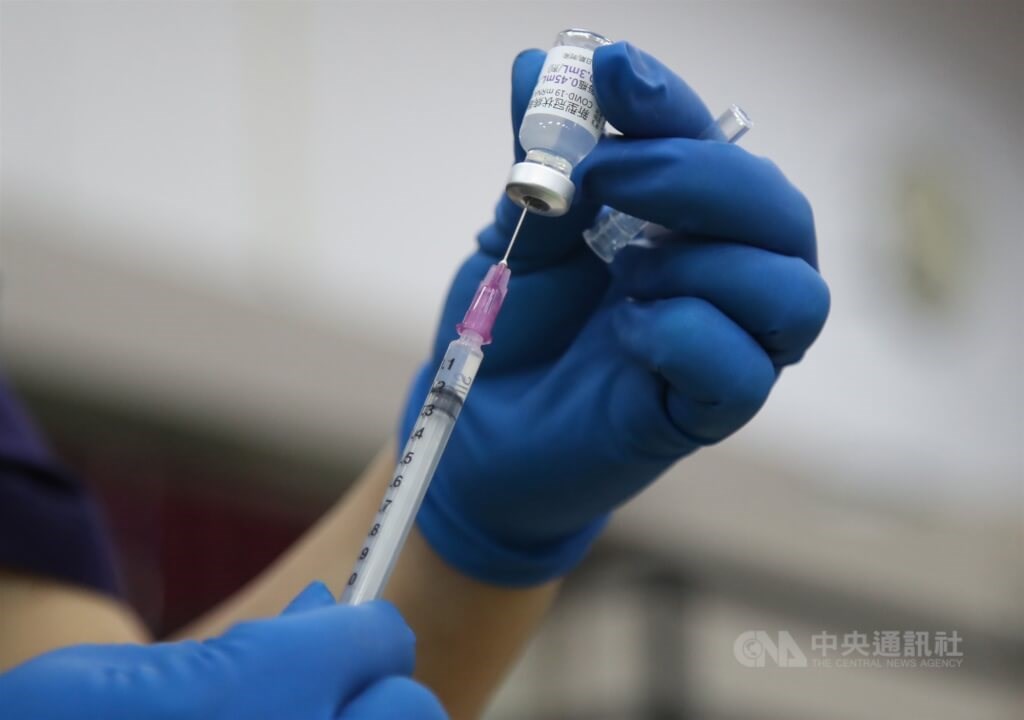 Taipei, Sept. 8 (CNA) A panel of experts appointed by the Ministry of Health and Welfare has agreed that an adolescent girl from Taoyuan who developed myocarditis, or inflammation of the heart, after taking the Pfizer-BioNTech COVID-19 vaccine, should be paid NT$3 million (US$97,087) in compensation.
The girl, identified as a minor above the age of 10, is the youngest person to date to be compensated under the government's Vaccine Injury Compensation Program (VICP), the Central Epidemic Command Center (CECC) said Thursday.
The VICP panel convened on Aug. 11 to review 70 recently filed cases involving individuals seeking compensation because of side effects from a COVID-19 vaccine, and decided that claims in 14 cases were valid.
The valid cases consisted of 10 recipients of the AstraZeneca vaccine, two of the Pfizer-BioNTech vaccine, and one each of the Moderna and Medigen vaccines. All but the NT$3 million payout were in the range of NT$5,000 to NT$500,000, according to a report released by the panel on Thursday.
The girl who received the NT$3 million sum, surnamed Kuo (郭), developed symptoms including a fever, headache, and sore throat 11 days after taking the Pfizer-BioNTech vaccine.
In hospital, a cardiac ultrasound showed that she was experiencing systolic dysfunction, while a blood test revealed signs of heart failure and an electrocardiogram showed a third-degree atrioventricular (AV) block, the report said.
The panel said the girl's clinical manifestations matched the diagnostic criteria of myocarditis, except for the fact that they developed much longer after vaccination than is usual.
For this reason, the panel said, it was unable to conclude that the girl's symptoms were correlated with the vaccine, but it nevertheless decided to award her NT$3 in compensation -- half the legal maximum of NT$6 million.
When asked about the girl's case on Thursday -- including when her reaction occurred and the status of her recovery -- CECC spokesman Chuang Jen-hsiang (莊人祥) declined to provide additional details.
Related News
Sept. 8: Taiwan receives 1,728 Evusheld doses for immunocompromised people
Sept. 8: Taiwan-made Chinese medicine formulas inhibit COVID-19, small study finds
Sept. 8: Taiwan's ACIP head thinks it's time to end quarantine for arriving travelers
Sept. 7: Taiwan eyeing late September for rollout of updated COVID vaccines
Sept. 2: Taiwan grants EUA for 2nd-generation Moderna COVID-19 vaccine
Aug. 28: Taiwan begins rollout of Pfizer-BNT vaccines for young children
Aug. 24: Omicron subvariant-induced outbreak forecast to peak earlier: CECC
Recent cases
Sept. 8: Taiwan reports 35,124 new COVID-19 cases, 29 deaths
Sept. 7: Taiwan reports 41,296 new COVID-19 cases, 26 deaths
Sept. 6: Taiwan reports 36,707 new COVID-19 cases, 21 deaths
Sept. 5: Taiwan reports 24,103 new COVID-19 cases, 31 deaths
Sept. 4: Taiwan reports 34,358 new COVID-19 cases, 35 deaths
View All