Keelung water restrictions eased after typhoon brings rain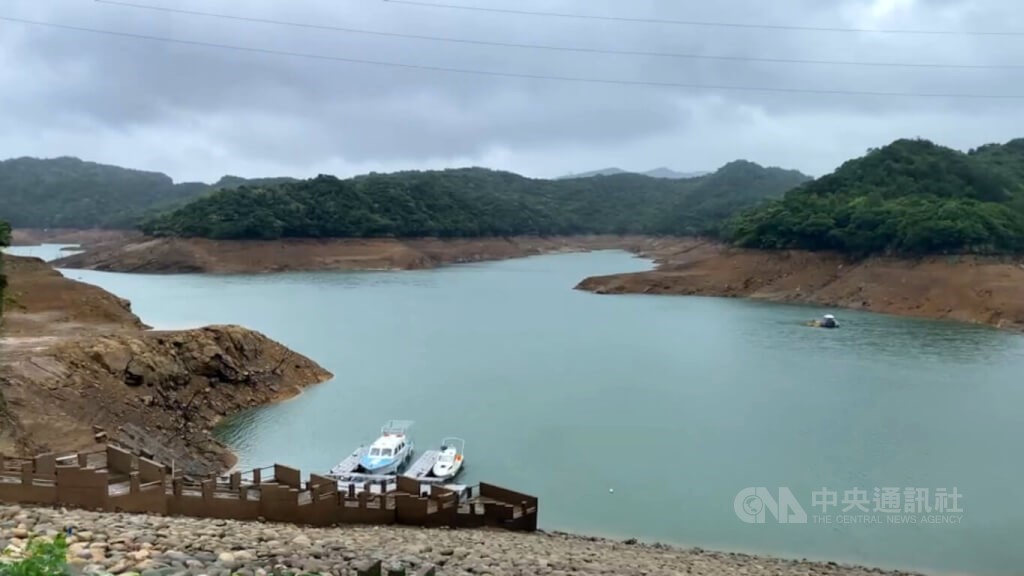 Taipei, Sept. 5 (CNA) Recent restrictions on water usage imposed in Keelung because of a dry spell have been eased because of rainfall from Typhoon Hinnamnor and possible precipitation from upcoming weather patterns, the Water Resources Agency (WRA) said Monday.
The typhoon brought about 357 millimeters of rain to the city between Thursday and Monday to replenish the Keelung River, which enabled Taiwan Water Corp. to divert water from the river and pump it into the Xinshan Reservoir, according to a WRA statement.
More rain is expected from future northeasterly wind weather patterns, the Central Weather Bureau said, which should further boost water reserves.
The WRA said, however, that given the water reserves in the Xinshan Reservoir, which primarily serves Keelung, remain at less than 60 percent capacity, the water restrictions imposed on Keelung will only be eased and not lifted.
Effective Monday, the yellow water supply alert that took effect Sept. 3, under which the water pressure in Keelung was lowered from 11 p.m. to 5 a.m., has been lowered to a green alert, which only asks that local residents take steps to conserve water.
The change in alert level also applied to Xizhi District in New Taipei, which is the other main area served by the Xinshan Reservoir.
In Tainan, where the WRA had previously imposed a green level alert on Aug. 27, the water alert will not change because the typhoon had little effect on the city's Tsengwen Reservoir, which remains at below 50 capacity.
According to the WRA, Typhoon Hinnamnor brought approximately 420 million metric tons of water to Taiwan's reservoirs.
Shimen Reservoir and the Feitsui Reservoir in northern Taiwan received the most water from the storm of any reservoirs, ensuring that the Greater Taipei area should have enough water until the end of the year.
Related News
Sept. 4: CWB lifts sea warning for Typhoon Hinnamnor, cautions of sporadic rain
Sept. 3: Typhoon Hinnamnor causes damage across Taiwan
Sept. 3: Taiwan issues land warning for Typhoon Hinnamnor, first for a storm this year
Aug. 30: Taiwan set for balmy autumn with 1 to 2 typhoons: CWB
Aug. 26: Lack of typhoons leads to 15-year low for rainfall in July