Taiwan issues land warning for Typhoon Hinnamnor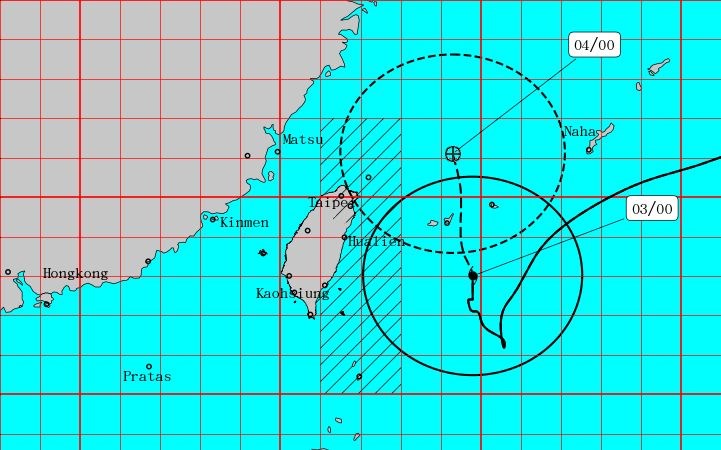 Taipei, Sept. 3 (CNA) The Central Weather Bureau (CWB) issued a land warning early Saturday for Typhoon Hinnamnor, which is expected to skirt past Taiwan's northeast coast, bringing heavy rains and strong winds to New Taipei, Yilan and Keelung.
As of 8 a.m. Saturday, Hinnamnor was located 420 kilometers east-northeast of Eluanbi on Taiwan's southern tip, moving north at 16 kilometers per hour and passing over waters east of Taiwan, according to the CWB.
The storm was carrying maximum sustained winds of 173 kph, with gusts of up to 209 kph, the bureau said.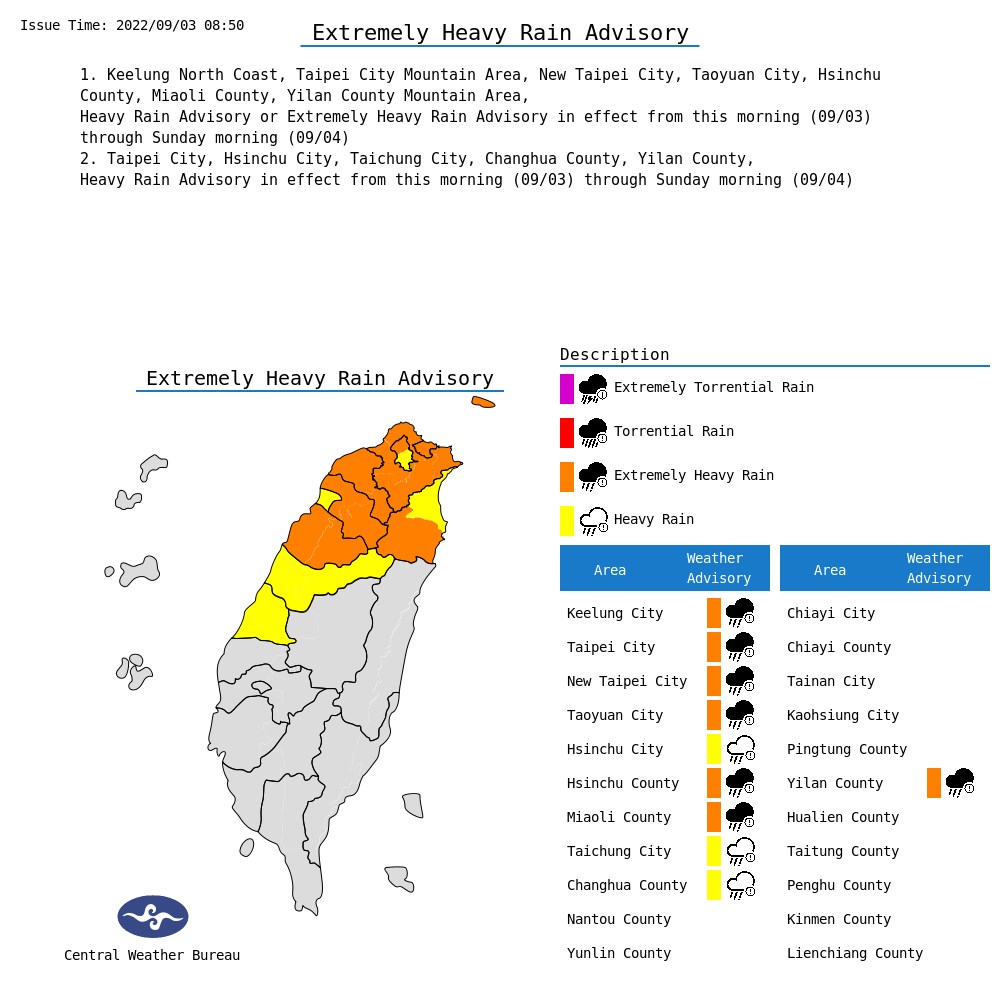 A heavy or extremely heavy rain advisory has been issued for New Taipei, Taoyuan, Hsinchu and Miaoli as well as mountainous areas of Taipei and Yilan on Saturday, while heavy rain is expected in Keelung, Taipei, Hsinchu, Taichung and Yilan.
The CWB defines heavy rain as accumulated rainfall of 80 millimeters or more within a 24-hour period or 40 mm or more in an hour, while extremely heavy rain refers to accumulated rainfall of 200 mm or more within 24 hours.
Coastal and open areas in western, northeastern and eastern Taiwan, as as well as Orchid Island, Green Island, Penghu and the Matsu Islands could see wind gusts of 75-118 kph, with gusts of 88-113 kph forecast for Orchird Island starting Saturday afternoon.
A sea warning for the typhoon, which was first issued at 8:30 a.m. Friday, remains in effect, with ships operating in waters northeast, southeast and north of Taiwan as well as the Bashi Channel between Taiwan and the Philippines advised to be on alert.