CORONAVIRUS
/
Border controls likely to be further relaxed in October: CECC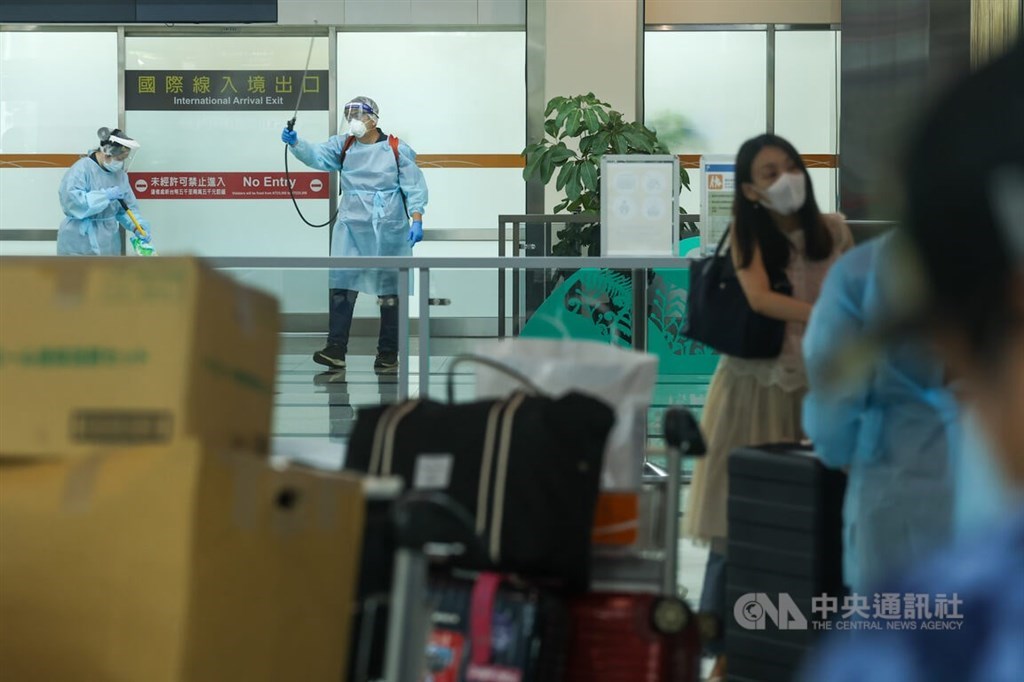 Taipei, Aug. 26 (CNA) Taiwan could further relax border controls in October after the country passes the anticipated peak of the most recent COVID-19 outbreak caused by the Omicron subvariant BA. 5, the Central Epidemic Commander Center (CECC) said Friday.
Speaking at a news conference in Taipei, CECC head Victor Wang (王必勝) said he expects current border control measures to be loosened once a clear downward trend in COVID-19 infections emerges.
The new rules are likely to come two to three weeks after Taiwan passes the peak of the most recent surge in new cases in mid or late September, he added.
However, the relaxation does not mean drastic changes to existing protocols, Wang said, explaining that the "3+4" policy for arriving travelers -- three days of mandatory quarantine, followed by a four-day self-monitoring period -- will continue for the time being.
Taiwan could start by raising the weekly cap of 50,000 visitors allowed to enter the nation, or by opening up for tourist groups, he said.
Offering a preview of its future marketing plans, the Tourism Bureau said eased control measures could apply to inbound tourist groups before outbound tourist groups.
The bureau will first attempt to normalize inbound travel from Japan, from which about 2 million tourists visited Taiwan each year before the pandemic, according to deputy director-general Lin Hsin-jen (林信任).
Other priority markets include countries in Southeast Asia, North America, Europe, as well as South Korea, he said.
Related News
Sept. 8: Taiwan introduces extra entry slots for overseas students
Sept. 1: Taiwan's new COVID-19 policies taking effect Sept. 1
Aug. 24: Omicron subvariant-induced outbreak forecast to peak earlier: CECC
Aug. 21: Taiwan rolls out Moderna second shots for young children
Aug. 19: Taiwan gets 1st delivery of Pfizer-BNT vaccines for young children
Aug. 19: Border opening dependent on BA.5 COVID cases: CECC
July 26: Revision of border rules depends on vaccination rate among kids: CECC
Taiwan's eased border controls in 2022
● Taiwan to ease rules for last four days of arrival COVID-19 protocol in September
● Taiwan raises weekly arrivals cap (Aug. 22)
● Taiwan lifts pre-flight PCR test requirement for all arriving travelers on Aug. 15
● Taiwan to reopen borders to some foreign students on Aug. 1: MOE
● Taiwan allows entry of 6 groups of foreign nationals on July 25
● Taiwan raises weekly arrivals cap, loosens pre-entry PCR requirement on July 7
● Taiwan introduces '3+4' quarantine policy for arriving travelers on June 15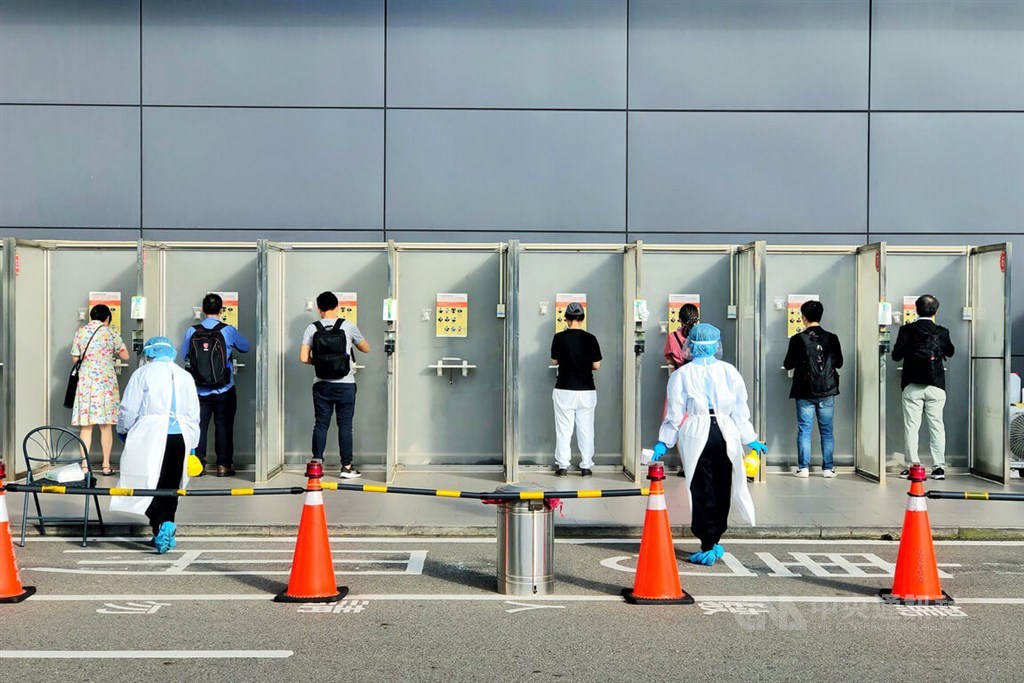 ● Taiwan further relaxes border restrictions on family visits on April 12
● Taiwan still plans to open up gradually, despite case spike: Premier (April 1)
● Taiwan shortens quarantine, grant entry to business travelers from March 7
● Taiwan to expand entry permission to professionals from March 7
● Taiwan reopens for foreign national fertility treatment from March 1
● Taiwan opens to non-scholarship language students
● Taiwan begins March with economy-minded eased COVID-19 protocol
● Ban on migrant workers from Philippines, Vietnam lifted on Feb. 15
View All