Tropical storm periphery to bring rain to eastern, southern Taiwan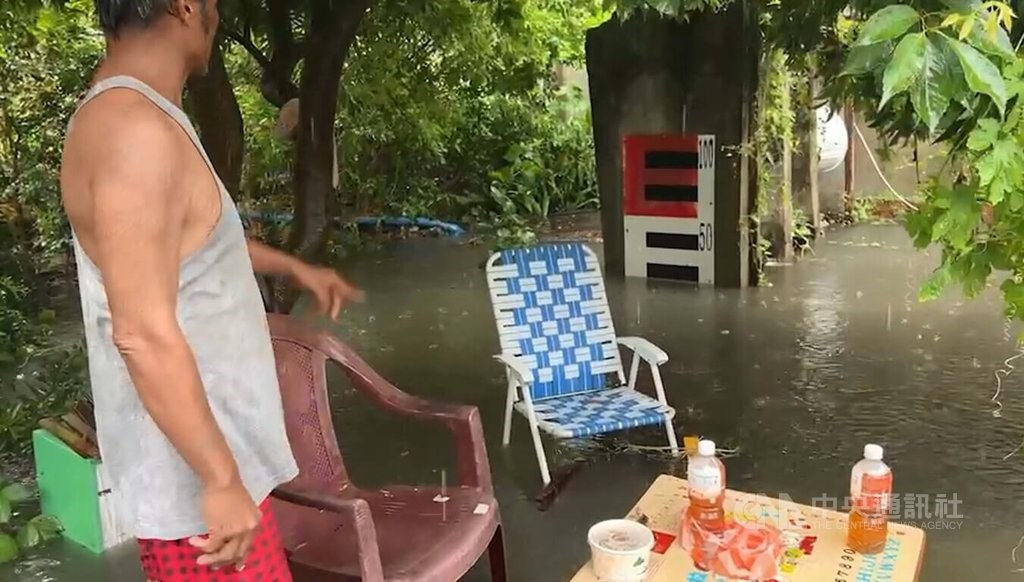 Taipei, Aug. 24 (CNA) The periphery of Tropical Storm Ma'on will bring considerable rain to Taitung County in southeastern Taiwan and the Hengchun Peninsula in the south on Wednesday, the Central Weather Bureau (CWB) has forecast.
Along with its forecast, the CWB issued a heavy rain to extremely heavy rain advisory for those regions.
Under the CWB's advisory system, an extremely heavy rain advisory is issued when it expects accumulated precipitation greater than 200 millimeters in 24 hours or three-hour accumulated rainfall of more than 100 mm.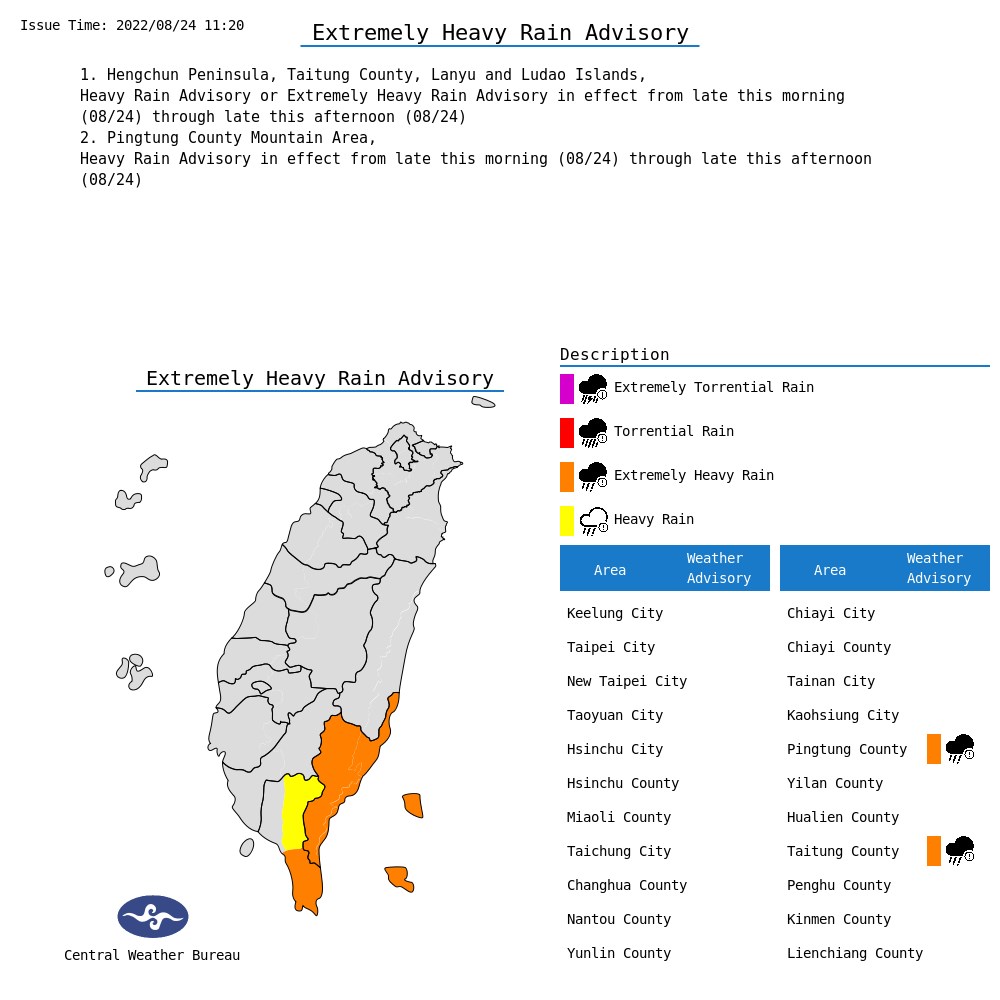 A heavy rain warning is issued if more than 80 mm of rainfall is expected in a 24-hour period or over 40 mm is expected in one hour.
People in those areas were advised to be on the alert for sudden downpours, lightning, and gusts of wind.
The bureau has issued a red heat warning indicating three consecutive days of highs above 38 degrees for Hualien and an orange alert indicating a single-day high of 38 degrees for Yilan.
It also issued an alert indicating three days of highs over 36 degrees for Taipei, New Taipei, Taoyuan, Nantou County, Chiayi City and the outlying Kinmen County.
As of 8 a.m. Wednesday, Ma'on was situated in waters 470 kilometers southwest of Eluanbi, Taiwan's southernmost point, moving in a west-northwest direction at a speed of 28 kph, packing sustained winds of 101 kph and gusts of up to 126 kph, according to CWB data.
The storm is forecast to approach the southern coast of Guangdong province on Thursday, said Wu Der-rong (吳德榮), an adjunct associate professor of atmospheric sciences at National Central University.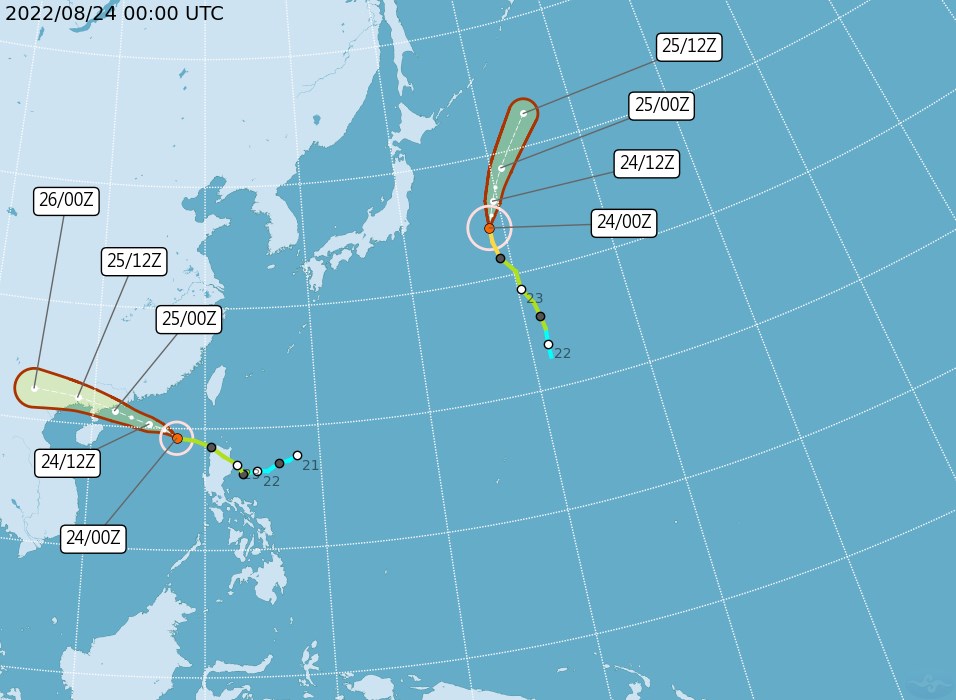 Meanwhile, Typhoon Tokage was located in waters 2,800 km east-northeast of Taipei, moving in a north-northeast direction at a speed of 30 kph, packing sustained winds of 126 kph and gusts of up to 162 kph, according to CWB data.
Typhoon Tokage is unlikely to affect Taiwan, according to Wu.
On Thursday, under the influence of southwesterly winds, brief showers or thundershowers are forecast for western parts of Taiwan, while other areas can expect cloudy skies with occasional brief thunderstorms in the afternoon, according to the CWB.