Minimum wage for live-in migrant workers increased to NT$20,000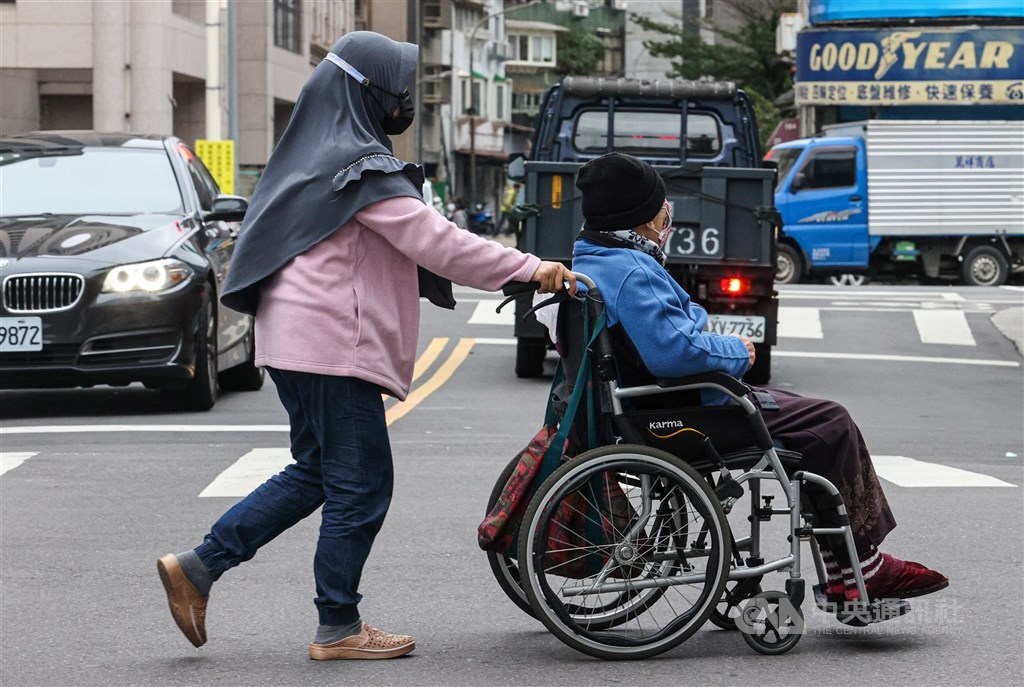 Taipei, Aug. 10 (CNA) The minimum wage for live-in migrant caregivers and domestic helpers in Taiwan signing new contracts from Aug. 10 has been hiked to NT$20,000 (US$665.7) from NT$17,000, Taiwan's Ministry of Labor (MOL) announced Wednesday.
The over 17 percent rise is the first since 2015 for family-based migrant workers, whose existing minimum wage is NT$8,250 lower than that for Taiwanese.
The new minimum wage rate will apply to both newly arrived migrant workers and those currently in Taiwan who sign a new contract, the MOL said.
The new minimum wage, however, will not affect contracts that are still in effect.
Meanwhile, in order to encourage worker retention, the ministry suggested employers increase the monthly salaries of live-in migrant caregivers and domestic helpers by NT$1,000 after three years of employment, and a further NT$1,000 per month after six years of employment.
According to the MOL, low-income and lower-middle income households employing live-in migrant caregivers and domestic helpers will be entitled to a monthly government subsidy of NT$3,000 to cover the wage hike for up to three years, or a maximum of NT$108,000 in total.
Other employers will receive a monthly subsidy of NT$1,500 for up to four months, the ministry added.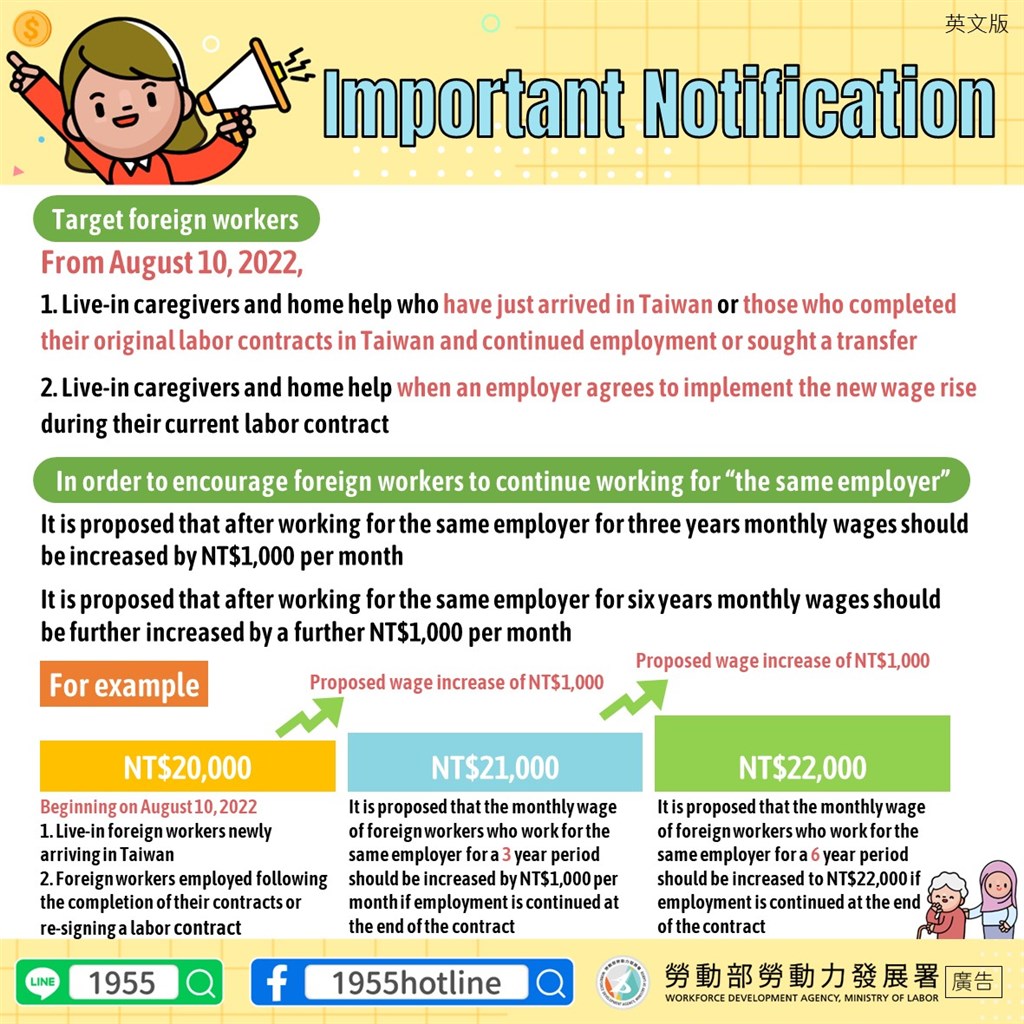 It is estimated that the government will spend about NT$1.71 billion in subsidies to be granted to about 96,000 households for the first three years following the introduction of the new minimum wage, according to the MOL.
In Taiwan, there are some 201,409 migrant workers employed as family-based caretakers, and 1,433 as domestic helpers, according to MOL statistics as of the end of June.
The 468,806 or so migrant workers who have industrial jobs in Taiwan and 15,530 caregivers who work at care institutions are covered by the country's Labor Standards Act and thus eligible to receive the national minimum wage of NT$25,250.
Related News
Aug. 12: Migrant caregivers, domestic helpers slam MOL wage hike system
Aug. 11: Migrant worker wage hike more band-aid than solution: labor advocate
July 18: Taiwan to enforce migrant fishermen's pay hike: official
July 16: Permanent residency rules for migrant caregivers could be eased: MOL
July 8: Migrant caregivers call for inclusion in labor laws amid news of wage hike