CORONAVIRUS
/
Taiwan to lift pre-flight PCR test requirement for all arriving travelers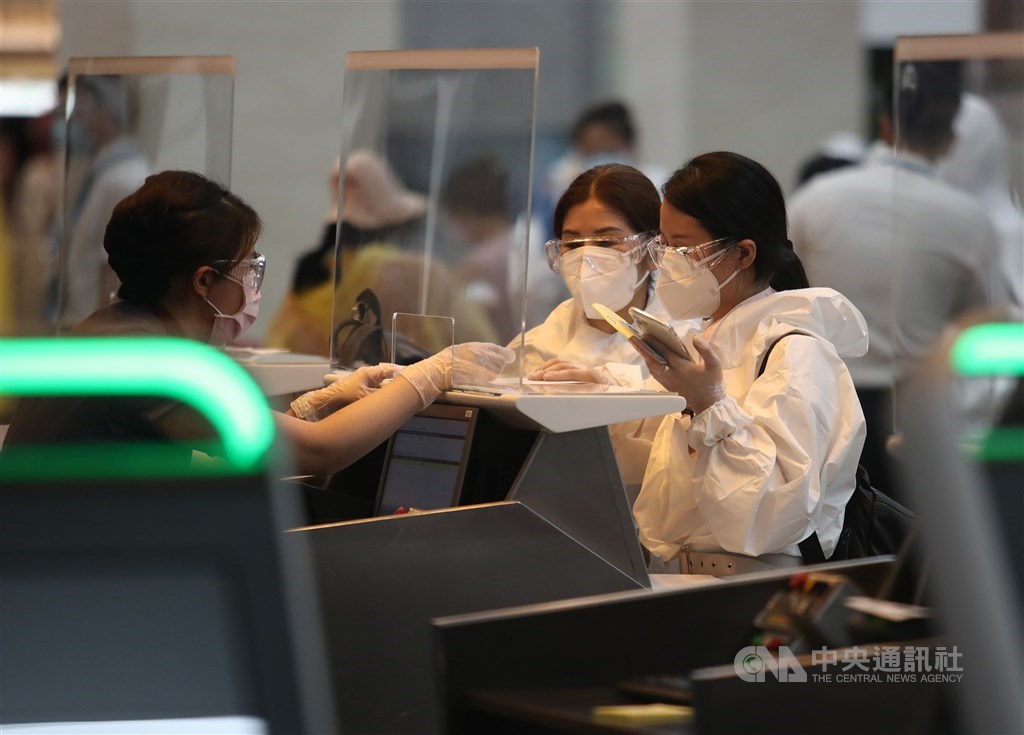 Taipei, Aug. 10 (CNA) A pre-flight COVID-19 polymerase chain reaction (PCR) test requirement will be lifted for all travelers entering Taiwan after midnight on Aug. 14, the Central Epidemic Command Center (CECC) announced on Wednesday.
The regulation requiring travelers to present a negative PCR test result taken within 48 hours of boarding their flight to Taiwan was previously lifted for Taiwan citizens and holders of alien resident certificates (ARC) on July 14 but was still required for foreign nationals without ARCs.
At a press conference Wednesday, CECC head Victor Wang (王必勝) said that although the CECC had decided to lift the pre-flight test requirement, mandatory on-arrival PCR tests, three days of quarantine, and four days of self-initiated epidemic prevention would remain in place.
People who contract COVID-19 abroad will also still be prohibited from flying to Taiwan within seven days of the day they tested positive, according to the CECC.
Meanwhile, because Taiwan is expecting a spike in BA.5 subvariant cases in mid- to late-August, the CECC currently has no plans to open to foreign tourists or allow domestic tour groups to travel to other countries, Wang said.
Taiwan most recently loosened its border restrictions on July 25, when it began allowing entry to foreign volunteers, missionaries, and interns, as well as people visiting Taiwan for language or religious seminars, international exchanges, and working holidays.
Update
Sept. 29: Taiwan's new COVID-19 protocols for arriving passengers taking effect Sept. 29
Sept. 1: Taiwan's new COVID-19 policies taking effect Sept. 1
Aug. 22: Taiwan raises weekly arrivals cap
Related News
Aug. 4: CECC to ease two policies before lifting quarantine for arrivals
Aug. 1: Japan tour operators visit Taiwan for the first time in 2 years
Aug. 1: Taiwan grants EUA to Pfizer-BNT COVID-19 vaccine for children under 5
July 26: Revision of border rules depends on vaccination rate among kids: CECC
July 15: Taiwan records first community spread of BA.5: CECC
Taiwan's eased border controls in 2022
● Taiwan eases rules for last four days of arrival COVID-19 protocol in September
● Taiwan to reopen borders to some foreign students on Aug. 1: MOE
★ Taiwan allows entry of 6 groups of foreign nationals on July 25
● Taiwan raises weekly arrivals cap, loosens pre-entry PCR requirement on July 7
★ Taiwan introduces '3+4' quarantine policy for arriving travelers on June 15
● Taiwan further relaxes border restrictions on family visits on April 12
★ Taiwan still plans to open up gradually, despite case spike: Premier (April 1)
● Taiwan shortens quarantine, grant entry to business travelers from March 7
● Taiwan to expand entry permission to professionals from March 7
● Taiwan reopens for foreign national fertility treatment from March 1
● Taiwan opens to non-scholarship language students
★ Taiwan begins March with economy-minded eased COVID-19 protocol
● Ban on migrant workers from Philippines, Vietnam lifted on Feb. 15
View All