Entertainer Jimmy Lin, son hospitalized in exploding Tesla crash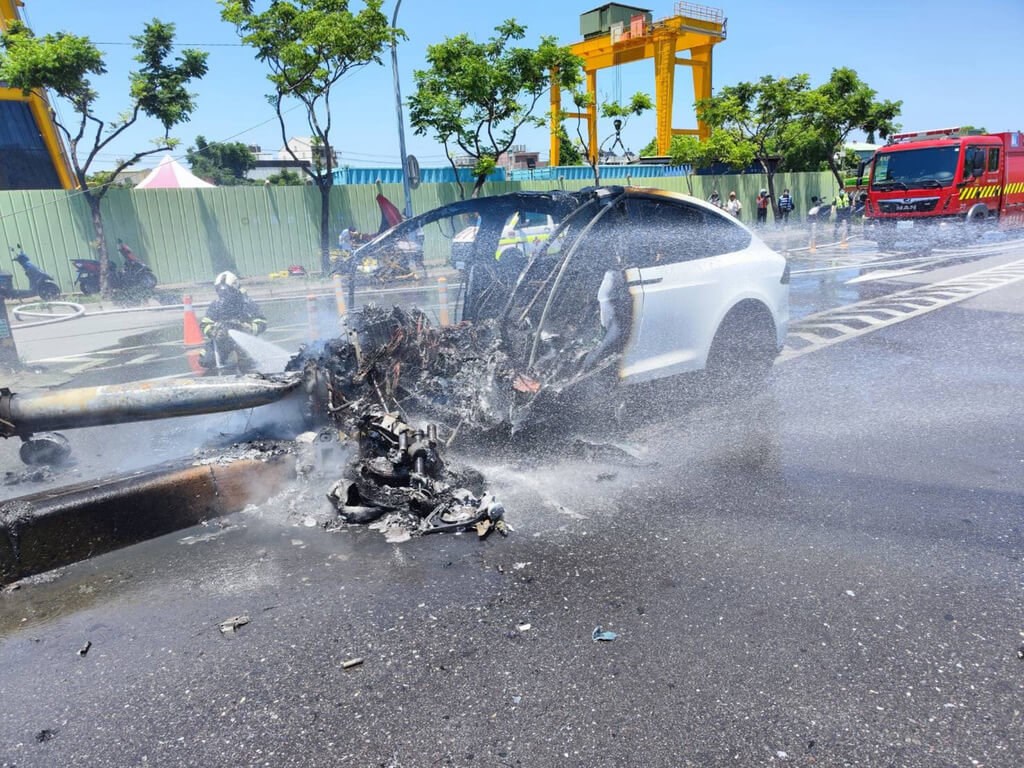 Taoyuan, July 22 (CNA) Entertainer Jimmy Lin (林志穎) was hospitalized Friday after crashing his car into a signpost in Taoyuan's Luzhu District Friday, with passersby pulling Lin and his son from the wreckage shortly before it burst into flames.
Police said that the cause of the single-car crash was still being investigated, adding that Lin, an actor, singer, and race car driver, had passed a breathalyzer test at the scene.
Dashcam and surveillance footage of the accident, which occurred slightly before 11 a.m., appears to show the front of Lin's Tesla Model X clipping a raised lane divider before crashing into a signpost.
While construction workers and others in the vicinity were able to pull Lin and his six-year-old son from the car, the totaled vehicle can be seen engulfed in flames in video later shot by bystanders.
According to eyewitnesses, the electric vehicle had burst into flames some five minutes after Lin and his son were rescued.
Lin's agency said in a press statement that Lin was grateful to those who had helped him and his son at the scene as well as the staff at Linkou Chang Gung Memorial Hospital, where they both were being treated.
Lin had sustained multiple bone fractures and is currently recovering in hospital with his son, Lin's brother said at a press conference Friday.