CORONAVIRUS
/
COVID-positive travelers urged to delay return by 1 week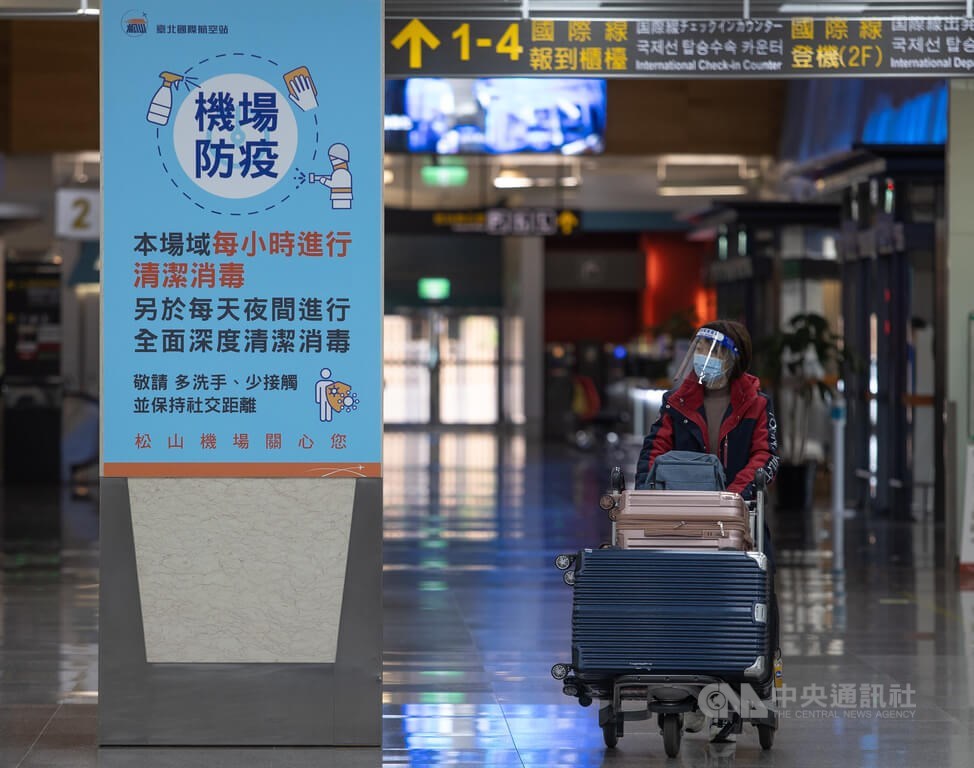 Taipei, July 8 (CNA) The Central Epidemic Command Center (CECC) on Friday said citizens and residents who test positive for COVID-19 while overseas should remain abroad for seven days before returning to Taiwan.
The comments come ahead of the introduction of new rules beginning July 14, under which transiting passengers and arrivals holding a Republic of China passport or an Alien Resident Certificate will no longer be required to present a negative polymerase chain reaction (PCR) test taken within 48 hours of departure.
At a press conference Friday, CECC spokesperson Chuang Jen-hsiang (莊人祥) said that as imported cases of COVID-19 were rising, those testing positive while abroad should delay their return to Taiwan by a week.
Concern over imported cases has also been heightened by the CECC's announcement Thursday that Taiwan's 25,000-per-week cap on arrivals would be raised to 40,000 with immediate effect.
Amid calls from the tourism industry for the relaxation of "one person per residence" and four-day "self-initiated epidemic prevention" rules, Chuang said these policies would remain unchanged for the next two to three weeks while the CECC assesses the impact of the new weekly cap of 40,000 arrivals.
Addressing former Vice President Chen Chien-jen's (陳建仁) comments on Friday that a booster dose coverage of 75 percent would be key to Taiwan opening its borders, Chuang said that the country's third-dose coverage currently stood at 70.5 percent.
In addition, Chuang said that with the United States set to rule on whether to grant Emergency Use Authorization (EUA) to the next generation of Moderna vaccines between the end of September and early October, Taiwan may be able to procure the new vaccines as early as October.
Update
Aug. 15: Taiwan to ease rules for last four days of arrival COVID-19 protocol
View All