CORONAVIRUS
/
Taiwan mulls canceling PCR requirement for low-risk countries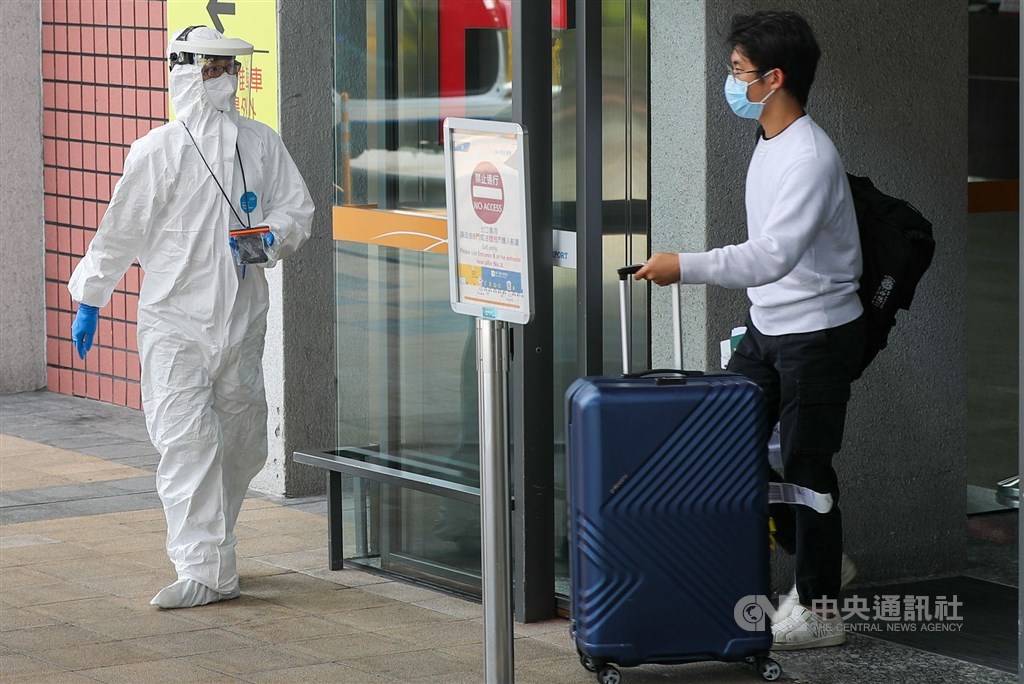 Taipei, July 2 (CNA) Taiwan is considering lifting preflight polymerase chain reaction (PCR) COVID-19 testing requirements for arrivals from low-risk countries, Minister of Health and Welfare Chen Shih-chung (陳時中) said Tuesday.
Currently, all arrivals to Taiwan have to present a negative result from a PCR test taken within 48 hours of their flight when they board their plane.
While it is unlikely future travelers will be allowed to use a rapid test in lieu of a PCR, the Central Epidemic Command Center (CECC) is considering waiving the requirement altogether for those traveling from low-risk countries, Chen, who also heads the CECC, told reporters prior to a ministry event.
Speaking at a press briefing later Tuesday, CECC spokesperson Chuang Jen-hsiang (莊人祥) said that changes to the testing requirements were still being discussed and that there was currently no timeline for when they would be implemented.
Taiwan used to define low-risk countries as those that reported fewer than 10 cases per day in the past 14 days or fewer than 1 case per million people per day in the past 14 days, Chuang said.
The CECC is still considering whether to continue using this definition, Chuang said, adding that testing capacity and transparency regarding COVID-19 information will also be taken into account when determining if a country is low-risk.
As for canceling the three-day quarantine requirement for arrivals to Taiwan, Chuang said that countries with quarantine regulations typically lifted them only after they began reporting low case numbers.
Taiwan is still reporting around 30,000 new cases a day and the decrease in case numbers is slowing down, and there is also the possibility of a small wave of cases occurring over the summer due to the BA.4 and BA.5 Omicron subvariants, Chuang said.
More observation is needed, therefore, to determine when Taiwan can lift its quarantine requirement for travelers, he said.
Related News
July 4: Taiwan to maintain current border rules in light of new subvariants
June 30: Taiwan CDC issues travel alert for 44 countries due to monkeypox
June 15: Taiwan's '3+4' quarantine policy for arriving travelers
View All