Heat alerts issued for parts of Taiwan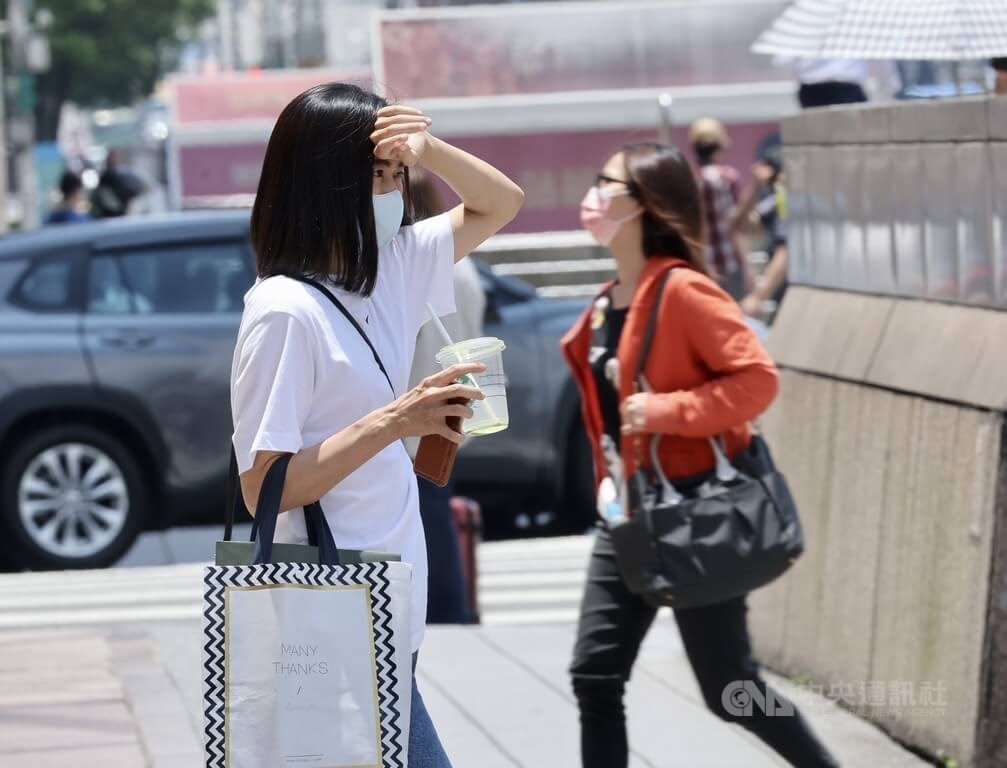 Taipei, June 25 (CNA) Heat alerts have been issued for eight cities and counties around Taiwan on Saturday, where temperatures are expected to hit 36 degrees Celsius, according to the Central Weather Bureau (CWB).
An "orange" heat alert was issued for Taipei and New Taipei in northern Taiwan; Changhua County in central Taiwan; Tainan, Kaohsiung, and Pingtung County in southern Taiwan; as well as Hualien and Taitung counties in eastern Taiwan, the bureau said.
According to the CWB's three-level heat advisory system, an orange warning is issued if the maximum temperature reaches 38 degrees Celsius in one day or 36 degrees for at least three consecutive days.
Elsewhere, daytime highs may reach 32-34 degrees on Saturday, with lows expected between 25-27 degrees, the bureau said.
There could be more significant afternoon thunderstorms accompanied with strong gusts and lightening in western Taiwan and mountainous regions islandwide as the Pacific high-pressure system weakens, the CWB said.
June 25: Heavy rain in Taipei causes tree to fall on parked car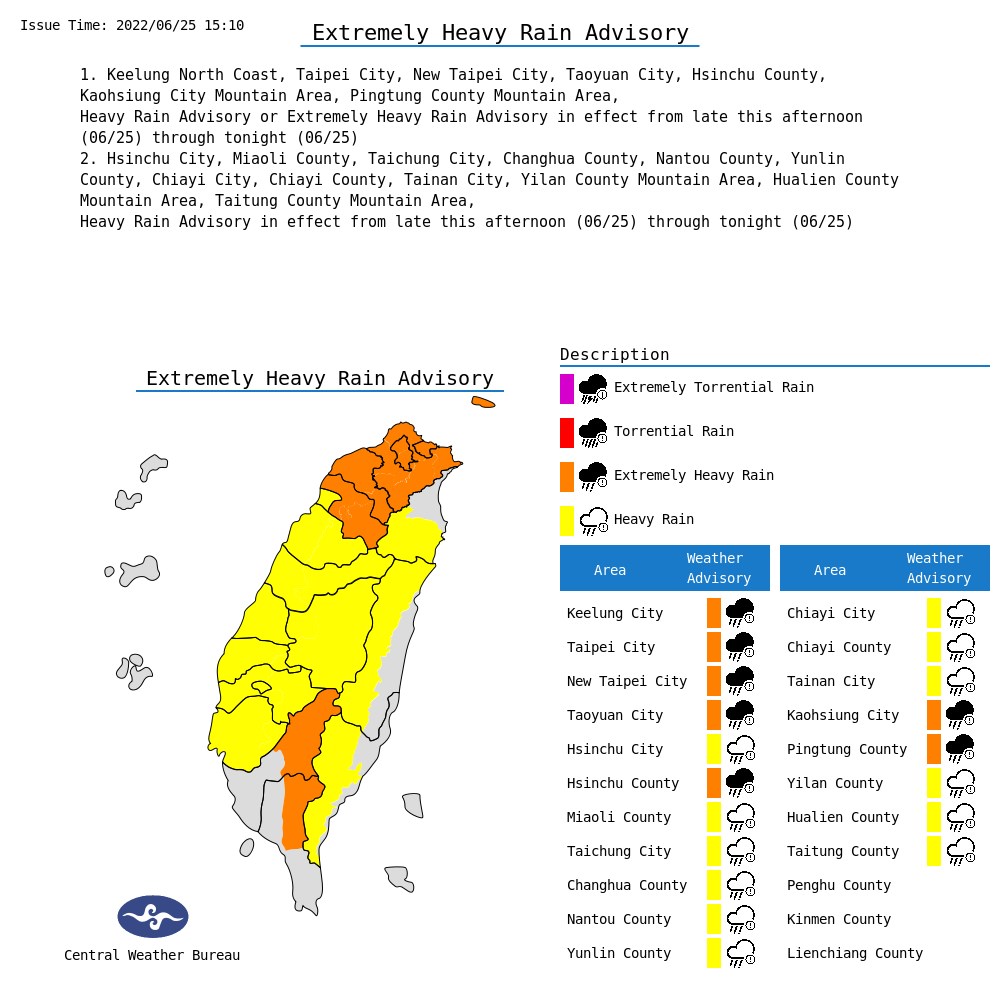 The bureau also issued a low cloud or fog advisory for Kinmen and Matsu Islands, warning of low visibility that may affect travel safety.