Eastern Taiwan hit by a string of earthquakes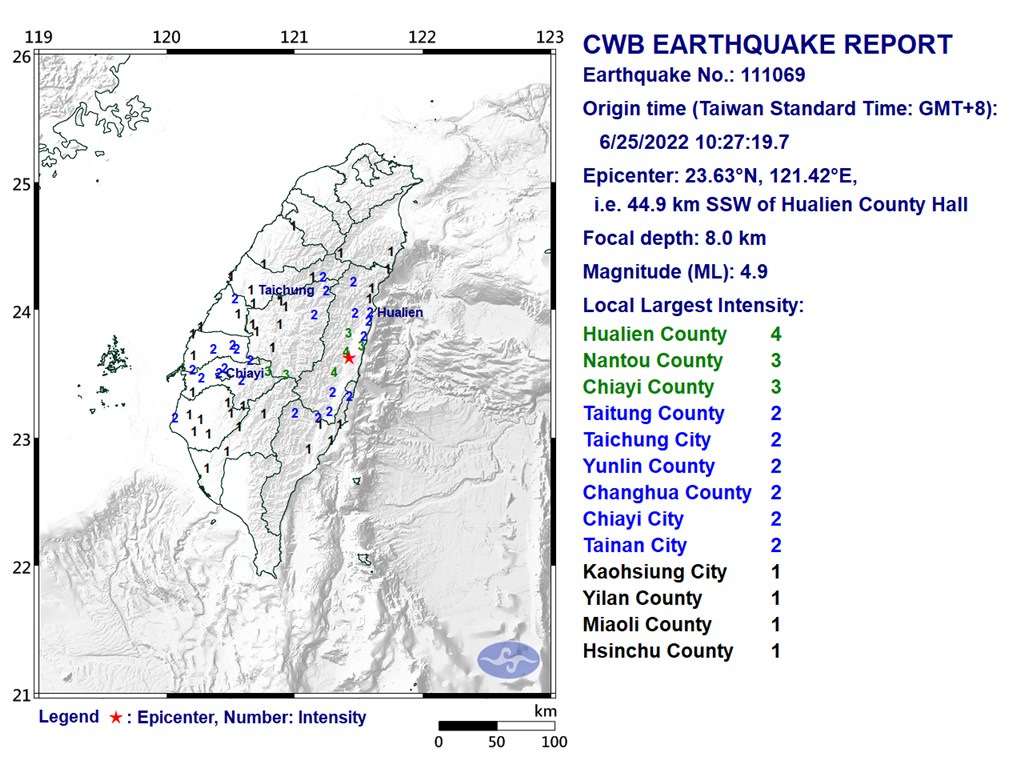 Taipei, June 25 (CNA) A string of earthquakes jolted eastern Taiwan in a span of 11 minutes Saturday morning, with the largest measuring 4.9 on the Richter scale, according to the Central Weather Bureau (CWB).
There were no immediate reports of damage or injuries.
A total of six temblors, with magnitudes ranging from 3.3 to 4.9, rocked Hualien County between 10:27 a.m. and 10:38 a.m..
The strongest struck at 10:27 a.m., with the epicenter located 44.9 kilometers south southwest of Hualien County Hall, the bureau's Seismology Center said. The quake occurred at a depth of 8 km.
The quake's intensity, which gauges the actual effect of a temblor, was highest in the county's Guangfu Township and Hongye area, where it measured 4 on Taiwan's 7-tier intensity scale.
Over 40 temblors, including the six on Saturday morning, have struck Hualien since a magnitude 6.0 earthquake rocked the county June 20, according to CWB data.