CORONAVIRUS
/
Taiwan expands free rapid COVID tests to more children age 6 or below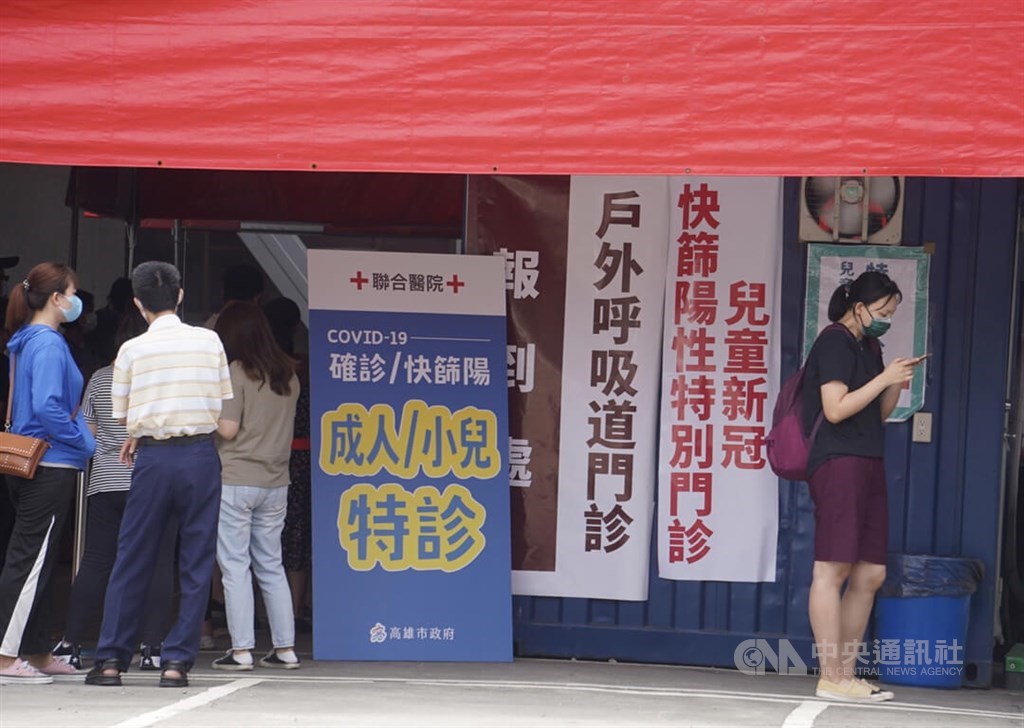 Taipei, June 4 (CNA) Taiwan has expanded its free COVID-19 rapid test kit program to families with children aged 6 or younger to include those born on Sept. 2, 2015 or after, according to the Central Epidemic Command Center (CECC) on Friday.
The announcment came two days after the CECC began giving out five free nasal rapid tests per child on June 1 via its rationing system to children born on Jan. 1, 2016 and after. Over 210,000 kits have already been distributed in the first two days of the program, which will run until June 30.
The CECC widened the scope to include children born on Sept. 2, 2015 and after so that all youngsters who have yet to start elementary school would get the free test kits and no one would be left out, CECC spokesman Chuang Jen-hsiang(莊人祥) told CNA. The latest measure will take effect Monday. 
Children born on Sept. 2, 2015 or after also didn't qualify for another program that gives four rapid test kits to children already in school.
According to the CECC, the free tests will be independent of the ongoing rapid test rationing scheme nationwide, meaning that children who have purchased rapid tests through the rationing system can still get five free tests.
The free kits will be available on Mondays, Wednesdays, and Fridays to people with an odd number as the last digit on their identification card, while those with an even number can pick up the tests on Tuesdays, Thursdays, and Saturdays, the CECC said.
It reminded parents, however, that even though the rapid tests can be collected for children under 2 years of age, it can only be used for those aged 2 or older.
The program was launched because children can only receive their first dose of a COVID-19 vaccine after they reach age 5 and many parents have feared that their children under 5 would get the coronavirus amid Taiwan's recent sharp rise in cases that has seen more than 80,000 new domestically-transmitted infections daily and an increase in the number of deaths from the disease.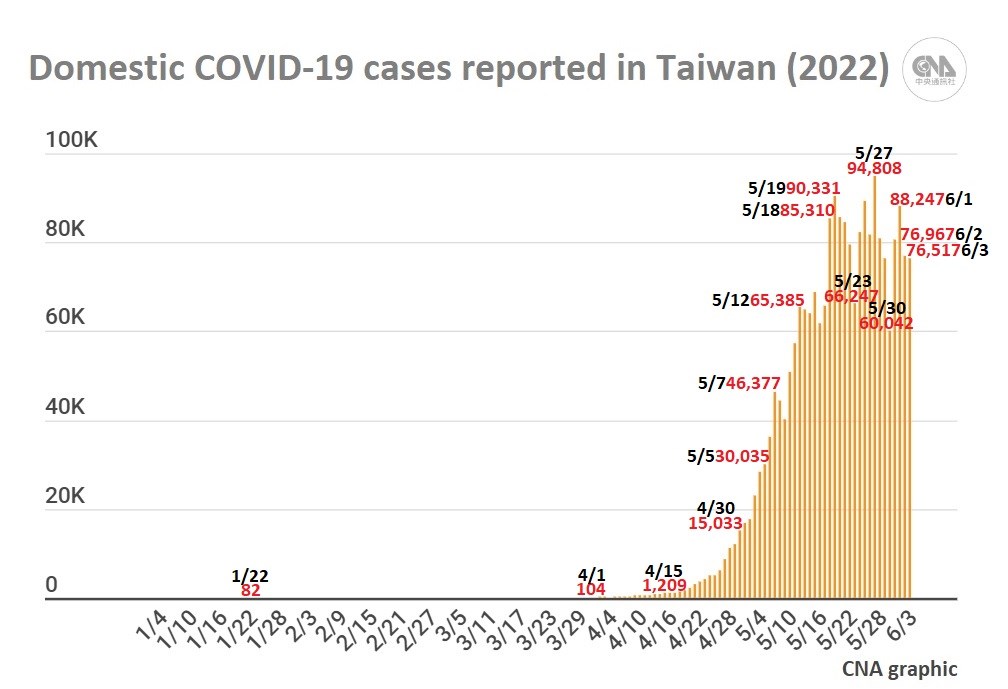 It comes in the wake of several deaths of young children from COVID-19 in Taiwan. So far this year, the CECC had reported a total of 237,750 cases of COVID-19 involving children aged nine and under, including 11 who have died.
Update
Sept. 1: Taiwan's new COVID-19 policies taking effect Sept. 1
Aug. 25: Taiwan to distribute free rapid test kits to seniors in September
Aug. 17: BA. 5 COVID subvariant outbreaks expected to increase: CECC
Aug. 12: Fourth round of rapid test rationing plan to start Aug. 15
Related News
June 3: Students to be given 4 free COVID rapid tests from June 6
June 2: New round of COVID-19 rapid test rationing program to start June 6
June 1: Free COVID-19 rapid tests oofered to children aged 0-6
May 26: Economically disadvantaged groups to receive free COVID rapid tests: official
View All