Scooter rider injured by falling rocks as heavy rain inundates Taiwan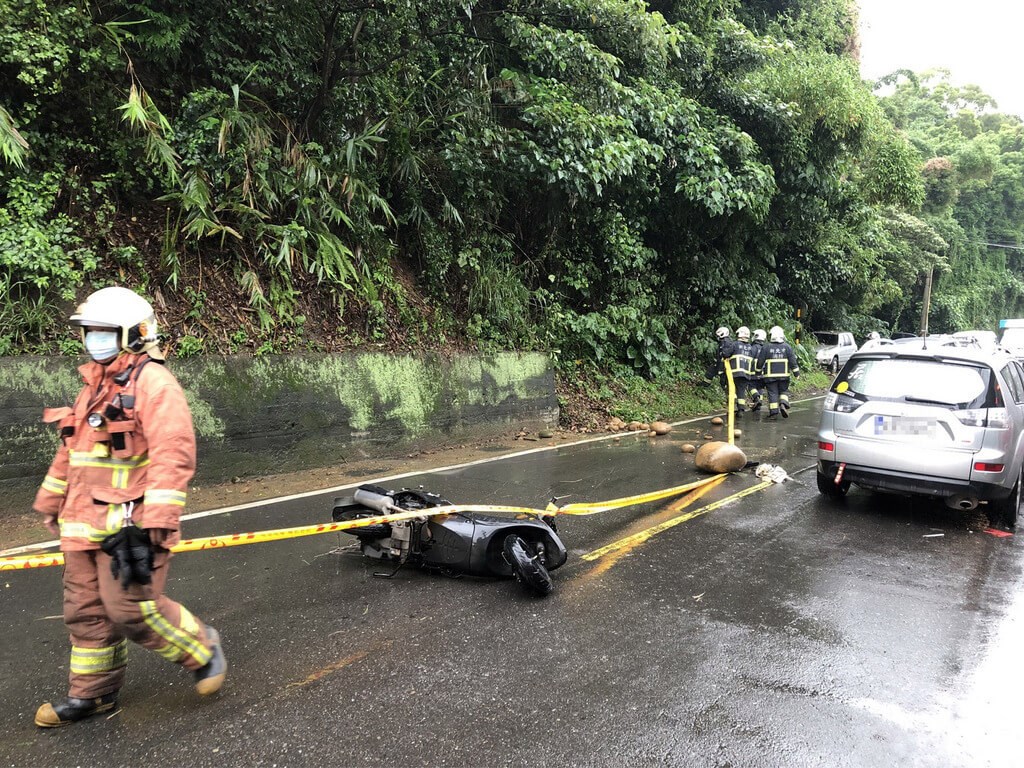 Taipei, May 25 (CNA) A scooter rider was taken to hospital with a broken arm after being hit by falling rocks in New Taipei's Wugu District Wednesday, as areas across Taiwan braced for more heavy rainfall brought by a rain-bearing weather front that continues to linger over the island.
The scooter rider, a man in his 50s, lost balance and broke his right arm after being hit by rocks that fell on Laiyi Road in New Taipei Wednesday afternoon, said the city's Fire Department which also provides emergency medical services.
The man was taken to Fu Jen Catholic University Hospital in neighboring Taishan District for treatment, though his injures were not life-threatening, according to the Fire Department.
The Central Weather Bureau issued an updated warning at 8 p.m. Wednesday, forecasting that New Taipei, Taoyuan, coastal areas of Keelung, and mountainous areas in Nantou and Chiayi counties will see accumulated rainfall of over 100 millimeters in three hours or 200mm over a 24-hour period, through Thursday afternoon.
Meanwhile, cities and counties in Taiwan proper, with the exception of Taitung County, received warnings about accumulated rainfall of over 40mm in one hour or 80mm over a 24-hour period through Thursday afternoon.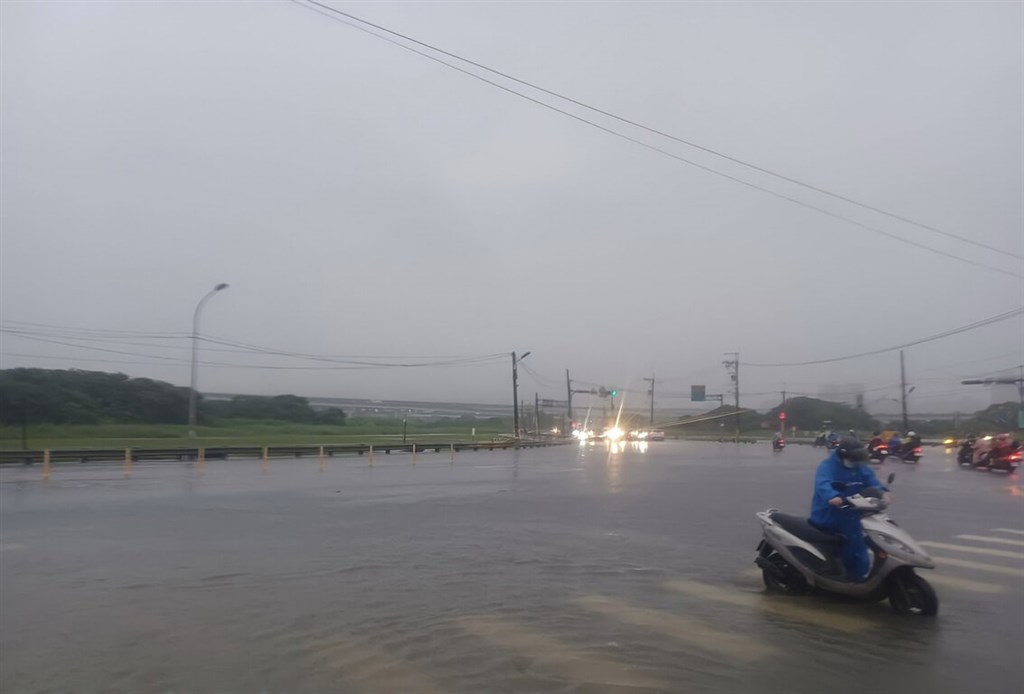 As of 8:50 p.m, a weather station in New Taipei's Bali District recorded 184 mm of rainfall on Wednesday, the day's highest, while nine other locations in New Taipei and Taoyuan saw rain of 157.5-178 mm, including one in Wugu and one in Taishan.
In Alishan Township, Chiayi County, falling rocks hit two cars in separate incidents on Wednesday afternoon, according to the county police department's Jhuci Precinct which covers three mountainous townships.
Apart from damage to the cars, drivers and passengers in both vehicles were uninjured, local police said.
Falling rocks and tree branches have also been reported on roads in mountainous areas of Miaoli and Nantou counties, as well as in Kaohsiung, since weather warnings for heavy to torrential rainfall across Taiwan were issued on Tuesday, according to local authorities.