Torrential rain forecast for parts of Taiwan through Wednesday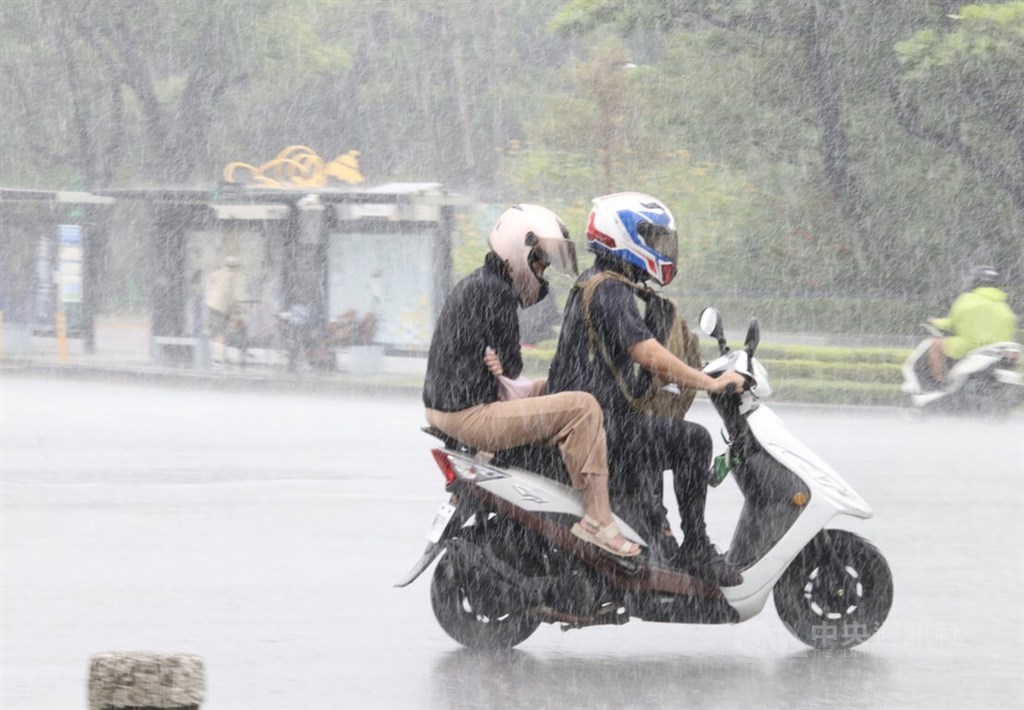 Taipei, May 24 (CNA) A plum rain front that is lingering over Taiwan is expected to dump torrential rain on mountainous areas in parts of northern and central Taiwan until Wednesday, the Central Weather Bureau (CWB) warned Tuesday.
In those areas, accumulated rainfall of over 100 millimeters in three hours or 200 mm over a 24-hour period is likely, the CWB said.
Parts of western and northeastern Taiwan, meanwhile, will see heavy rainfall, the CWB said, forecasting over 40 mm in one hour or more than 80 mm in a 24-hour period.
Some 15 cities and counties are included in the CWB warnings for heavy to torrential rainfall through to Wednesday, namely Keelung, Taipei, New Taipei, Taoyuan, Hsinchu County and City, Miaoli, Taichung, Nantou, Chiayi County and City, Tainan, Kaohsiung, Pingtung and Hualien.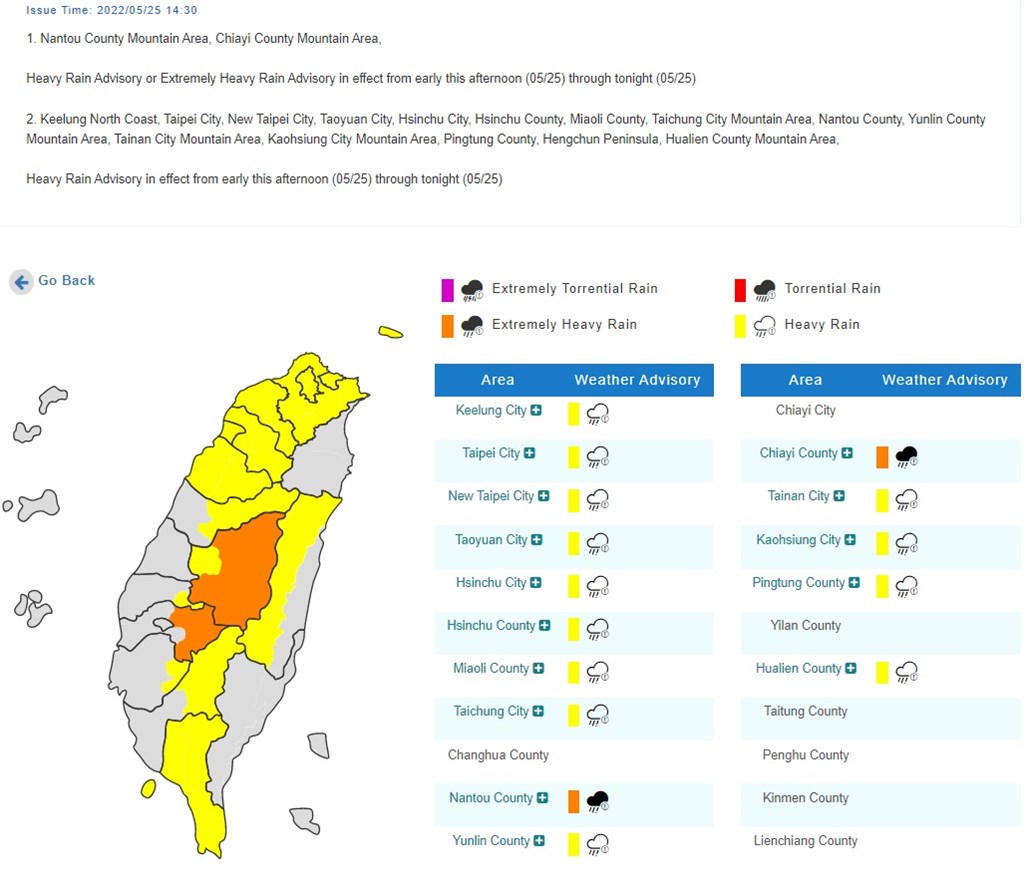 In addition to the rain, temperatures are expected to drop by 1-3 degrees Celsius islandwide on Wednesday, falling to 21-24 degrees in northern Taiwan and 24-30 degrees in southern areas, according to the CWB.
Wu Der-rong (吳德榮), a meteorologist and adjunct associate professor of atmospheric sciences at National Central University, said the lingering plum rain front, accompanied by southwesterly winds, is likely to bring "disastrous" rainfall across the country until Saturday.
People should be on the alert for lightning and wind gusts, he said, adding that northern Taiwan can expect milder weather from Sunday, as the front moves away, but heavy rain will continue in central and southern areas.